How must the UK Government act in reaction to the new IPCC report?
The new IPCC 6th Assessment Report (AR6), published today, warns that the climate crisis will escalate unless radical cuts to greenhouse gas emissions are achieved this decade.
"Human-induced climate change is already affecting many weather and climate extremes in every region across the globe," the authors warn. "It is unequivocal that human influence has warmed the atmosphere, ocean and land."
The report is the work of more than 200 scientists and draws on thousands of studies to paint a stark and authoritative picture of global heating. With less than three months until the COP26 conference in Glasgow, the message to political leaders is clear. Act now, while there is still time.
How has human action contributed to climate change?
The report finds that the climate has already been irretrievably transformed by human activity. These transformations have made extreme weather events such as floods and droughts more frequent and severe. The combustion of fossil fuels, coupled with deforestation and land-use change, has raised carbon dioxide levels to a higher atmospheric concentration than at any point in the past two million years, while methane and nitrous oxide levels are higher than any time in at least 800,000 years.
The climate in which human civilisation emerged and flourished is already a thing of the past, and we are living in a new and increasingly dangerous world.
The danger is set to intensify unless radical action is taken. The report says global temperatures will continue to rise in the years ahead and will probably cross the 1.5°C threshold set out in the Paris Agreement in the next two decades, before passing 2°C between 2040 and 2060. These temperature rises are not inevitable, but the nationally determined contributions (NDCs) submitted by nations via the Paris Agreement remain insufficient to flatten the curve, and we are running out of time.
Climate change predictions made by scientists have been right for decades but have led to limited action. The next decade must be one of action.
In one sense, the IPCC report contains few surprises. We have known for decades that burning fossil fuels will lead to changes in the global climate. The report looks back over climate models published over the past fifty years and finds they have been generally accurate in predicting global heating and its impacts. This latest report builds on this legacy, painting a clear and disturbing picture of climate turmoil this century.
But just as we have a clearer and more confident understanding of the impending impacts of the climate crisis, we also know with greater confidence that there is still time to act and avoid the worst. Drawing on multiple lines of evidence, the IPCC concludes that if we collectively achieve 'net zero' emissions, global heating is likely to halt. Projections show that if we reduce emissions rapidly in the next 10 years, especially in shorter-lived pollutants such as methane, and reach net zero by 2050, we still have a good chance of limiting warming to 1.5 degrees, or close to it.
The next decade is therefore crucial.
The actions humanity takes in the near term to limit emissions will determine whether we see escalating impacts and accelerating effects in the longer term, including the feedback loops that could lock us into further heating. The policies enacted by governments today will shape the global climate for centuries to come, and that puts the spotlight squarely on the UK's role as hosts of COP26.#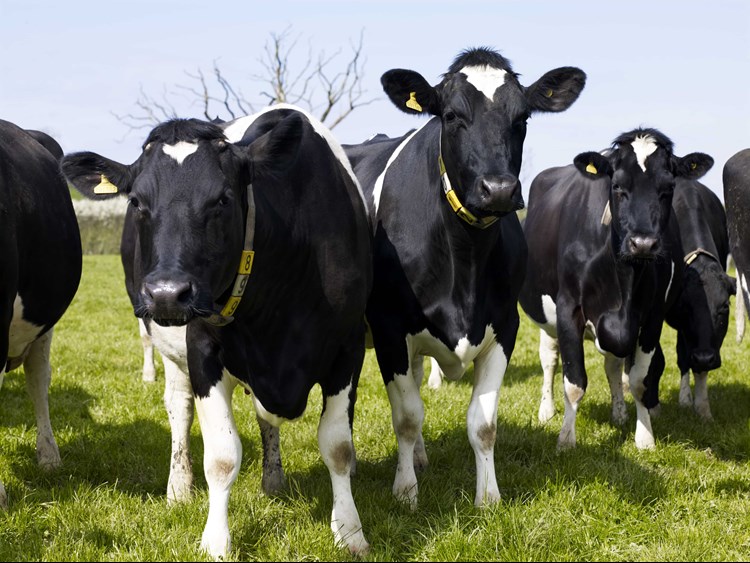 How can the UK food and farming sector play a role in reducing overall national emissions?
As hosts of COP26, it's imperative that the UK government leads by example, enacting a bold domestic climate agenda, including in relation to food and farming. The recent National Food Strategy called for this to be an agenda squarely oriented around agroecological systems like organic.
"A small amount of our farming land will be given over to native woodland, peatland, heath and species-rich grassland maintained by conservation grazing," the strategy says, outlining a vision for UK land use. "On the remaining farmland, lower intensity, agroecological farms will sit alongside higher-yielding farms that use the latest technology to maintain yields without polluting." A map published alongside the recommendation makes clear that 'low-intensity agroecological farming' as seen in organic is envisaged as having the largest 'compartment'. 
The TYFA-UK study, conducted by IDDRI, highlighted multiple benefits to climate and nature resulting from a transition to agroecology, including an end to reliance on fossil fuel fertilisers and an end to the imported deforestation and land-use in animal feed for industrial livestock systems. The end of those industrial systems would also provide the essential cuts to methane emissions from excessive numbers of ruminant livestock and would provide the potential to sequester carbon in soils and trees. This all needs to be accompanied by government support to help people move to healthier and more climate-friendly diets, including a shift towards more plant proteins and a focus on less but better meat.
Do our political leaders have the courage to respond to the IPCC's report with bold and decisive action? We must demand that they do. Time is short, and the chances of avoiding the worst impacts of climate change grow slimmer by the day, but it is not too late. In the coming weeks and months, we will be lobbying the government to respond, while showcasing the extraordinary work of organic and agroecological farmers, demonstrating that another way is possible.
The Soil Association is joining the dots between the food we eat, the way we use land and their combined impact on the climate, on nature and on our health. Keep up to date with our work, including ways you can take action, by signing up for our newsletter. Join the movement today.