Soils take centre stage as experts gather in Glasgow
Soils are on the global agenda like never before.
There is growing public awareness of the vital role that our soils play in sustaining us through food production, maintaining ecosystems and combating climate change, with a Netflix documentary helping to bring the subject to a wider audience.
And policymakers are recognising that action is needed to reverse the degradation that is happening at an alarming rate.
With an increasing focus on the role of soils in combating climate change, it was perhaps fitting that less than a year after hosting COP26, Glasgow welcomed delegates for the 22nd gathering of the World Congress of Soil Science (WCSS).
A focus on soil policy
For the first time, the WCSS included a policy programme: bringing scientists from all over the world together with policymakers, farming organisations and environmental NGOs to share their evidence and experiences - as well as to discuss potential solutions - to some of the major problems our soils face today.
We at the Soil Association were invited to join the session, 'Sustainable natural systems and effective global policies – how to protect a resource that supports life on earth'. It was a great opportunity to see and hear from a wide range of expert speakers on the subject of soils, and discuss how best to translate scientific expertise into effective policymaking at a national and international level.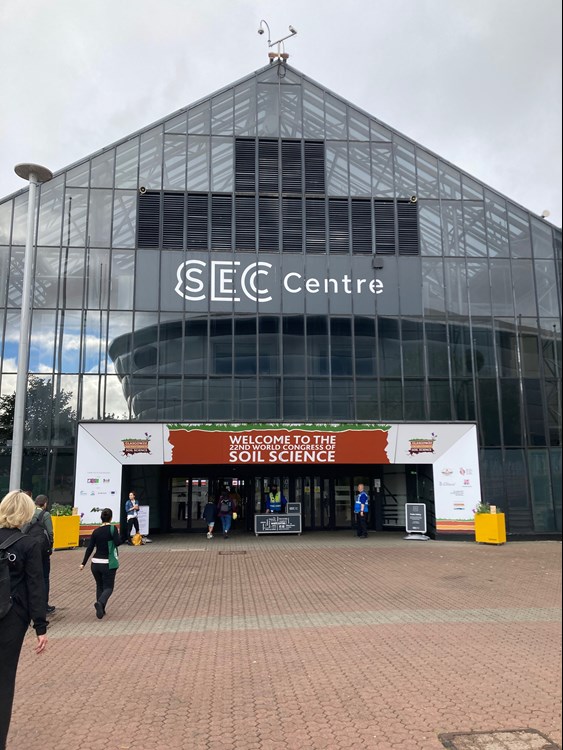 From the keynote speeches by Christine Morgan at the US Soil Health Institute and Ronald Vargas at the Food and Agriculture Organisation of the United Nations (FAO), to the contributions throughout the day from a range of European and UK speakers, there were clear, common themes that emerged. In addition, it was agreed that more progress was required in national soil legislation and policy, with some really interesting ideas shared on how best to communicate with policymakers in areas such as soil protection.
The need for action at UK level to protect our soils
We know that there has been slow progress on soils policy here in the UK, and we have used our Save our Soils campaign to push for action in the shape of National Soil Strategies. We've also set out 'Seven ways to save our soils' - a policy report on restoring soil health which formed the basis of our contribution to the WCSS policy session.
Many speakers outlined a similar prescription to address the degradation of agricultural soils, and recognised the benefits of:
Soil monitoring
Increasing organic matter
Farming practices such as cover cropping and diverse rotations
Reduced soil disturbance.
Those common threads and areas of agreement throughout the day's discussions bode well for future collaboration - to deliver more effective soil policy and governance, along with action to protect our soils for the future.
How can you help?
We work hard to demonstrate the importance of soils at our charity, and to showcase how by protecting them, we can take major steps to resolve our climate, nature and health crises.
From growing soil-saving plants to becoming a member and supporting our work to transform food and farming, there are lots of things that you can do to help us nurture our soils, too. Because we're all in this together... and making positive changes for the planet starts from the ground-up.