BOOM Awards Judges
BOOM Awards, The Judges 
This year's BOOM Awards unsurprisingly looked a little different than usual, but rest assured - as always - judging was thorough, impartial and oh, so delicious!
Judges were overseen by the Executive Judging Committee, who had the final say in judging panels, decisions and criteria.
Food & Drink Product Judges
This year's food & drink product awards were, as usual, judged on taste and quality. In order to comply with Covid-19 regulations around distancing, the food & drink product awards were be judged by an independent panel of three experts in Bristol. Read on to find out a little more about each judge. 
Jenny Chandler: Food Writer, Chef & Teacher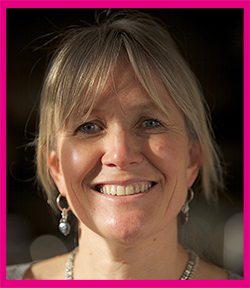 Jenny Chandler is a freelance food writer and cooking teacher based in Bristol. She has published five cookbooks with a sixth, Green Kids Cook, coming out this summer. Jenny works with a number of renowned food institutions including Borough Market and Leith's School of Food and Wine. Jenny is a regular judge for both the Bristol and Bath Good Food Awards, and also judged the Crumbs Awards in 2018. She was also a judge for The Berga Wild Mushroom Cooking Championship, Catalonia, Spain, and is still here to tell the tale!
In 2016 Jenny was nominated The United Nations FAO European Ambassador for the International Year of Pulses, and she continues working to promote sustainable diets. She leads the Forward Food Campaign workshops for The Humane Society International UK, working with catering industry chefs to create more environmentally friendly menus, putting more plants on plates.
Andy Clarke: Food & Drink Expert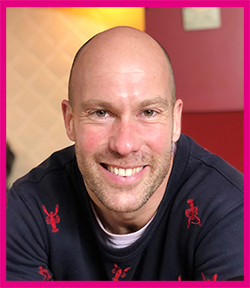 "Professional eater and drinker" Andy Clarke has worked in food, drink and travel television for a number of years, producing high profile food and drink shows including Saturday Kitchen Live, James Martin's French & American Adventures and Gordon, Gino & Fred: Road Trip. Andy is a member of the Guild of Food Writers and writes for various publications including The Telegraph and BBQ Magazine and has a regular column in Crumbs Magazine, as well as his own food and drink website.
Andy regularly judges for Great Taste Awards, The British and World Cheese Awards and The British Pie Awards amongst many others. His love of wine has led to his judging for the Independent English Wine Awards over the last few years.
Shonette Laffy: Writer & Food Blogger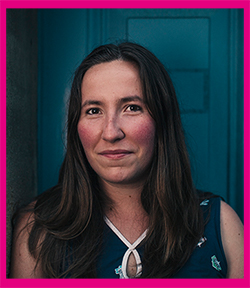 Shonette Laffy is a digital marketing expert and writer who covers a range of subjects including food & drink, travel and tourism. She has been a judge for the Bristol Good Food Awards in 2016 & 2017 and the Crumbs Awards in 2018. She has worked with various local food & drink businesses and festivals including Bristol Food Union, Bristol Food Connections, Valley Fest, the British Dal Festival and The Bristol Food Tour. She also writes for several local publications about Bristol's food scene and has waxed lyrical about local indies and producers at a number of international food and tourism conferences.
In her spare time Shonette writes food guides on her blog A Life Less Organised and continues her quest to find the city's best roast dinners and rum cocktails.
Executive Judging Committee
Clare McDermott, Business Development Director, Soil Association Certification
Clare has been with Soil Association Certification for six years and prior to that spent over 20 years in Buying and Marketing for high street retail and online businesses, moving into the Charity sector at the RNLI. Working to support businesses to make an impact and deliver their purpose through engaging with organic food, farming, beauty and textiles, Clare works with the teams to develop and deliver the organic message and grow the market for products that support nature, health and a safe climate.
Finn Cottle, Trade Consultant, Soil Association Certification
Finn is a leading expert on the UK Organic market, having worked as a retail and trade consultant with Soil Association Certification for over 10 years. She is passionate about food retailing and bringing genuine innovation to market, both as new products and new marketing ideas. Her three decades of experience started in senior commercial buying roles for two of the UK's largest supermarkets, followed by directorships in two food businesses supplying into supermarkets. As a consultant, Finn has also worked with many smaller food brands, bringing them to market and helping sell successfully into retail.
Liz Bowles, Associate Director, Farming & Land Use, Soil Association
Liz is Associate Director for Farming and Land Use at the Soil Association leading the charity's work with farmers. Liz has worked within the agri-food sector for over 20 years in a number of key roles. She is a Nuffield scholar and manages one of the largest pedigree flocks of Shropshire sheep in the UK.
Steve Ashworth, Director, PKF Francis Clark
Though a tax specialist by trade, Steve's foodie reputation was cemented in 2013 when he won the title of Best Dish at the South West Chef of the Year competition and was 2018 Somerset Life Food and Drink Hero. He's also a Board member of Feeding Bristol, Bristol Food Union and Food Connections, an Ambassador for Hospitality Action and judges for Taste of the West, Guild of Fine Food and the Western Daily Press.
Laura Henderson, Head of Buying for Fresh & Frozen, Ocado Retail
With a real passion for the retail industry, Laura is fascinated by the journey a product takes from 'farm to fork'. She spent 9 years at Sainsbury's starting out as a buyer for Meal Solutions, moving on to develop the Category Strategy for Meat, Fish and Poultry and then moving into the Buying Manager role for Fish and Poultry. Her previously gained commercial experience includes buying various Ambient Grocery categories at Tesco and heading up Non Food Grocery at Musgrave UK.
Aine Morris, Managing Director, Bristol Food Union
Bristol Food Union is a new social enterprise born out of the Covid-19 crisis when a group of the city's independent restaurants and food businesses came together to help keep Bristol fed. Aine also heads up brand partnerships and food programming for Yeo Valley's annual music and food festival, Valley Fest. Prior to the crisis, Aine was Chief Executive of the Abergavenny Food Festival, and was previously Director of Communications at the Sustainable Food Trust. With an undergraduate degree from Slow Food's University of Gastronomic Sciences, Aine is passionate about how to build an inclusive, participatory UK food system that's resilient enough to withstand the future impacts of the climate crisis.
In this section...
Related
you might also like