Why certify with us?
Why choose to certify your organic textiles products?
Organically farmed and processed textiles have many social and environmental benefits, which contribute to the progression towards fulfilling the UN's Sustainable Development Goals (SDGs) and helps to significantly minimise the short and long-term environmental impacts of the textiles and fashion industry.
They are more environmentally sustainable by using less water and fewer toxic chemicals, improving working conditions in factories and on farms, and by offering a viable, long-term alternative to GM cotton that provides food security to farmers.
Find the information you need: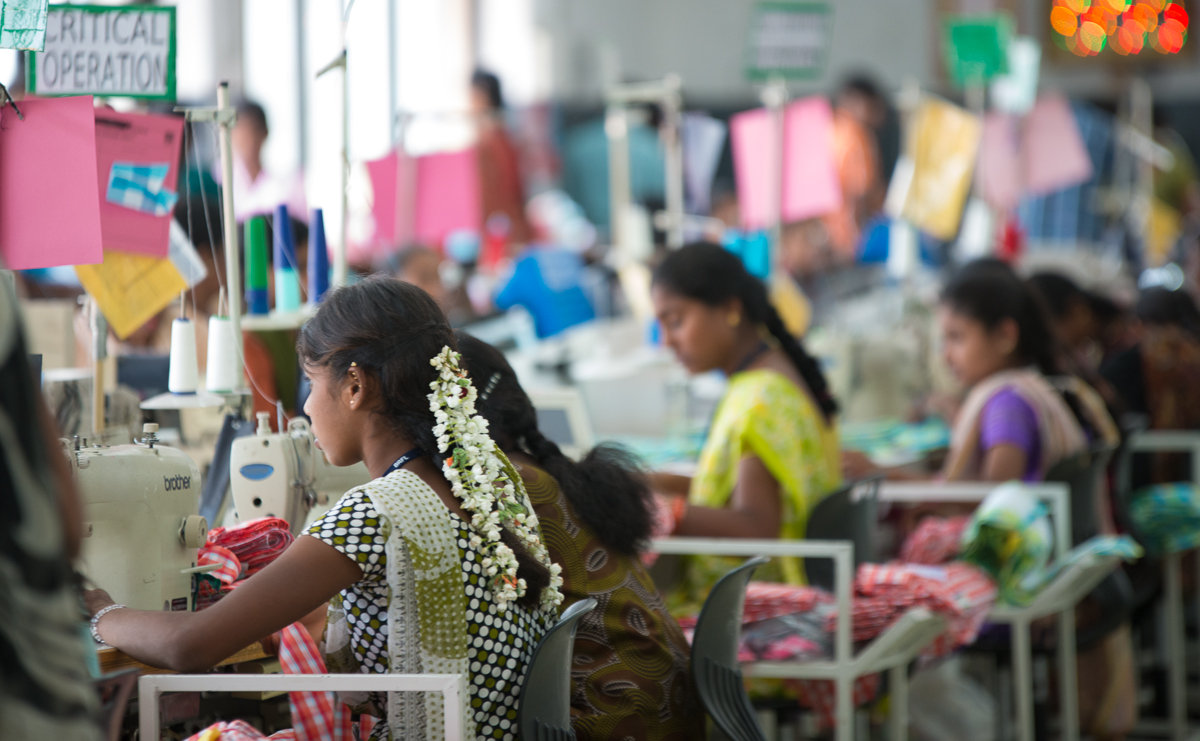 Organic cotton is better for the environment 
Combats climate change
Organic farmers use natural methods to grow cotton, not fossil-fuel based fertilisers. By working with nature, farmers build healthy soils which store carbon and help to combat climate change. Organic cotton emits 46% less greenhouse gas than non-organic.
Saves precious water
Organic cotton uses less water than conventionally produced cotton. Hazardous synthetic pesticides and fertilisers are banned in organic farming, so rivers, lakes and drinking water are kept cleaner too. Organic farming creates healthy soils, which act like a sponge, soaking up water during floods and holding it for longer in times of drought.
Helps farmers feed their families
Organic farmers always grow other crops alongside their cotton. These crops can provide farming families and their communities with a more stable, accessible, abundant and diverse food supply and another source of income.
Gives control to farmers not GM companies
Genetically modified (GM) seeds are banned in organic farming, so farmers are not reliant on a handful of GM companies. Instead, they save their seeds year after year, and work with the environment in a long-term, sustainable way.
Eliminates hazardous synthetic pesticides
Organic farmers use natural methods like crop rotation to control pests and diseases, not chemical cocktails. Hazardous synthetic pesticides used in non-organic farming can damage ecosystems, poison waterways and endanger workers who can't always afford safety equipment needed to protect them. Conventional cotton alone is responsible for 16% of all insecticides sold worldwide.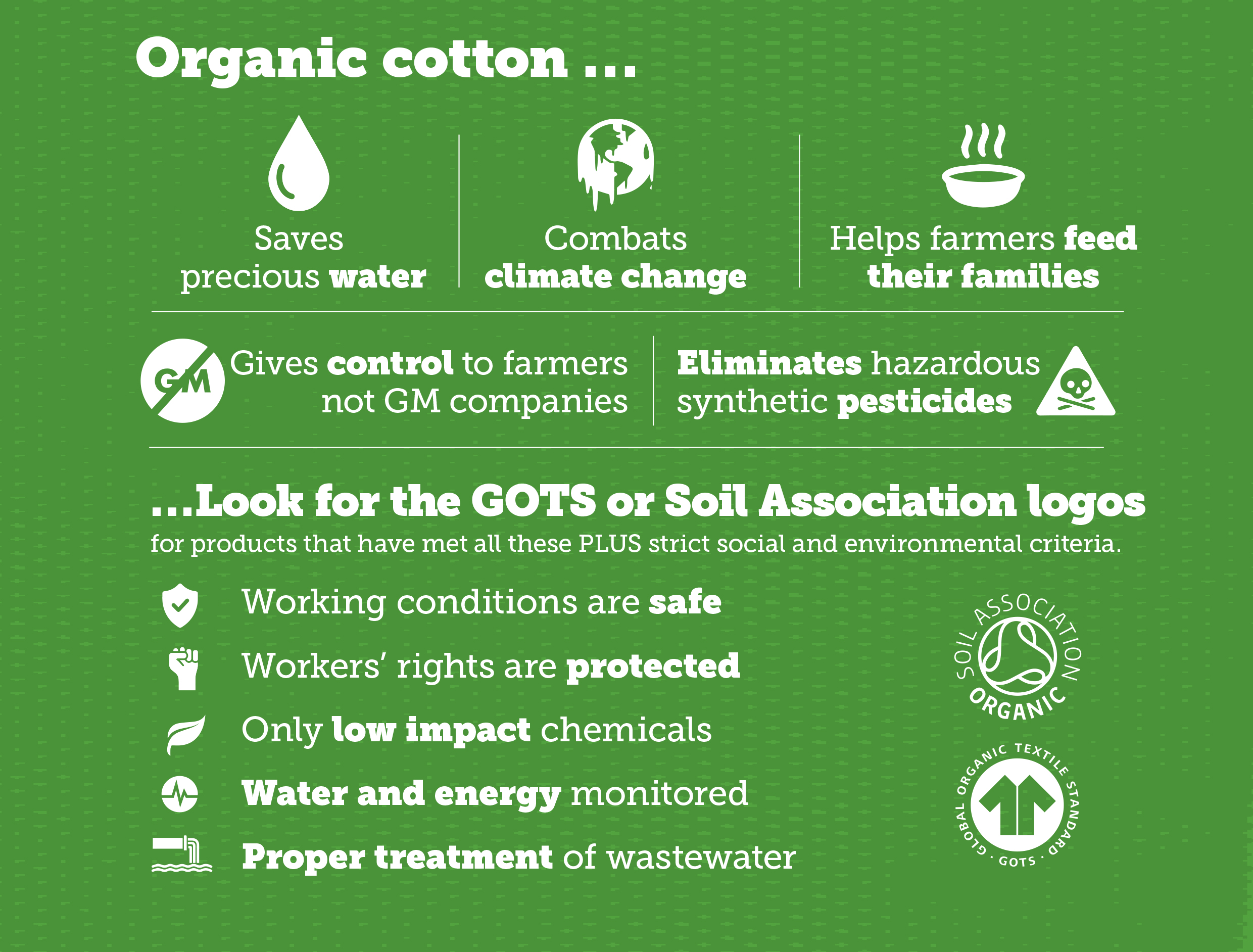 Organic is good for business
Organic textiles aren't only good for the environment and the workers along the supply chain, they're also good for business as sales of organic textiles, and land in conversion to organic, are increasing.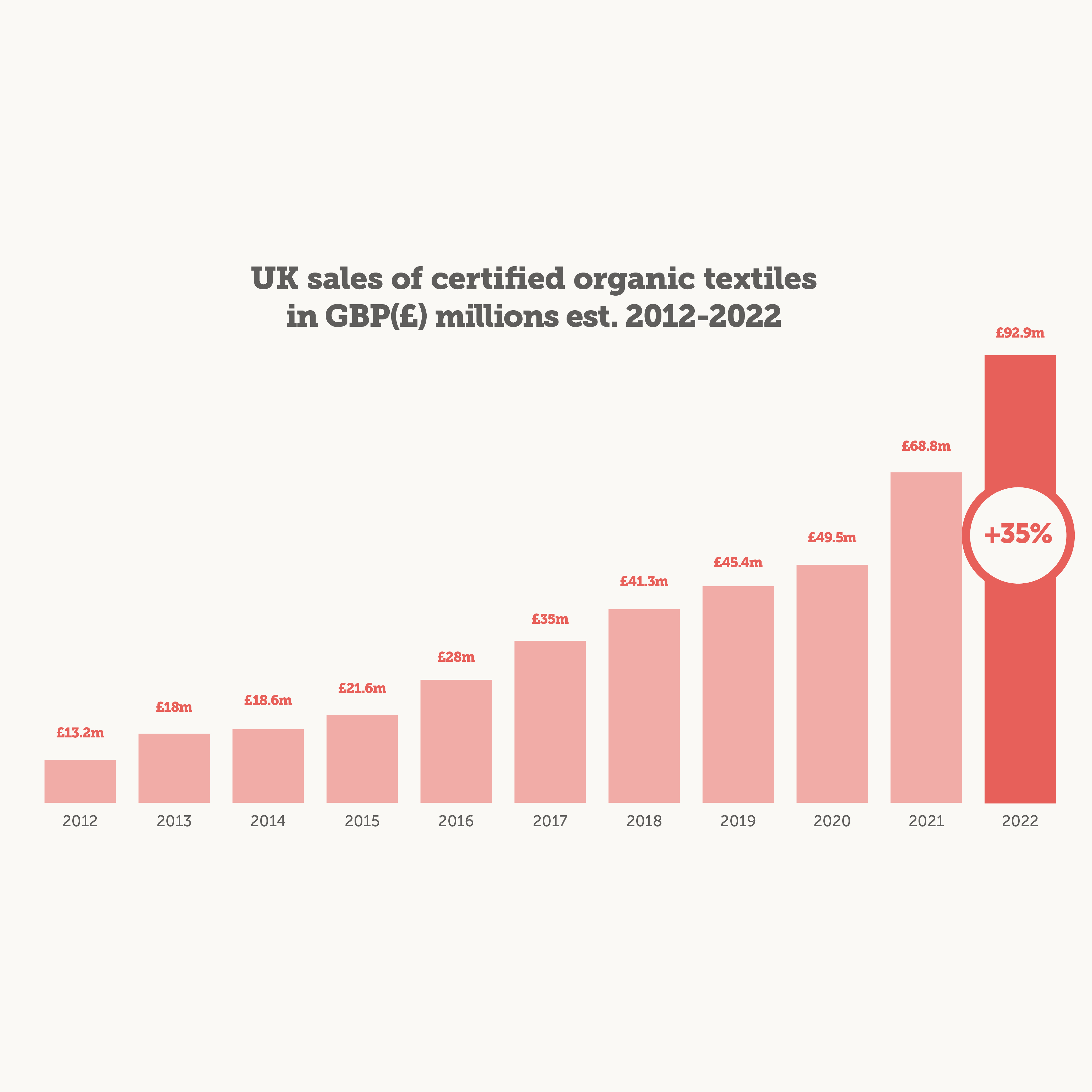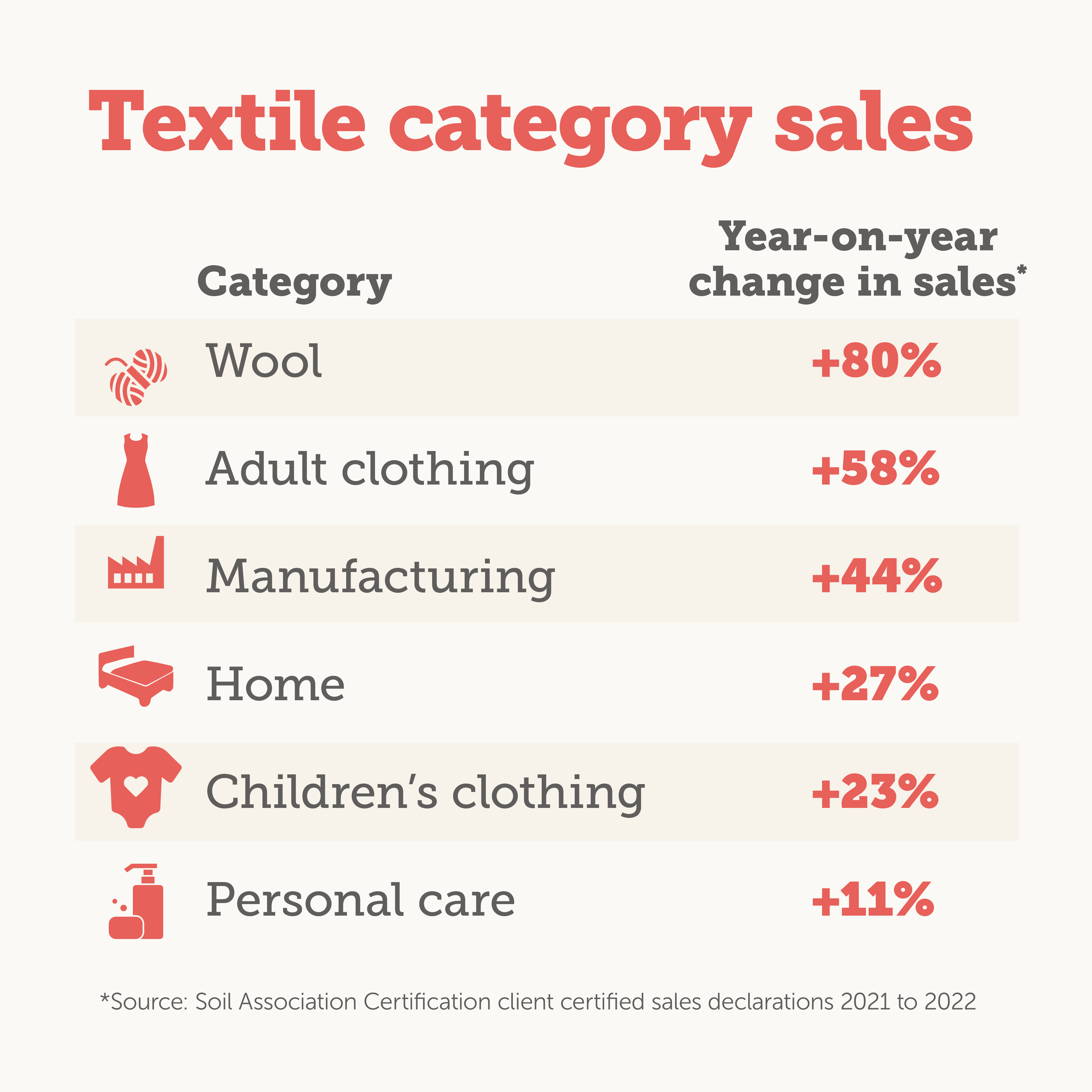 Growing Demand
Our 2023 Organic Market Report revealed a growing demand for Soil Association Certification certified textiles. The market grew by 35% in 2022, outperforming other areas of organic. The market has doubled since before the pandemic (2019) and 60% of brands think their sales will increase over 2023.
There is a real incentive for brands to tell their sustainability story through their products, showcasing commitments to current and future sustainable development. GOTS covers the whole supply chain and addresses social conditions in factories, meaning it can play a vital role in communication of your sustainability and social story.
Industry commitments
Progressive commitments are being made to support a new wave of thinking in the industry. 38 brands have signed the Sustainable Cotton Initiative, spearheaded by The Prince of Wales's Sustainability Unit, Marks & Spencer and the Soil Association, making a commitment to use 100% sustainably sourced cotton by 2025. Organic is part of this and currently 13% of all cotton used by the brands is organic.
Read more about the benefits of organic textiles

We are the leading voice for organic textiles in the UK and has have published a number of in depth reports on the benefits of organic cotton.

Read our research & reports
In this section...
Apply for organic certification
Get in touch with our team to talk about organic fashion and textile certification for cotton, wool and linen.
Apply today