Organic September - Get Involved
Organic September - Get Involved
The time is now for organic.
2020 has brought more changes to our world than anyone could have foreseen.
Now, more than ever, citizens are seeking solutions that help restore nature, health and a safe climate, and we're focused on getting a clear message across about how organic can help do this.
That is why we are collaborating with the Organic Trade Board and organic brands across the industry to join together with one organic voice and one organic message.
This truly joint approach will ensure organic lands its message with impact.
One small swap can make a world of difference
All of us have long aspired to have a clear, joined-up message about organic across the sector, and we are so excited to make that happen this Organic September to help shoppers take a simple action that can help restore our world. This will be a time for the whole organic industry to come together as, for the first time, the campaign will join up food, beauty & well-being and textiles.
Nature has the answer
Nature is behind everything that we do in organic, so together, with nature, we can help restore our world. We'll be telling that story with new visuals, content and online assets and providing insight and opportunities for our licensees to showcase the fantastic work that you do every day.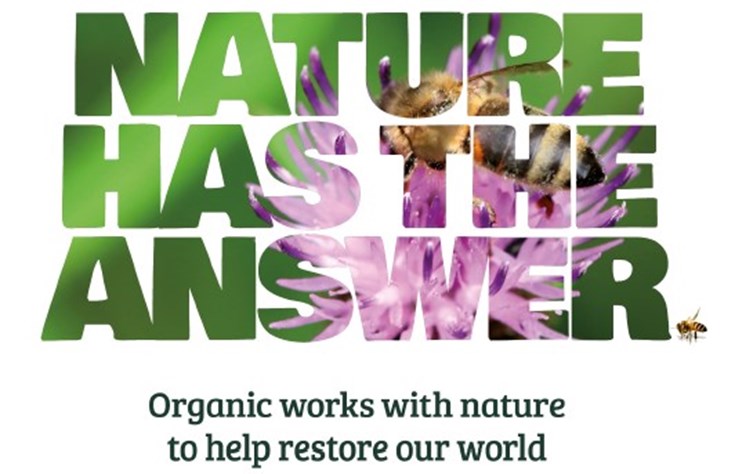 Get Involved
Whether you're a box scheme or online operator, sell through a farm shop or high street store, everyone will be able to get involved in the biggest ever Organic September, alongside an increased multiple retailer presence that we're working on in collaboration with the Organic Trade Board.
If you missed our Organic September webinar, you can now watch it back on Youtube.
Here is a snapshot of what you can expect this Organic September:
Download the digital toolkit below. 
Support for Independent Retailers
Find out more about what's available for independent retailers including our FREE point of sale packs.
Find out more