Understanding Organic
Understanding Organic: Virtual Workshop, On-Farm Experience and Video Guide.
A variety of educational events designed to enhance understanding of organic and its business impact.
We know that a good understanding of organic is vital to success in organic business, which is why we've created engaging learning opportunities to support our clients' growth through relevant staff inductions and training.
Whether you're an HR professional in need of an overview for staff inductions or a commercial team member seeking a deeper understanding of organic, we have a range of opportunities and tools to support our organic clients.
Find your perfect education solution below to help your team understand, sell and support organic.
Understanding Organic: Introduction to Organic Video
Watch our 10-minute Introduction to Organic video for a brief but insightful overview of what organic farming is, some of the key benefits of organic, and some quick highlights on the growth of the market. Plus hear from an organic farmer on his experience of running an organic farm. If you're a Soil Association Certification organic client and would like to request an MP4 download for inclusion in your new starter induction packs, please email marketingsupport@soilassociation.org.
Understanding Organic: Virtual Learning Session

Looking for a deeper understanding of organic from the comfort of your home or office? Our Understanding Organic: Virtual Workshop provides an interactive opportunity to get the full low-down on organic principles, practices, the market and consumer. You'll finish this two-hour workshop with a good appreciation of why organic is good for business, you and your world, and how better to communicate it to your customers and stakeholders.
Understanding Organic: On Farm Experience

Immerse yourself in all things organic with a day in the beautiful Yeo Valley. Join us on a working organic farm for a morning workshop with our team of organic experts, followed by an organic feast from Yeo Valley's award-winning canteen, and an afternoon tour of the farm and gardens to see organic in action. This experience will stimulate the senses, leaving you feeling inspired and empowered to communicate organic to others.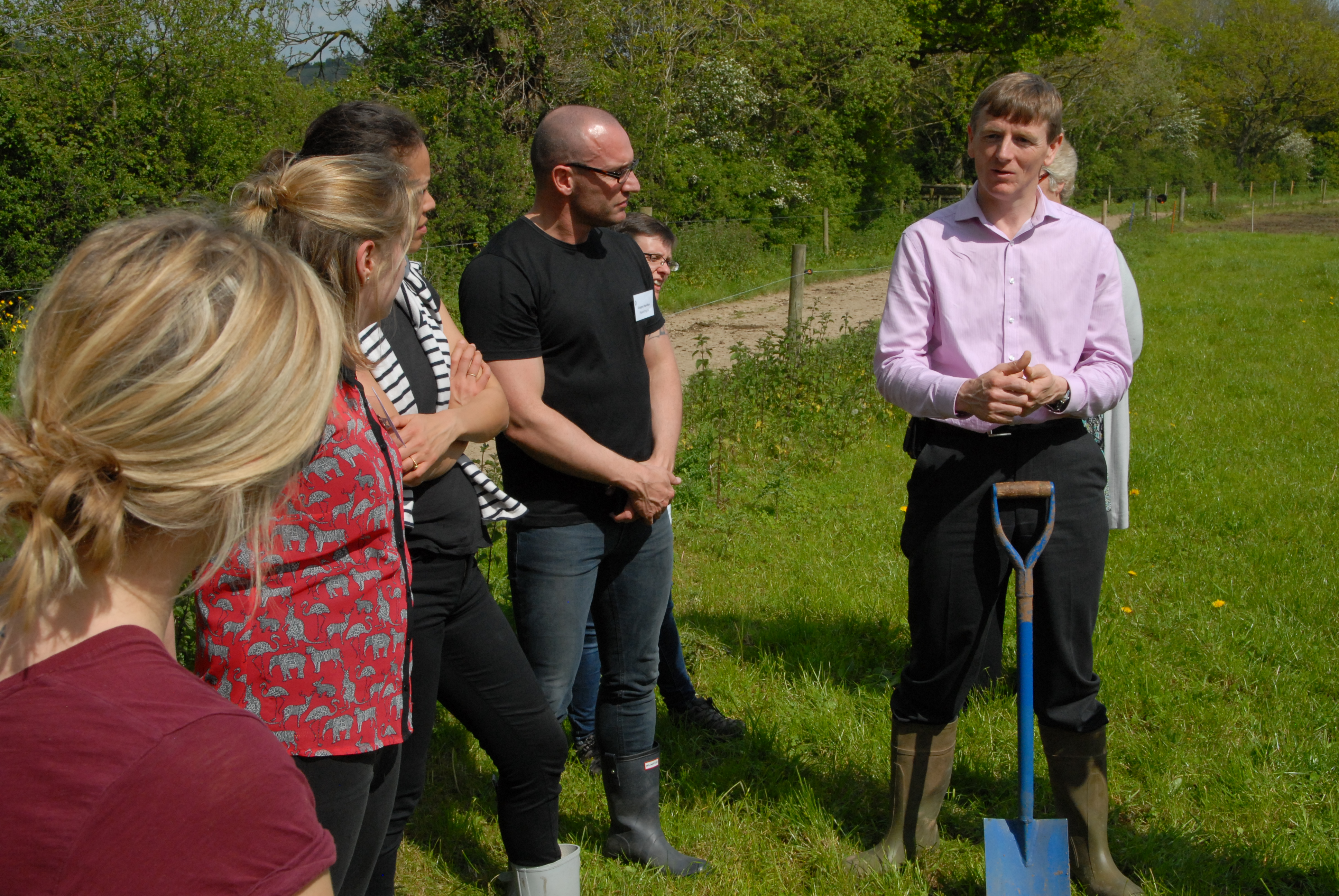 Why Understanding Organic?
Organic is a complex whole system approach and it's vital to understand its principles, origins, and benefits in order to confidently communicate it to customers, stakeholders and investors. Each of the tools on offer on this page are a chance to learn from our team or organic experts.
With different levels of learning and interaction provided in each tool, the Understanding the Organic Market video, Virtual Workshop and On-farm Experience give you an opportunity to engage your staff in different ways depending on the needs of their job roles.
We're confident that anyone involved in selling organic - from business owners, to buyers, developers, salespeople. marketers, technical staff, communications and press professionals – will find these tools invaluable.