Join the Climate Pledge Friendly initiative with Soil Association Certification
If you are certified to Soil Association Organic standards, you are automatically awarded the Climate Pledge Friendly badge on Amazon. 
With searches of "Organic food near me" searches increasing by 850% during 2022, and organic sales online growing at 12%, it's very clear how important it is to highlight your organic certification online.
The automatic sign-up to Amazon's CPF scheme is just one of the many benefits of certifying with Soil Association Certification and are excited to offer Amazon customers a new route to finding organic products.  
This automatic process is dependent on your product having a visible Soil Association symbol on pack. If this is not the case, please do contact us through the form below to get your product CPF approved. 
The Climate Pledge is Amazon's commitment to reach net zero carbon by 2040, and as a result they have introduced a new logo to help consumers to discover and shop for more sustainable products.  
Soil Association Certification are partners of the initiative, which highlights products that meet a wide range of sustainability standards, helping to preserve the natural world by focussing on reputable and transparent certifications, such as Soil Association Certification.

Why are Soil Association Certification involved in the scheme?
Soil Association Certification's involvement means our clients will be able to trade on Amazon with the Climate Pledge Friendly badge and benefit from access to millions of shoppers who are searching for sustainable certified products. We are also able to verify that businesses that are claiming to be organic are in fact certified.
There is a continued boost in demand for organic and growing recognition among consumers that organic represents the healthy choice for people, nature and planet. The Amazon initiative provides shoppers with greater choice across organic food and drink, with a dedicated search functionality to enable them to find brands that meet the Climate Pledge Friendly criteria, helping to further grow online organic sales. 
The Soil Association Organic Principles of Health, Ecology, Fairness and Care express the contribution that organic agriculture can make to the world and the Climate Pledge Friendly initiative helps to connect consumers with this message.
We're delighted to be partnering with the Amazon Climate Pledge Friendly scheme to give our licensees access to millions of new customers seeking organic and planet-friendly products. Clare McDermott, Soil Association Certification
Why should I sell my products through Climate Pledge Friendly?
Climate Pledge Friendly started in the US and has now expanded to the UK, France, Germany, Italy and Spain. Customers in Europe can now buy over 100,000 Climate Pledge Friendly products. 
Online is a key channel for organic and has grown significantly through the pandemic with one in four organic products now sold online in the UK – and this will continue to grow. Amazon already has the biggest range of organic products of any retailer in Europe.  
Many of Soil Association Certification existing licensees are already selling successfully via Amazon as part of the programme, including: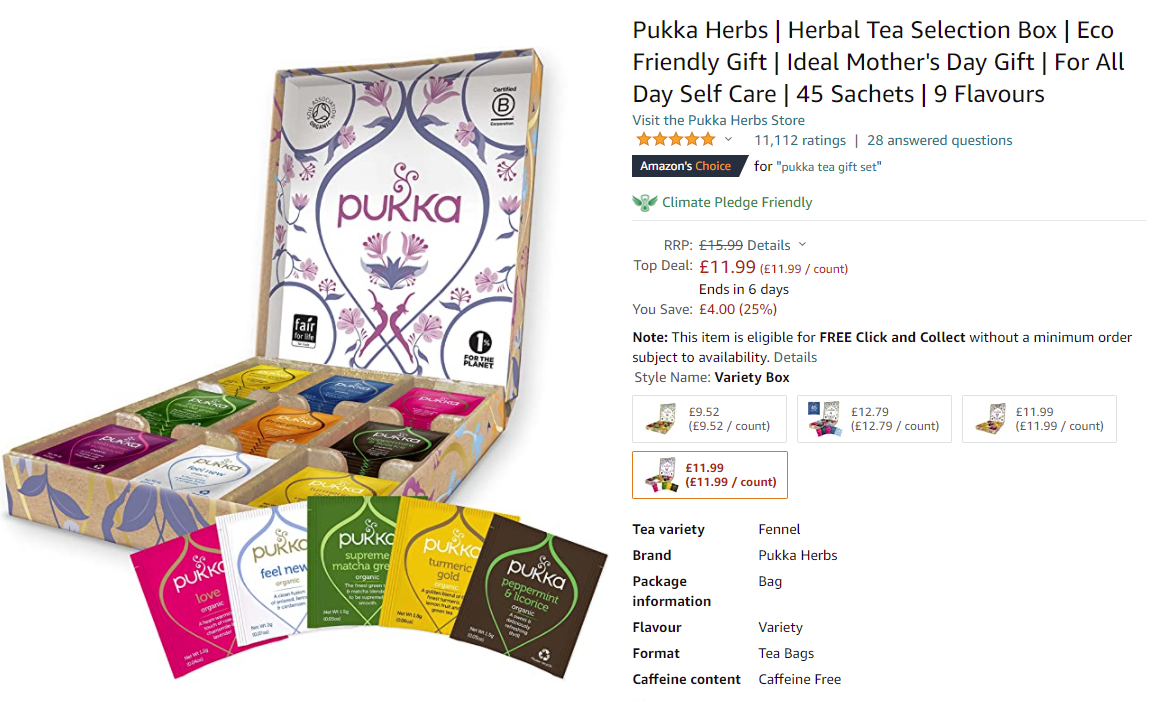 This is an important step in recognising those companies who are genuinely committed to embracing and furthering climate-friendly operations through organic… Soil Association Certification being a part of Climate Pledge Friendly will help consumers find products that are not only good for them but also good for the environment. Georgia Phillips, Purpose Lead, Pukka
By signing up, you will be able to display the Climate Pledge Friendly logo on your products, and benefit from the site's dedicated search functionality to help grow your organic sales.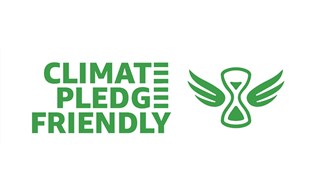 Who can get involved?
The scheme partners with a wide range of certifiers, including Government agencies, non-profits and independent laboratories. They routinely evaluate and reassess the list to ensure they include trustworthy organisations.  
We can currently offer support for this scheme to Soil Association Organic licensees. 
If you're certified with GOTS or COSMOS and would like to be involved in the Climate Pledge Friendly scheme, please contact them directly.  
How do I get involved? 
Getting involved is easy.  
Start by registering your interest using the form below and we will be in touch to let you know the next steps. 
Not a Soil Association Certification client? 

To join the Climate Pledge Friendly Scheme with us, you need to be certified under Soil Association Organic standards.

Find out more about certification
In this section...
Support for organic businesses