Tracy Jones interviews Lou Coombes and Liam Wood of Bengrove Market Garden in Somerset
Lou Coombes and Liam Wood are former Soil Association Future Growers and in 2015 they set up their new business, Bengrove Market Garden, on a one-acre plot in Somerset.
What experience in growing do you have?
It started with WOOFing in India followed by a year WOOFing at Radford Mill Farm. We heard about the Future Growers apprenticeships and Radford Mill agreed to host our two-year apprenticeship. On finishing, we were keen to run our own business. We accepted that it was risky and we were poor for the first year, but this year is looking more promising.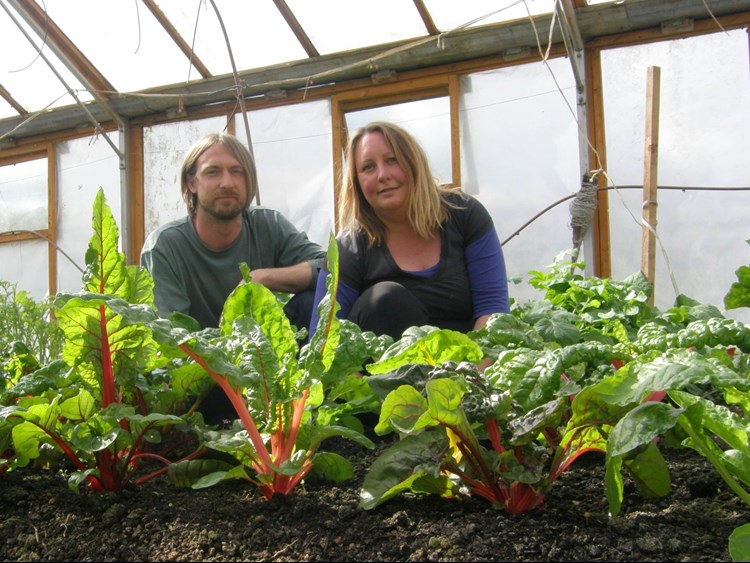 Tell me more about your business set-up?
We have been here since January 2015 and currently crop about third of an acre, almost all no-dig on raised beds. The land is in organic conversion. We attend two markets a week and to maintain continuity, we buy in some produce and any gluts are sold through Somerset Local Food Direct. It's very rewarding to sell face-to-face and receive feedback from our customers. It is essential for us to grow some staples in order to keep customers coming back, but we also like to grow new or heritage varieties as it adds interest for our customers and for us as growers, but we don't grow potatoes.
Who influences your work?
We've been very inspired by Jean-Martin Fortier from Canada. He has been very proactive in showing people how to make a good living from a small plot. He uses intensive growing methods and has developed a tool kit for growers. The 'tiny farm' movement is very relevant to our work as we look to grow better, not bigger. Charles Dowding is fairly local to us and we have his books. Also the Organic Growers Alliance (OGA) provides really good information in their magazine and via their online forum.
What is your marketing strategy?
The business is on Facebook and Twitter, but we're are not overly reliant on social media as we attend markets. We rely more on word of mouth. It took time to get a stall at the markets of our choice where there isn't a lot of organic produce available.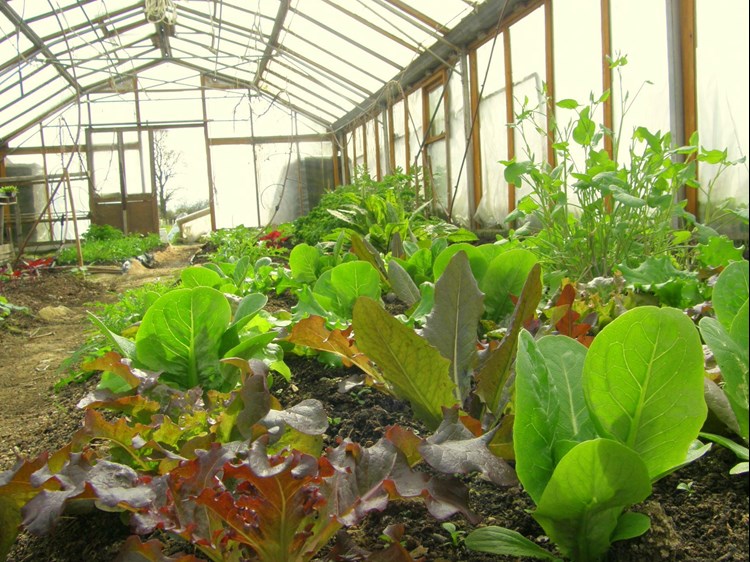 What are your plans for the future?
We're are in our 5th year of growing but we would like to hone our skills further before expanding. One day we would love to own our own piece of land and join with others, as socially it can be difficult with just the two of us in a very rural area.
Do you have any advice for others wanting to start out in organic growing?
Without the Soil Association Future Growers we wouldn't be where we are today. Not just for the technical knowledge we gained but also our growth in confidence, networking opportunities through farm visits and interacting with other apprentices. We would definitely encourage people to be proactive about finding their own host rather than just waiting for one to come up as there are farmers who just haven't thought of hosting an apprentice.