A sustainable future for cotton
This week, at the annual Textiles Exchange Conference, held in Washington DC, it was announced that a further 23 global fashion and textiles brands have now signed up to the Sustainable Cotton Communiqué. 
Soil Association Certification are delighted to see such rapid growth in the commitment of the industry towards sustainable cotton of which organic cotton is a key part and were proud to be part of developing the ground breaking communique on Sustainable Cotton. The communique launched in May this year through the International Sustainability Unit and led by HRH the Prince of Wales, Mike Barry, Director of Sustainable Business Marks and Spencer and Soil Association's  Policy Director, Lord Peter Melchett.
The total number of companies that have signed the Sustainable Cotton Communiqué now stands at 36. Through this communiqué, these companies have committed to ensuring that 100% of the cotton they use comes from sustainable sources by 2025. The companies that have signed up to the communiqué so far are: ASOS,  EILEEN FISHER, Greenfibres, H&M, IKEA, Kering, Levi's, Lindex, M&S, Nike, Sainsbury's, F&F at Tesco,  Woolworths, Adidas, A-Z, BikBOk, Burberry, Burton Snowboards, Carlings, Coyuchi, Cubus, Days like This, Dressmann, Hanky Panky, House of Fraser, Indigenous Designs, KappAhl, Kathmandu, Mantis World, MetaWear, Otto Group, prAna, SkunkFunk,  Timberland, Urban, Volt and Wow.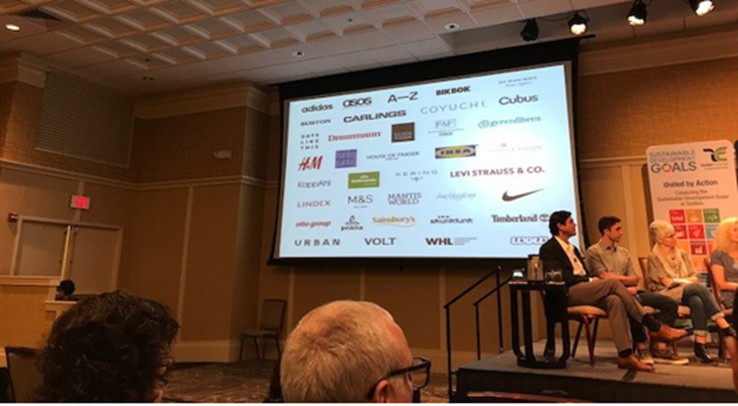 We believe that there is an imperative for cotton to be produced and used more sustainably; not only to reduce its significant burden on the environment, but also as a pathway to lift millions of people out of poverty. Cotton is the most abundantly produced natural textile in the world. Over 20 million tonnes of cotton is produced in over 100 countries, primarily by smallholder farmers in developing countries, and supports the livelihoods of around 350 million people.
The rise & fall of GM cotton in India
A new Soil Association report, also launched at the Textiles Exchange conference, reveals how genetically modified (GM) cotton grew to almost obliterate all other cotton production in India, and how the promised GM success rapidly turned to failure, with disastrous, even lethal, results for some of the world's poorest farmers.  
The report, titled Failed Promises: the rise and fall of GM cotton in India, offers a warning of the perils of relying on GM technology, but also provides reasons to be hopeful as alternative approaches, including organic, are creating a better vision for farming in India and beyond. The report makes clear that the problems caused by pests were entirely predictable. GM cotton is engineered to ward off pests, but nature is quick to get around this: just four years after GM cotton was introduced to India, the pink bollworm, the pest the plants were design to resist, became immune to GM cotton in Western India. In many areas, other pests took advantage of the disrupted ecological balance caused by GM cotton, leading to massive crop losses. In Punjab in 2015, whitefly destroyed two-thirds of the cotton crop, causing an estimated loss of USD $629 million, leading to the suicide of 15 farmers.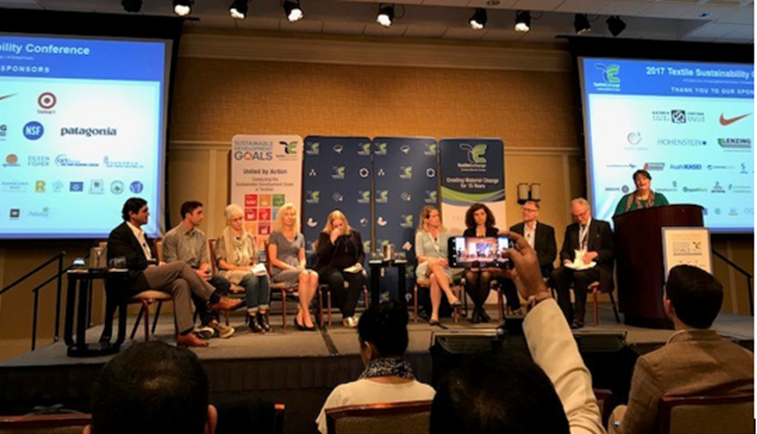 Peter Melchett, Policy Director at the Soil Association said: "Many people assume that GM crops will work miracles when, more often, the harsh reality is that GM creates nightmares. That is what GM cotton is doing in many countries, none more so than in India, the largest cotton producer in the world. Some of the poorest farmers in the world have been subject to a crude GM experiment that has gone disastrously wrong – and many have paid the price with their lives. Thankfully, with Indian government support, non-GM and organic production is now in a positive position, offering lower production costs and supporting healthier agricultural, environmental, and social outcomes."
A growing market for organic
Organic is the gold standard of sustainable cotton production and organic cotton is growing across the world. The global cotton market is valued at $15.7 billion, and we see brands often using organic cotton as the launch pad to highlight their building of a broader organic proposition.
The market for sustainable and in particular Organic textiles is growing. Reported in the 2017 SA Organic Market report, sales of Organic textiles from our own 67 licensees increased in the UK by 30% year on year, since 2008 the sales value has increased 5 fold to £28m showing the increasing demand from  consumers across multiple product categories; not just fashion. Find out more about the organic certification we offer and make the change to sustainable, organic cotton & textiles.