8 Zero-Waste Gift Ideas
It's fantastic that so many of us are aiming to celebrate in a way that treads lightly on the planet this Christmas time. 
The impact of our positive choices all add up; by thinking carefully about what we eat, the gifts we buy one another, and the way we wrap them, together we can make a real difference this Christmas.
To help you on your journey to a less wasteful, and more sustainable Christmas this year, we've teamed up with zero-waste expert Kate Arnell for some gift ideas with minimal waste.
1. Be conscious about your choice of cards
A shocking one billion cards are thrown away after Christmas in the UK alone. So if you're sending cards this year, always choose cards made from 100% recycled content, or opt for cards that carry the FSC symbol. This ensures that you are purchasing paper and card from responsibly sourced forests.
Another top tip: Opt for cards that don't feature glitter, foil or sticky foam bits, as this makes them less recyclable. Sending electronic cards is a great low waste alternative, especially if you can't deliver in person this year.
2. Gift a course or experience
Though it might seem a world away at the moment, booking someone a memorable learning experience for a date in the not-too-distant future is a wonderful and touching way to move away from more materialistic gifts this year.
For the foodies and green-fingered growers in your life, why not explore options for gardening, cooking or foraging courses in 2021?
3. Refills and reusables
Did you know household waste increases by 30% during the festive period in the UK? Independent shops around Britain are now offering more zero-waste options than ever, from wines and olive oils, to loose-leaf teas and even bath salts!
Fill up a jar, bottle or container for a friend this Christmas and they can keep refilling it long after it's been emptied! Find your closest indie store to get started.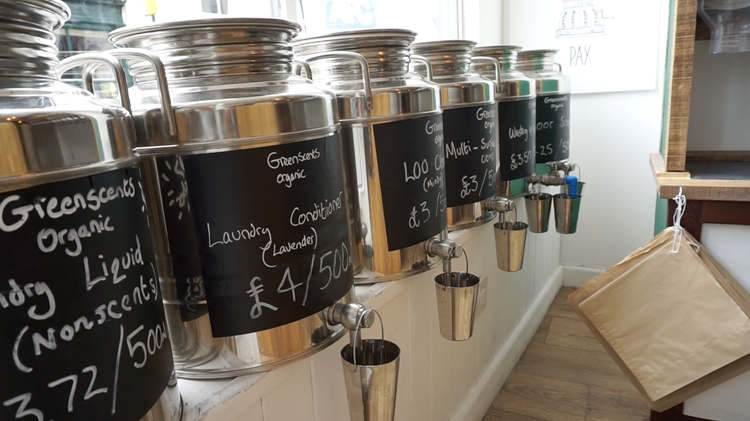 Sometimes functional presents are the most valued - why not make your own starter kit to encourage loved ones to take their first steps towards a more zero-waste lifestyle? Start simple with a reusable coffee cup, water bottle or a beeswax wrap, which all make lovely gifts. Toiletries are always a winner too - you could reuse a basket or box and fill with a solid shampoo bar or naked body balm. A bamboo toothbrush makes an easy kit-filler aa , it may even be enough to convince someone to quit their plastic one for good! 

4. Baking and making
Homemade gifts are incredible thoughtful, and DIY beauty products such as body butters and coffee scrubs can make really lovely stocking fillers. See all of our homemade organic beauty recipes here.
With so many of us learning new skills this year, why not put your new-found cooking and creating skills to the test, and whip up a homemade treat for your loved ones? From festive cakes to homemade sourdough loaves, explore our organic recipes to get inspired.
5. Gift an organic veg box
Signing up a friend for a veg box subscription is an amazing way to introduce them to the organic movement. They'll be receiving fresh, local, and mostly loose veg to their door each week, grown in a way that works with nature and is better for the planet.
Most delivery services offer flexible choices so you can pick an offer that suits your budget too - find your local box delivery options.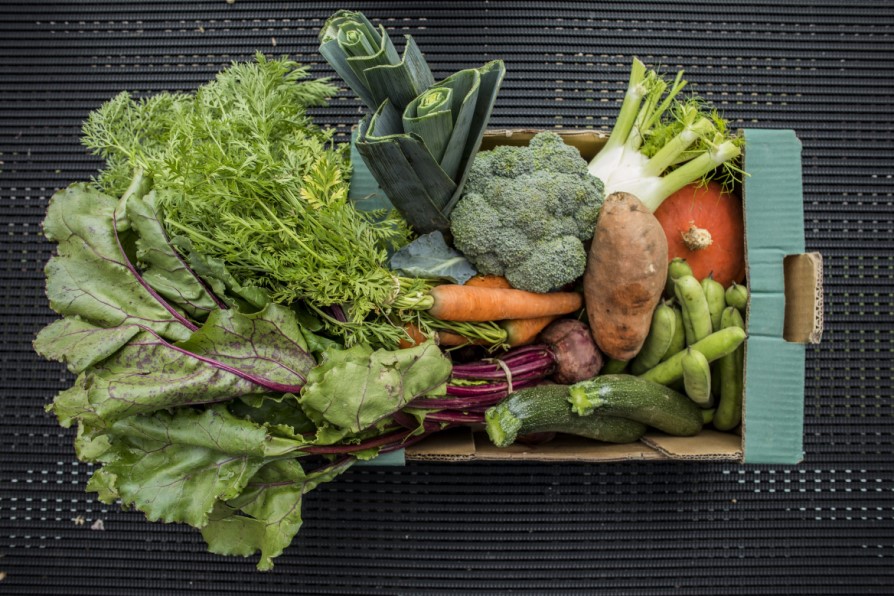 6. Give the gift of a donation 
Christmas gifts don't always have to be material. By gifting a donation to the Soil Association this Christmas, you'll be supporting a charity that helps farmers discover nature-friendly solutions, puts more good food on the table in schools and hospitals, and makes the case for sustainable farming to our Government. What's more, you'll be helping to protect our wildlife, the environment and human health for future generations!
7. Get someone growing
Been inspired to start gardening or growing your own food this year? We've learnt that anyone can grow, in almost any space - from windowsills and balconies, to allotments and gardens. Why not gift a seedling or a cutting from a favourite plant this year? Share your advice with them for looking after it and you might just have a zero-waste gift that will go on giving for years!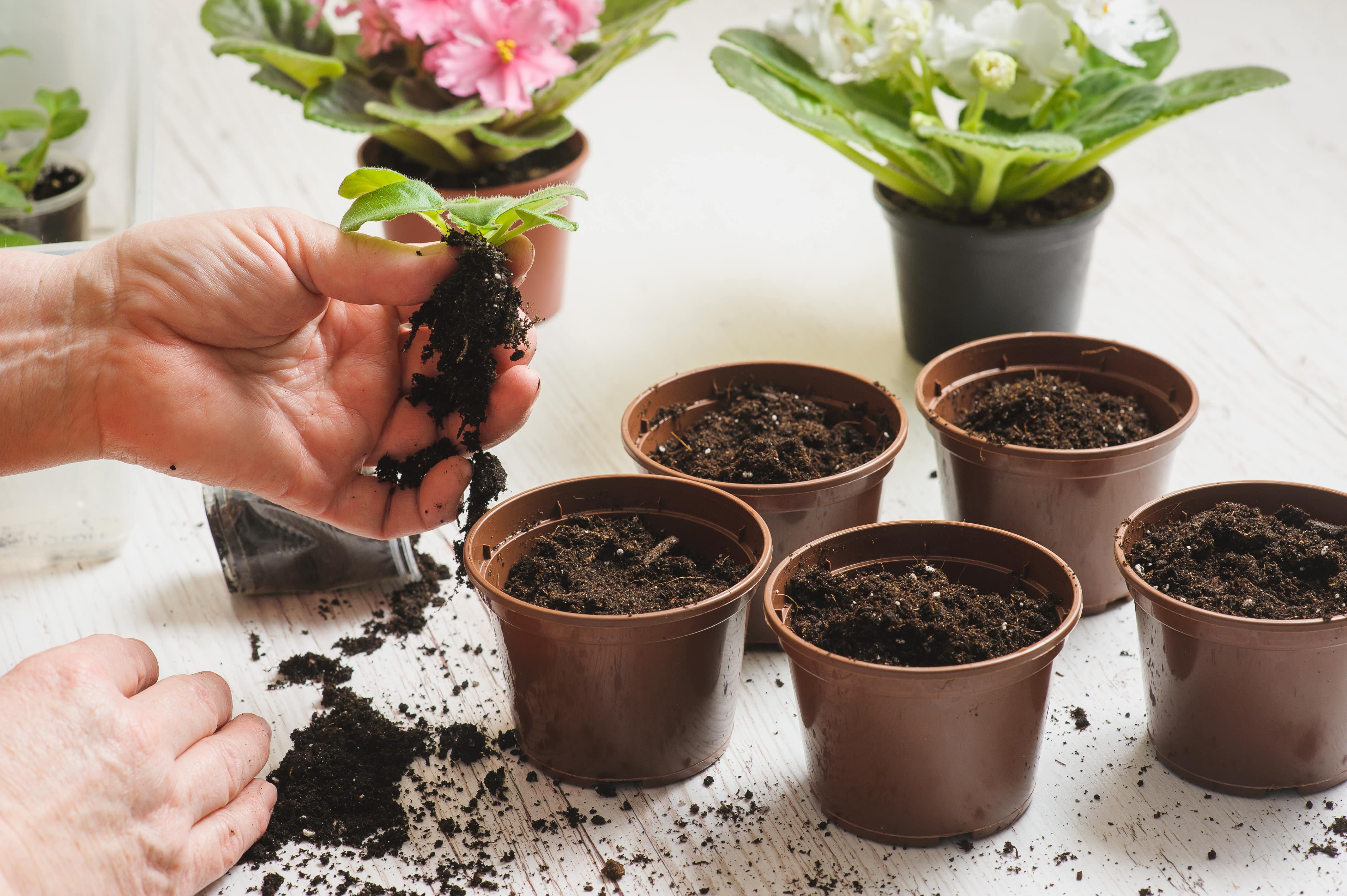 8. Buy second hand
Look to local charity shops or independent boutiques for one-of-a-kind gifts. Items such as books, clothes, toys or electronic equipment like a digital camera make for great keepsakes.
Top tip! Remember to choose products designed to be repaired instead of replaced. When purchasing presents always ask for plastic free packaging. The more of us who ask, the more likely we are to create change together.
Join our online community this Christmas

If you've enjoyed learning about how to live in more sustainable ways this Christmas, register for our regular newsletter to be first to hear more top tips, as well as opportunities to get involved in our campaigning work.

sign up today