8 Zero Waste Gift Ideas
Whether you're living a zero waste lifestyle yourself, or you're buying for an eco-conscious loved one, there are many exciting gifts you can give this Christmas.
With various zero waste Christmas markets, and a growing number of refill options, you'll be sure to find something thoughtful and festive. So, to help you on your journey this year, we have teamed up with zero waste expert Kate Arnell to list some top tips on how to reduce waste when gifting this Christmas.
1. Cards
A shocking one billion cards are thrown away after Christmas in the UK alone. So if you're sending cards this year, always choose cards made from 100% recycled content. And always opt for cards that do not feature glitter, foil or sticky foam bits, as this makes the card less recyclable. Sending electronic cards is a handy low waste alternative, or why not get crafty and create a DIY Christmas card this year - who doesn't love handmade?
Also, always choose cards that bear the FSC logo. This ensures that you are purchasing paper that is responsibly sourced!
2. Experiences
Opt for gifting someone an experience. For the mums that are always on-the-go, a Neal's Yard Remedies therapy would be ideal. For a 'budding' gardener, an organic floral workshop. Or what about a spa break at a certified organic brand? Bamford and The Treatment Rooms offer packages which would make the most thoughtful gift - plus, it's a great way to get some quality time with loved ones.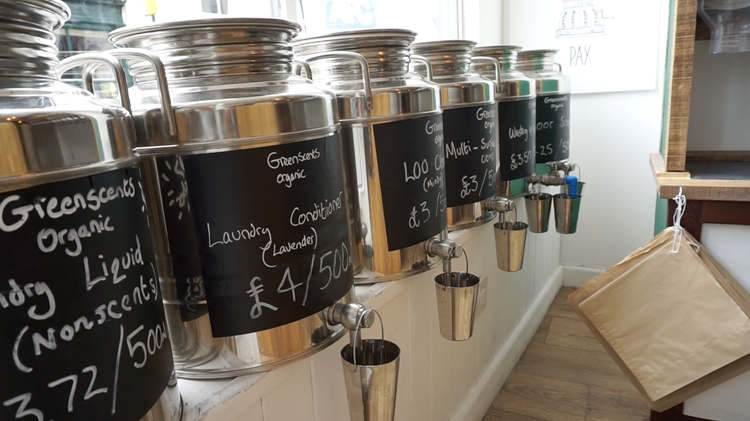 3. Refills and reusables
The gift that keeps on giving.
Did you know household's waste increases 30% during the festive period in the UK? A scary statistic for such a special time of the year.
Use the zerowastehome app to find your nearest bulk store. These stores sell loose organic produce from dry goods, oils and wines to bath salts - and of course they are all refillable. Simple, effective - and no plastic!
There is a growing number of certified organic brands offering refills too - ranging from Greenscents laundry conditioner to Neal's Yard hand wash.
Sometimes functional presents are the most valued. Encourage loved ones to take the first step to a zero waste lifestyle. A reusable coffee cup or water bottle and beeswax wrap (to replace cling film) make a lovely gift. 

4. Bake/Make/Grow
Nothing is as thoughtful than a homemade gift, and DIY beauty products such as bath salts and body butters make really lovely stocking fillers. So where possible, try and opt for certified organic ingredients such as essential oils. We have a few organic beauty recipes listed here to get you started.
Homemade ginger beer or vodka is a great alternative. Take a look at our favourite ginger beer recipe. In need of some foodie inspiration? Look at the organic recipes section to find the perfect festive treats and tipples.
5. Buy Unpackaged
Look towards local markets for potential gifts. Not only will you be supporting the local economy, but you will be reducing your plastic consumption. Products such as certified organic homemade soaps or a potted plant make excellent gifts.
6. Zero waste starter kits
Why not make your own starter kit? Toiletries are always a winner - why not reuse a basket or box and fill with a solid shampoo bar or naked body balm. A bamboo toothbrush makes an easy starter kit filler too, it may even be enough to convince someone to quit their plastic one for good! Zero waste retailer, Acala, has a variety of zero-waste and organic alternatives.
7. Digital gifts
Digital gifts are an obvious package-free choice. They are also hassle-free! For avid readers buy an e-book voucher or subscription for a magazine. For music lovers, again a voucher would be ideal or opt for a streaming service.
If you want to go one step further, treat your loved one to food and drink services such as an organic veg box.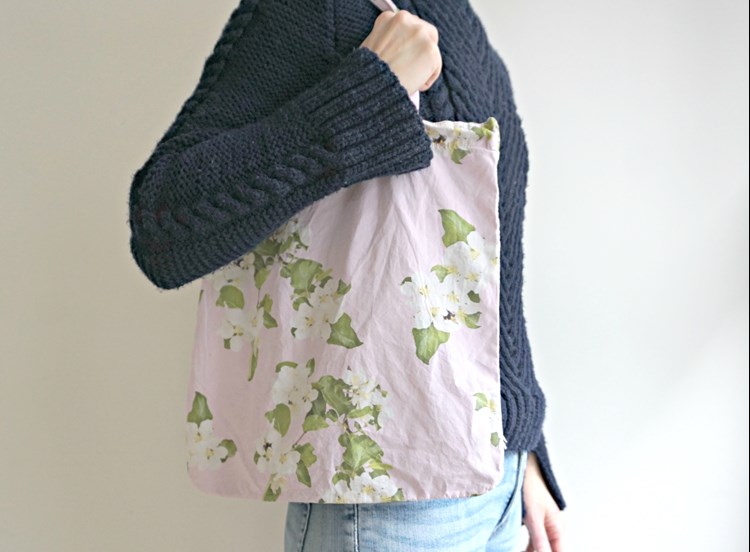 8. Buy second hand
Look to local charity shops or independent boutiques for one-of-a-kind gifts. Items such as books, clothes, toys or electronic equipment such as a digital camera make for great keepsakes.
Top tip! Remember to choose products designed to be repaired instead of replaced. When purchasing presents always ask for plastic free packaging. It may not be possible, but the more people who ask, the more likely for change to happen.
Visit our Organic Christmas Hub

If you want to find more ways to have a sustainable Christmas, check out our Christmas hub.

visit the hub