Arthur Potts Dawson's miso broth
Carrot, Fennel, Mushroom and Thyme Miso Broth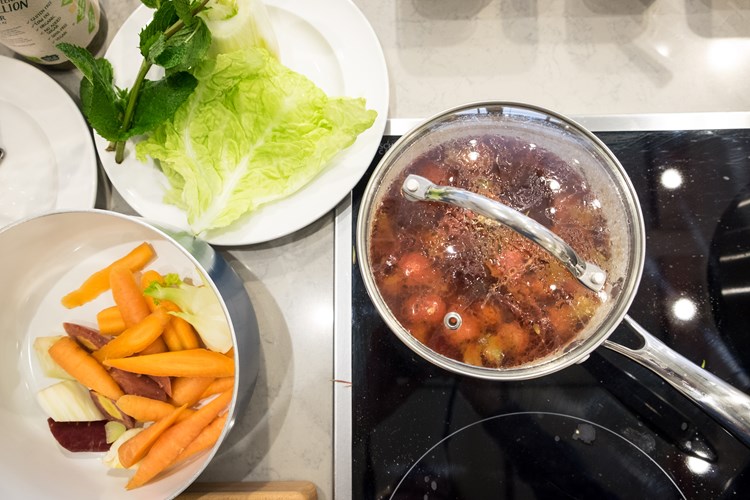 Recipe
Ingredients
1 bunch baby orange carrots
1 bunch baby purple carrots
2 heads fresh fennel
4 baby button mushrooms
½ bunch fresh thyme
¼ head savoy cabbage, cut into thumb sized pieces
1ltr fresh vegetable stock
50ml olive oil
2 tbsp Tideford Organics Fresh Brown Rice Miso paste
Method
Wash and trim the carrots and slice the fennel.
Place into a saucepan, along with the fresh thyme, 1 tbsp miso and vegetable stock. Place the pan onto a high heat and bring to the boil.
Make sure to reduce the heat once the broth comes to the boil and leave to simmer for 20 minutes. Add the cabbage for the last 4 minutes.
In each of the serving bowls, place 4 slices of thinly cut button mushroom, 1 tsp of miso paste in each and two small beetroot leaves picked from the bunch.
Pour the hot broth into each serving bowl and spoon the cooked vegetables evenly between the dishes. Garnish by drizzling the olive oil and some picked thyme leaves on top