Joe Wadsack's Pink Rock Collins
Rock it out all summer long with this recipe for rocking Collins by drinks expert Joe Wadsack.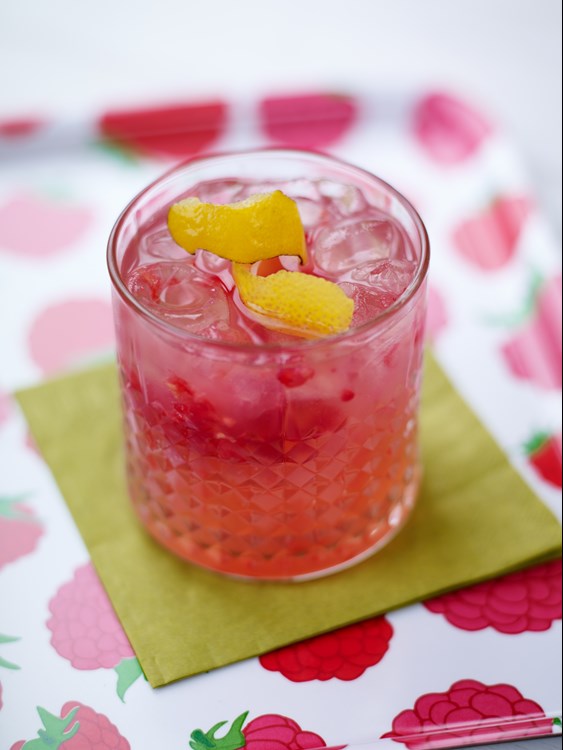 Serves: 1
Preparation time: 10 mins
What You Need
Three fresh raspberries
25ml or 50ml London Gin (the choice is yours)
Plenty of ice
Rocks Pink Lemonade
1 lemon
What You Do
Take one tumbler or hi-ball glass and three fresh raspberries in the bottom muddle (give it a light bash with a muddling stock or the end of a rolling pin), then add 25ml or 50ml of London Gin depending on preference. 
Add ice almost to the top then pour Rocks Pink Lemonade to the top.
Stir through, dragging the muddled fruit to the top. Garnish with a flamed lemon rind (hold piece of rind over hob to burn it slightly and release its oils), or just a wedge of lemon squeezed over the top, rind side down, to release the lemon oils onto the surface of the drink.
For more lovely recipes visit www.rocksorganic.com