Cinnamon pecan rocky road
Cinnamon pecan rocky road with Paleo Granola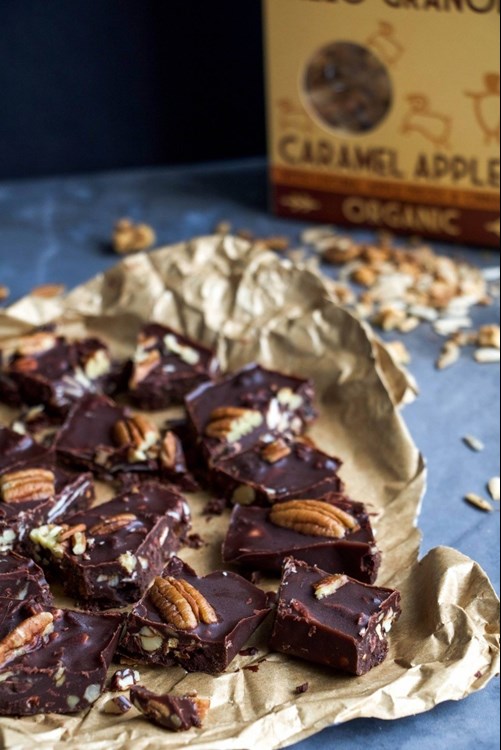 Recipe
Ingredients
50 g cacao butter
4 tbsp cacao powder
3 tbsp pecan butter
3 tbsp maple syrup
1/4 cup sultanas
Pinch of cinnamon
Pinch of sea salt
1 heaped tbsp cacao nibs
Pecans to decorate
Method
Melt the cacao butter in a bain-marie until liquid and stir in the pecan butter, maple syrup and cacao powder.
Continue to stir the mixture until completely smooth, then add in the cinnamon and a pinch of sea salt.
Weigh out all of the rocky road 'filling' ingredients and combine these with the chocolate in a mixing bowl. Make sure that everything is completely coated in the chocolate mix and transfer into a lined baking dish.
Garnish with a few chopped pecans and place in the freezer for 1-2 hours to set. When you're ready to serve, slice the rocky road into pieces and enjoy!
For more scrumptious recipes, please visit www.charleyshealth.co.uk/recipes/ or www.planetorganic.com/