Chia & Apple Bercher Muesli
Plenish Cleanse has created this organic muesli bowl recipe - perfect for breakfast.
"This is the simplest of breakfasts to make, and yet delicious, hearty and healthy. There are plenty of Bircher recipes out there, and we think this one has a perfect texture, and a gentle natural sweetness from the vanilla and the apple. The apple also adds a wonderful crunch."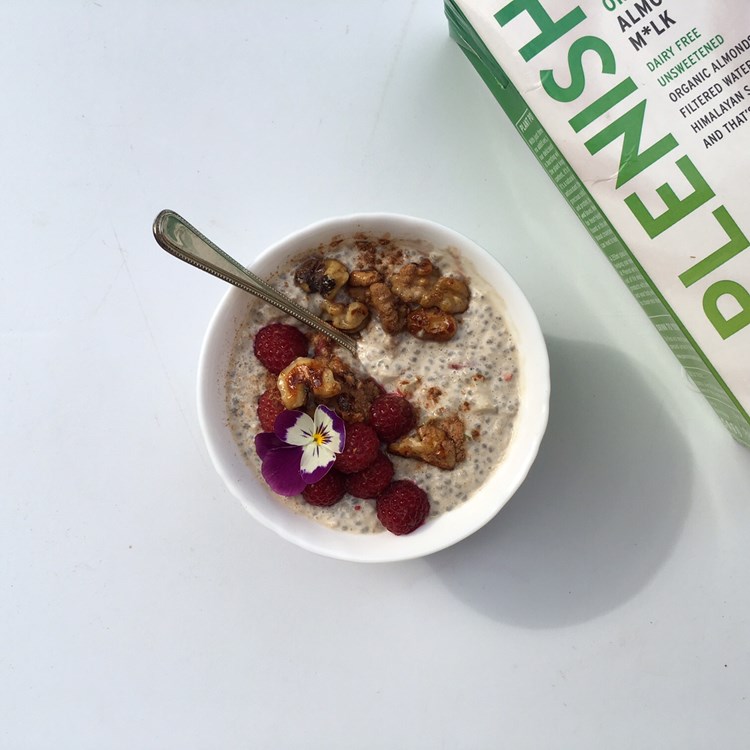 This recipe makes 3 breakfasts and will last for three days.
Ingredients:
½ cup organic oats (45g)
2 heaped tablespoons chia seeds
1 tablespoon organic goji berries
1 teaspoon maple syrup
1 apple, finely diced
1 ½ cups organic almond milk
a few drops of vanilla extract
a pinch of salt
Method:
Quite simply finely dice the apple, discarding the core, and mix all the ingredients together.
Store in a Tupperware in the fridge overnight, and enjoy the next morning (as well as the one after, and the one after that!)
Top with cinnamon, fresh berries and walnuts. It's best enjoyed cold, strait from the fridge – divine!
Find more about Plenish and their products here: https://www.plenishcleanse.com/