Chunky Wholesome Organic Porridge
Lilo from Honey & Roots has created this healthy breakfast recipe - perfect to get you started with organic and with your day.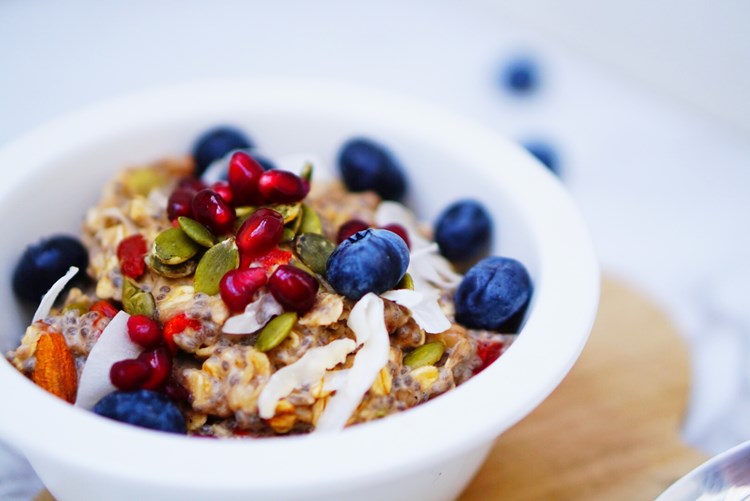 Preparation – 15 minutes
Ingredients – Serves 2
2 dl Cashew m*lk (can use almond m*lk, dairy or water as well – your preference)
1 dl Jumbo Oats
2 tbs Chia seeds
2 tbs Pumpkin seeds
2 tbs Sunflower seeds
2 tbs Coconut chips
1 tbs goji berries
1 Banana, mashed
½ tsp cardamom
½ tsp cinnamon
Handful of blueberries and raspberries
Method:
Place the oat, coconut chips, seeds and spices with the cashew m*lk in a saucepan over medium heat.
Stir until the mixture boils and thickens. Approx 5-10minutes.
Stir in the goji berries and mashed banana.
Serve topped with blueberries and strawberries.
Find more about Honey & Roots here: honeyandroots.com