This barbecue sauce recipe from Aspall is super versatile and can be used to marinade meat and vegetables or even as a dip:
"There's nothing like a good barbecue sauce to get our mouths watering. This versatile recipe can be used as a marinade or delicious sauce for your favourite barbecued meat or vegetables. If you don't use it all at once it will keep in the fridge for several days."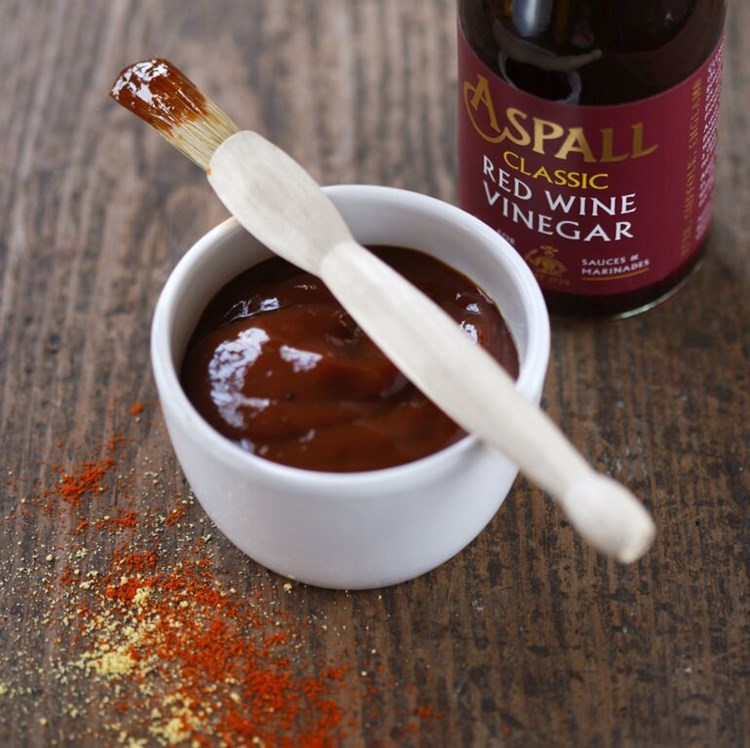 Ingredients
5 tbsp Aspall Red Wine Vinegar
2 tbsp English mustard powder
120g brown sugar
2 tbsp water
1 tbsp chilli powder
½ tsp pepper
Dash of Tabasco
1 tbsp soy sauce
Knob of butter 
Method
Mix the Aspall Red Wine Vinegar, mustard powder, brown sugar, water, chilli powder, pepper and a dash of Tabasco in a pan and simmer gently for 25 minutes.
Add the soy sauce and a knob of butter and simmer for a further five minutes.
Brush over ribs or chicken to create a sweet, hot, sticky glaze. Or enjoy as a dip with burgers and sausages.