Christmas Pudding Meringues
In the unlikely event that you have any leftover Christmas pudding then these meringues are the perfect way to use it!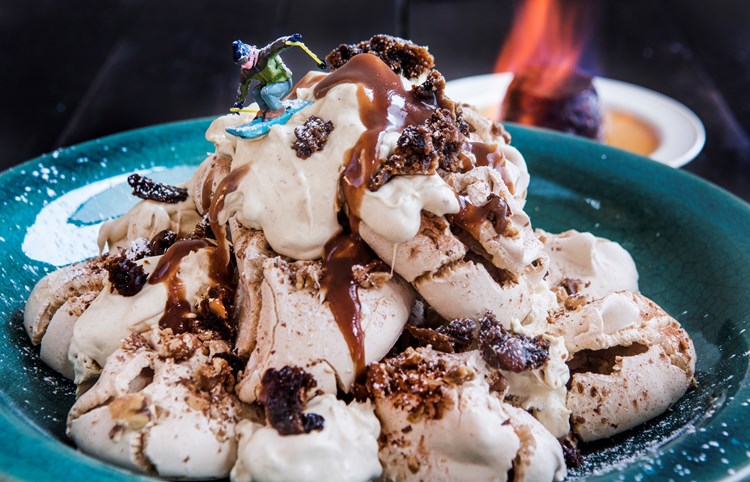 Ingredients
300g egg whites
375g caster sugar
110g dark brown Muscovado sugar
1 tsp cinnamon
45g chopped walnuts
100ml chestnut puree
To serve:
Leftover Christmas pudding
500ml double cream, whipped
Method 
1. Put the sugar into the bowl with the egg white and mix well.
2. Place the bowl over a pan of hot water. Let it get to around 40c, whisking occasionally.
3. Once warmed through and combined, remove from the heat and pour into a big bowl whisking until cool.
4. Using two spoons, create large blobs of meringue and place on a tray lined with greaseproof paper.
5. Sprinkle over the cinnamon and chopped walnuts
6. Cook at 110c for 1½-2 hours
7. To assemble, break up any leftover Christmas pudding and mix with the whipped cream.
8. Make a pile of the meringues and liberally mix in the whipped cream, Christmas pudding and chestnut puree as you go.