Raw Christmas Pudding Cake Pops
If you love Christmas pudding but fancy something a little healthier this year then these pudding cake pops are for you. These festive creations are a real raw chocolate treat.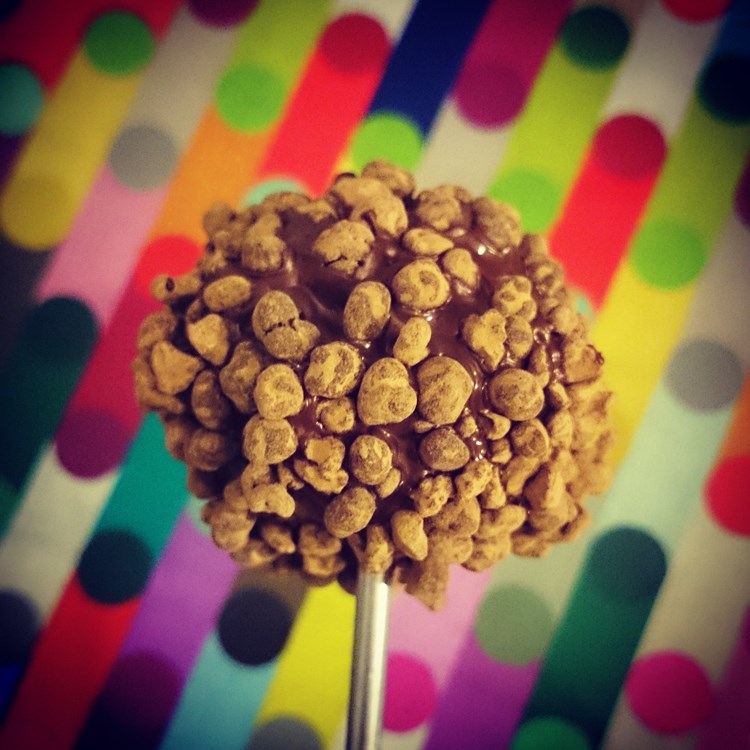 Ingredients (for the cake pops)
Dates
Mulberries
Goji Berries
Hemp Seeds
Pine Nuts
Almonds (soaked in water over night)
Good pinch each of: Cinnamon, Nutmeg, Allspice, Lemon Zest, Orange Zest.
Method
Grind all the ingredients together. The resulting mixture should be sticky and form a cohesive ball. If it is falling apart you will need to add more dates or gojis to help it be more sticky. Taste the mixture, it should taste just like Christmas pudding.
Put the mixture into cake pop moulds and set over night in the fridge. If you don't have cake pop moulds you can just make a big raw Christmas pudding using a pyrex dish.
Ingredients (for the topping)
Pitch Dark Bars
Raw Chocolate Mulberry Chips
Method
Melt the Pitch Dark and roll the cake pops in it. Once coated then roll in the Raw Chocolate Mulberry Chips. Leave to set and then enjoy!