Sprouts with Sage and Chestnut Butter
You will make more butter than you need for this recipe, but it's not worth making any less. It will keep in the fridge for a week or so, or can be frozen and sliced as you need it.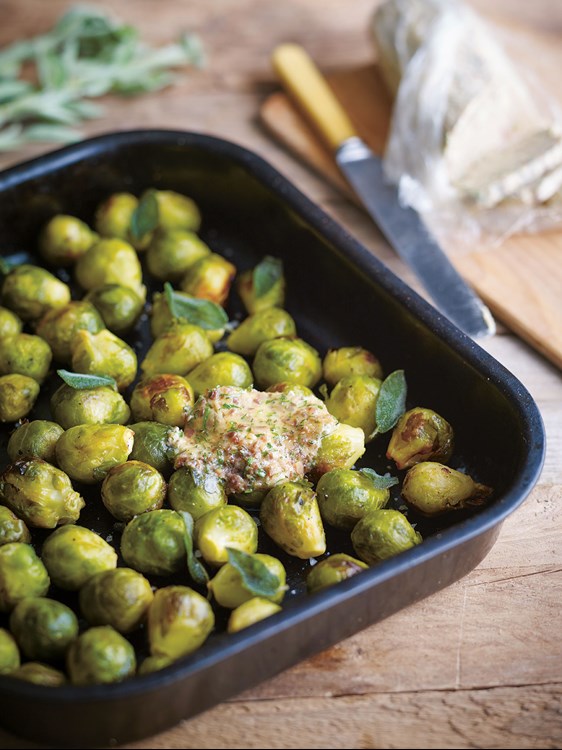 Ingredients (serves 4 as a side)
500g Brussels sprouts, trimmed & cut in half
Olive oil, to roast
125g salted butter, at room temperature
100g cooked & peeled chestnuts (or use precooked), finely chopped
8 sage leaves, finely chopped
Method
Heat the oven to 190°C/Gas 5. Put the sprouts in a baking dish and toss in just enough olive oil to coat. Season with salt and pepper, and roast for 20–30 minutes, until just tender, but still with some bite. Toss once during cooking. Meanwhile, put the butter in a large bowl and beat with a wooden spoon until very soft. Stir in the chestnuts and sage. Lay a piece of cling film on your work surface. Spoon the butter in a line down the middle. Fold the cling film over and twist both ends to form a taut sausage, then chill until needed. When the sprouts are roasted, toss with about six thin slices of the chestnut butter. Check the seasoning before serving.
For more delicious recipes from Riverford, click here