"100% Organic, Gluten Free, Refined Sugar Free
Citrussy and oh-so moist, this is the perfect tea time treat with a touch of zing. Adapted from Jamie Oliver's famous recipe to celebrate Organic September!"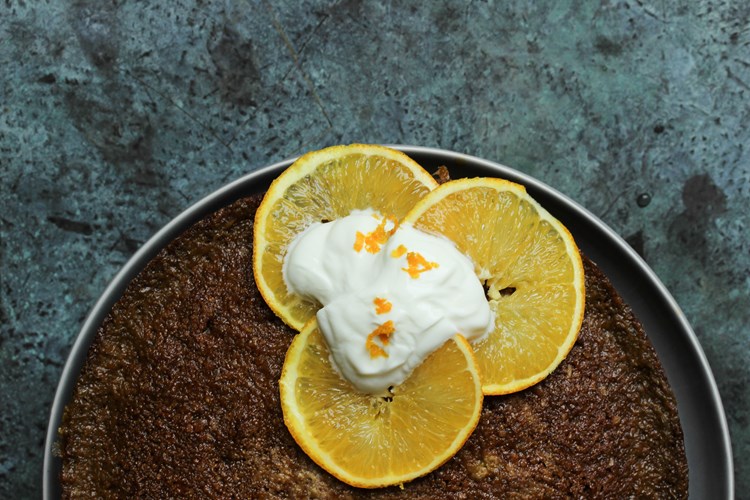 Ingredients
200g organic unsalted butter
200g organic coconut sugar
3 large free-range eggs
1 tsp organic vanilla essence
200g Alara Gluten-Free Scottish Oats
100g organic coarse polenta
2 organic oranges
1 tsp orange blossom water
1 tsp gluten-free baking powder
For Orange Drizzle
300ml Pip Organic Cold Pressed Orange Juice
1 tsp orange blossom water
100g organic coconut sugar
Method
Preheat the oven to 160◦C. Grease and line a 20cm springform tin.
Beat the butter and sugar in a large bowl until light and creamy. Beat in the eggs, one by one, then stir in the vanilla essence.
In a small bowl, combine the ground Alara Scottish Oats, polenta, orange zest, orange blossom water and baking powder, then stir this into the cake mix.
Pour the mixture into the tin and bake for 60 minutes, or until the surface is light brown and the cake is coming away from the tin.
Leave to cool for 10 minutes, then ever so carefully turn the cake out onto a plate.
To make the drizzle put all the ingredients in a saucepan. Simmer over a medium-low heat for about 10 minutes or until reduced and thickened slightly. Allow to cool.
Prick the cake all over with a fork, then brush generously with the drizzle. Delicious served with a dollop of yoghurt and extra drizzle. Voila!
Pip Organic, the award-winning organic juice & fruity treats company, was founded by husband and wife Patrick & Karen O'Flaherty, who with a true belief in working with nature began making 100% pure organic juices from a small stall in London's famous Borough Market. All Pip products are 100% organic, count towards your 5-a-day & contain absolutely NO added sugar, sweeteners, flavourings, additives, concentrates or anything artificial whatsoever! Find more here: piporganic.com