Fatty's Cucumber & Dill Gin Mojito
Prolong the end of summertime this September with this refreshing twist on the classic mojito, courtesy of Fatty's Organic Gin - beautifully light, crisp and refreshing.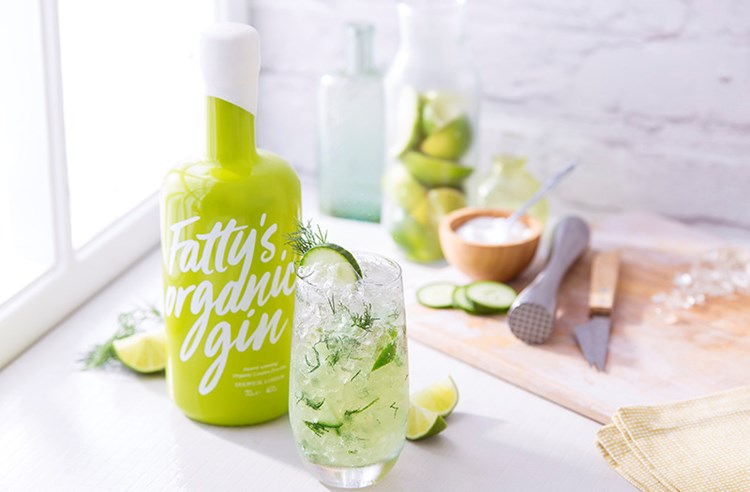 Ingredients
50ml of Fatty's Organic Gin
4 lime wedges
2 slices of cucumber
2 sprigs of fresh dill
1 teaspoon of sugar
Crushed ice
Soda water
Method
Add Fatty's Organic Gin, sugar, dill and lime wedges into a high ball glass and muddle. Dice one slice of cucumber, half fill the glass with crushed ice and add the diced cucumber. Stir well and top up with soda water.Garnish with a slice of cucumber and a sprig of fresh dill.