Making edible treats for friends and loved ones can make lovely sustainable and thoughtful Christmas gifts.
These Apricot and Nut tiffins from Crazy Jack are packed with festive flavours and would make a delicious christmas gifts, stacked in a gift bag and tied with ribbon.
Prep: 10 minutes Cook: 3-4 minutes Serves 12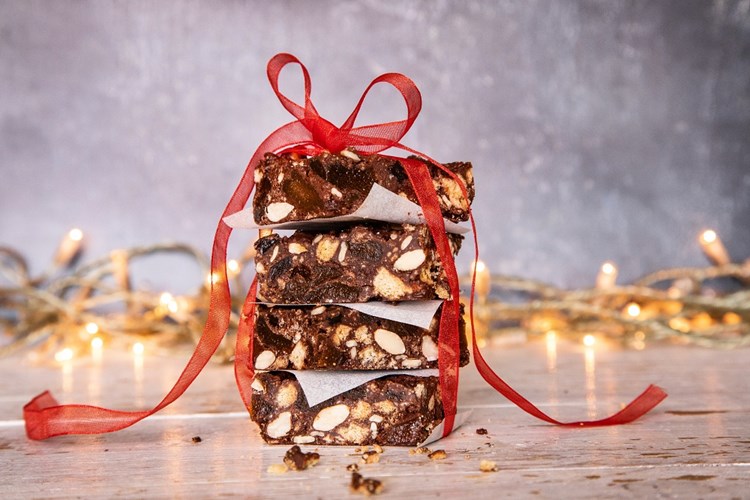 Ingredients
150g plain chocolate, broken into pieces
100g milk chocolate, broken into pieces
50g butter, diced
2 tbsp Crazy Jack Organic Agave Syrup
150g digestive biscuits
175g Crazy Jack Organic Soft Apricots, halved 50g
Crazy Jack Organic Raisins
50g Crazy Jack Organic Whole Almonds
2 tbsp Crazy Jack Organic Sunflower Seeds (20g)
Pinch sea salt flakes
Method
Line a 20cm square tin with baking parchment.
Place both chocolates, butter and agave syrup in a large bowl over a pan of simmering water until melted.
Crush the biscuits with your fingers keeping some larger pieces and mix into the chocolate with the dried fruits and nuts, seeds and salt.
Press into the tin and chill until set.
Cut into 12 squares.