Organic Poultry, Chickens & Eggs

Poultry & Eggs
More than just free-range 
Choosing organic poultry and eggs can help make a difference to the farmers, the animals and the environment.
Organic chickens, turkeys and other poultry birds are raised to organic standards, which not only means free-range, but a whole lot more. Organic standards cover not just the bird's housing, the amount of space they have and the way they are treated, but also what they are fed, how they are transported and eventually slaughtered. 
No system of farming has higher animal welfare standards. Organic means:
Truly free range birds with access to large outdoor ranges
Higher standards of animal welfare
Smaller flocks sizes
A GM free diet.
No routine use of antibiotics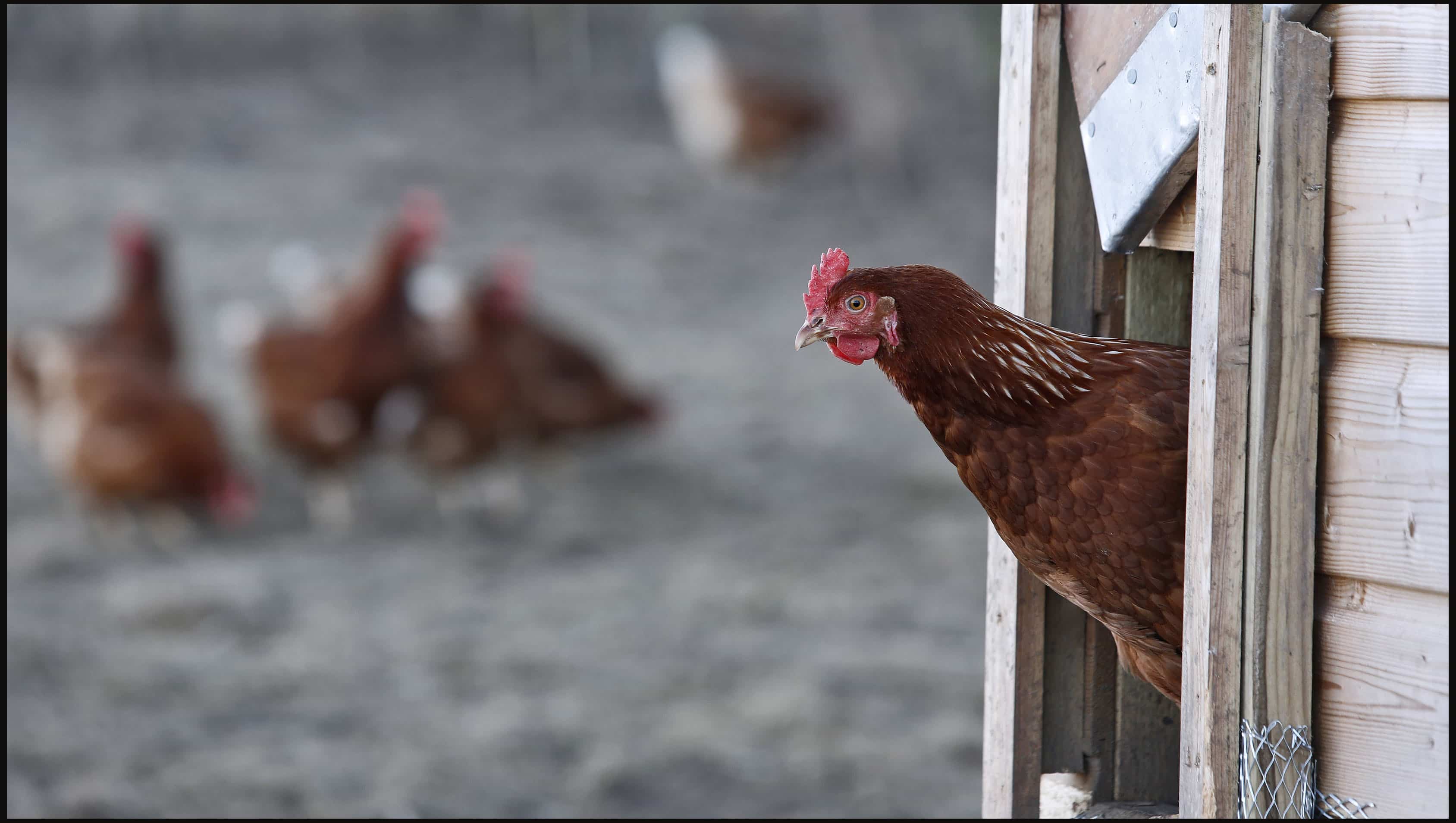 Living conditions
Organic farmers provide the animals with extremely high standards of living. Under Soil Association standards organic laying hens, chickens, turkeys and other poultry live in smaller flocks, have more space in their houses and have better access to larger outdoor ranges than non-organic or even free-range chickens.
The maximum flock size allowed under Soil Association organic standards is no more than 2,000 laying hens or 1,000 chickens and other poultry reared for meat. To put this in perspective, intensively-reared meat birds are commonly housed in groups of up to 30,000 in a shed!
Having fewer birds encourages better outdoor range use and makes it easier to manage bird welfare on an individual level, which helps to ensure the birds are kept to the highest standards of welfare.
Organic poultry must have continuous and easy daytime access to an outdoor range covered with suitable vegetation, except in adverse weather conditions. Access to the outdoors gives the birds plenty of opportunities to perform their natural behaviours such as walking, running, scratching, dust-bathing and foraging for seeds and insects.
Outdoor ranges must be regularly rested from poultry to allow vegetation to recover and prevent the build-up of parasites and nitrogen.
Higher welfare standards mean happier birds
While intensively reared meat chickens live for around 42 days in cramped and stressful conditions, organic chickens live significantly longer lives than even free-range chickens. Because intensively reared chickens grow too fast, many suffer from painful lameness due to abnormal skeletal development. Organic farmers use slower-growing strains which are typically not slaughtered until around 81 days.
Beak tipping which is routinely performed on laying hens in the UK, (including EU organic systems), is prohibited under Soil Association standards.
Beak trimming is a mutilation that can be painful, stressful and also prevents the hens from expressing their natural behaviour by foraging.
We believe feather pecking can be solved by providing hens with a stimulating environment which allows birds to satisfy their natural behavioural needs.
Organic birds are given plenty of opportunities to express their natural behaviours such as:
foraging,
ground scratching, and
dust-bathing.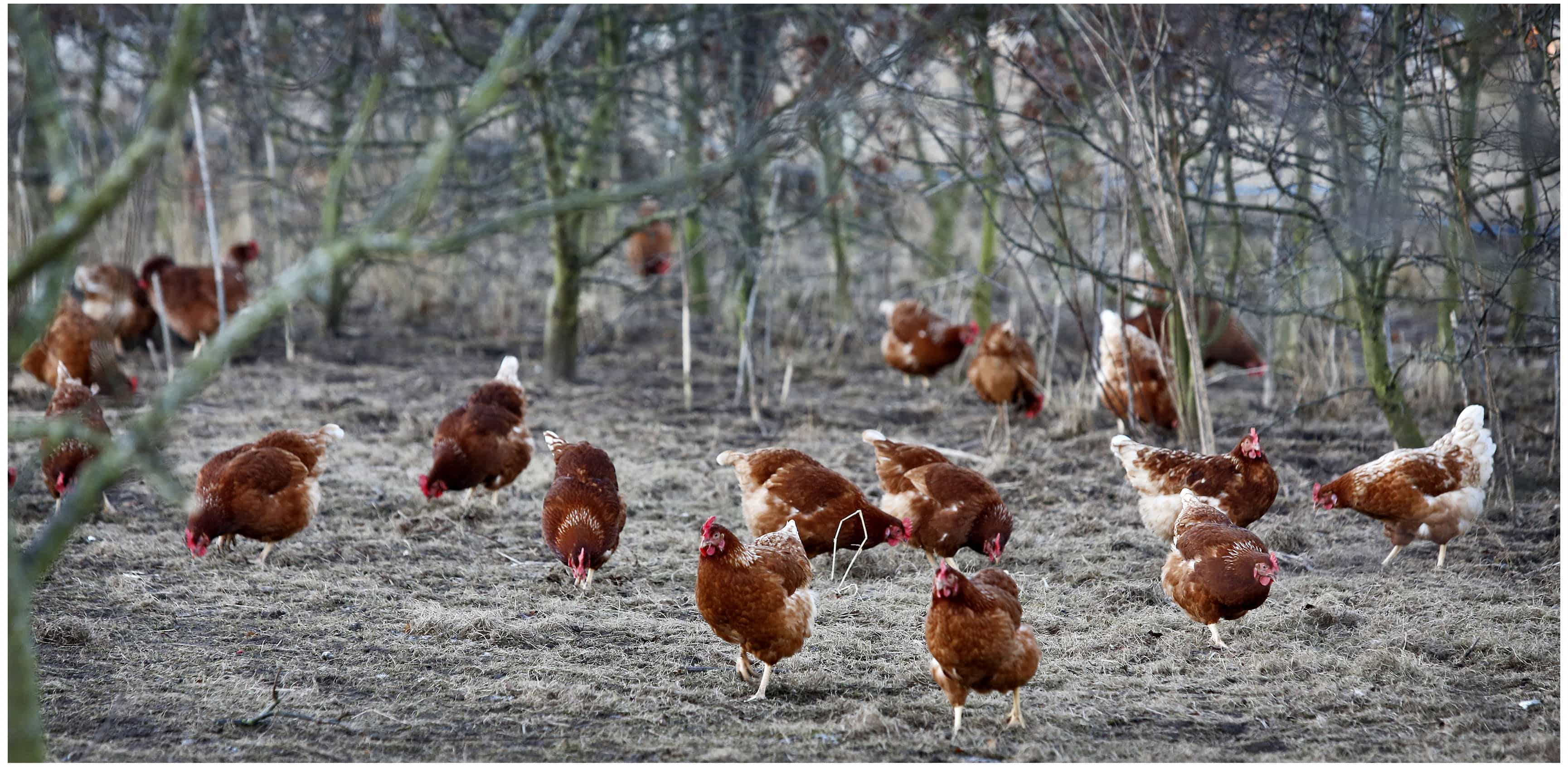 Working with nature
Organic producers typically use slower growing meat chicken & turkey breeds that are more robust than intensive breeds. Intensive breeds have been selected for faster growth which leads to painful leg disorders and heart failure.
No routine use of antibiotics
The way we use antibiotics in intensive farming is undermining their ability to help treat infection and disease. The routine, preventative use of antibiotics is banned in organic standards. 
This means animals cannot be given antibiotics as a preventative measure to stop them getting ill and instead they can only be used to treat animals if they do get ill. Because of the lower stocking densities and higher standards of animal welfare – organic animals need antibiotics far less frequently than their non-organic counterparts.
Become A Member

Join the community of thousands fighting to transform food and farming - we must act now to protect our health, our natural world, and our climate

Join Us