Better for the Planet
Why is organic better for the planet?

Organic works with nature, not against it.
Intensive agriculture causes soil erosion, chemical run-off into water systems and can mean some weeds and insects become resistant to herbicides and pesticides.
Organic farming on the other hand doesn't rely on synthetic or petroleum-based pesticides or fertilizers. It significantly reduces water and soil contamination. Wildlife can thrive.
Don't you think organic is a breath of fresh air?
Combating climate change
Our food and farming system is responsible for around one-third of all greenhouse gas emissions.
If half of all farming in the European Union converted to organic by 2030, we could cut almost a quarter (23%) of the EU's greenhouse gas emissions simply by increased soil carbon sequestration and reduced use of mineral fertilisers. 
This is because healthy soils are a major store of carbon, containing three times as much carbon as the atmosphere and five times as much as forests!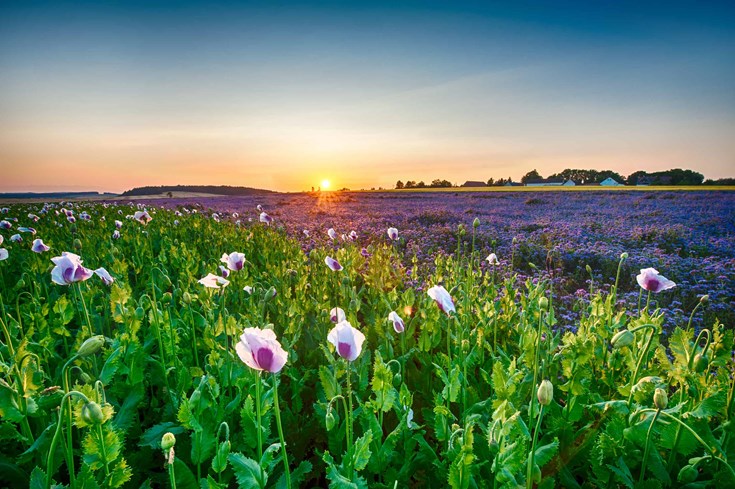 Combating climate change

Organic farming helps creates a healthy living soil that is more resistant to drought, floods and consequently the impacts of climate change. Organic farmers select crop varieties with natural resistance to particular pests and diseases to reduce disease problems and the need to use chemicals. Crop rotations helps break cycles of pests and disease and builds fertility in the soil.
Protecting our soil

Soil is a non-renewable resource; its preservation is essential for food security and our sustainable future. Organic production enhances soil life, natural soil fertility and water quality. Organic farmers rely on developing a healthy, fertile soil and growing a mixture of crops.
What can I do to help?

Together we can increase the amount of land in the UK that is used for farming organically. Look for the logo and choose organic and you'll be helping to support the farmers and producers who work hard to grow our food and look after our land for generations to come.

Find out where to buy here.
What will our children eat, in the future? What kind of planet will they inherit? I vote with every mouthful of organic food I eat that they'll have the choice we enjoy.

Tom Herbert

The Fabulous Baker Brothers