Mob Grazing Scotland
Pioneering farmer-led research into mob grazing in Scotland - starting Autumn 2018
There is very little robust research into the benefits of mob grazing in the UK, and hardly any in Scotland. Does it really work? And how can we prove it?
We've got a small group together of 15 or so farmers, land managers and crofters who are interested in its potential to build soil carbon, improve animal health, reduce the costs of straw and winter feed and increase biodiversity. They are either already practising mob grazing or about to start.
What is mob grazing anyway? We talked to expert Tom Chapman here and Clem, who is running this field lab, is talking about it on BBC Radio's CrowdScience here.
Watch Clem's film about mob grazing in Scotland: Tall Grass Grazing
As a field lab, the group will work together to decide what questions need to be answered and what measurements to gather.  We will get relevant researchers on board, help with data collection methods, co-ordinate the meetings and share the results.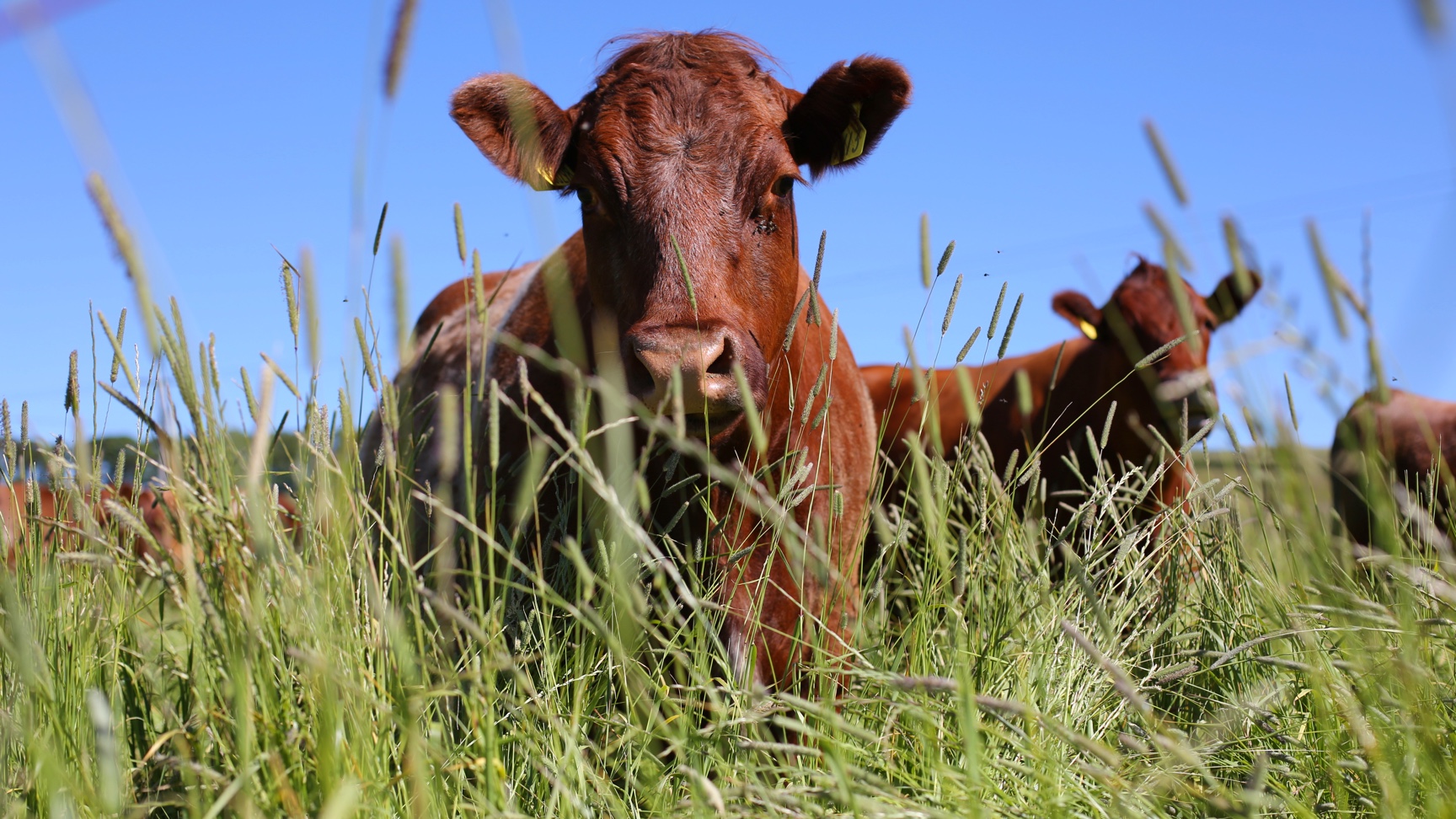 Find out what happened at the group's first meeting and view resources from it here  
The group is now full for membership but you can follow their progress on this page and through the Mob Grazing Scotland Facebook group here. If you're not on Facebook and would prefer to receive mob grazing updates by email please let Clem know csandison@soilassociation.org / 0131 666 2474.
We'll hold annual information-sharing events open to all farmers and look out for our forthcoming film about mob grazing in Scotland!
What is a Field Lab?
Field Labs are led by farmers, with input from experts and support from the Soil Association.  Field Labs can last between one and two years and aim to find low input solutions to practical challenges faced on the ground and in the field, e.g. how to extend the grazing season, or how to improve soil health.
Participants will meet up around four times per year (on-farm) to be able to follow the progress of results. We'll also share the findings through public events, films, reports and social media. 
In this section...
Holistic Management talk in Fife Feb 12
Introduction to Holistic Management by farmer Tony McQuail
Find out more