First Mob Grazing meeting Oct 4 2018

First Mob Grazing meeting Oct 4 2018
Our first meeting was at Comielaw Farm on the Balcaskie Estate in Fife on October 4 2018,  where the farm team are in their second year of experimenting with mob grazing.
The group are excited to be developing and implementing new grazing plans, and will be working together to share learning and practical solutions as the Field Lab develops. Soil Association Scotland's Clem Sandison led a lively discussion on the group aims. English beef farmer and long-term Holistic Management practitioner Rob Havard gave a presentation, which you can read here or watch the video:
Then the group saw mob grazing in action as stockman Ally Marshall moved the electric fence and the cows surged onto the fresh clover and long grass and tucked in with gusto. See Ally moving the water trough here. Next steps will involve group members sharing their grazing plans, deciding on what measurements to take, and meeting up again in January or February 2019 to discuss winter stockpile and bale grazing.
Return to main Mob Grazing page
Picture gallery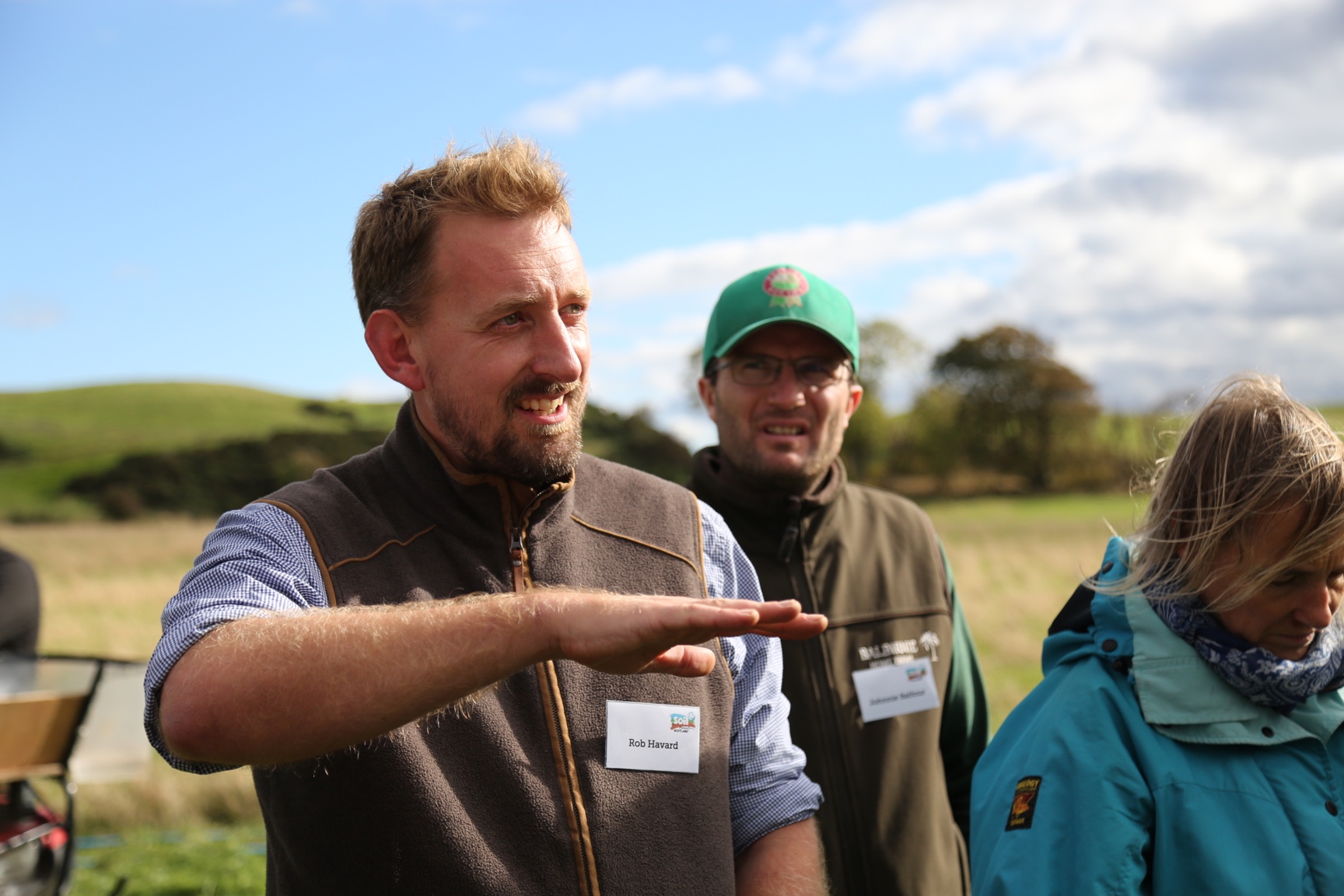 Picture: Holistic Grazing practitioner Rob Harvard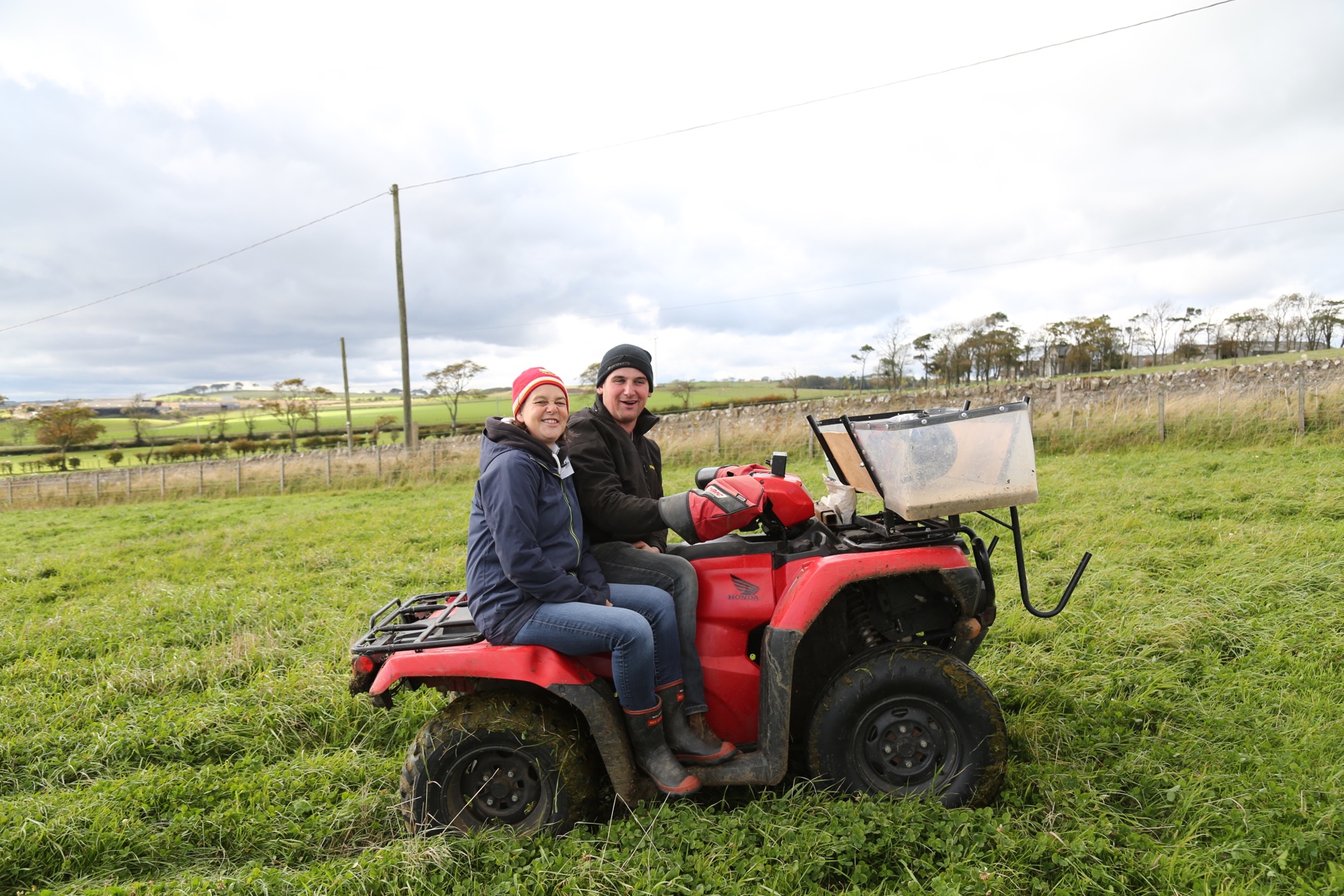 Picture: Farmer Andrea Walker and Balcaskie stock man Ally Marshall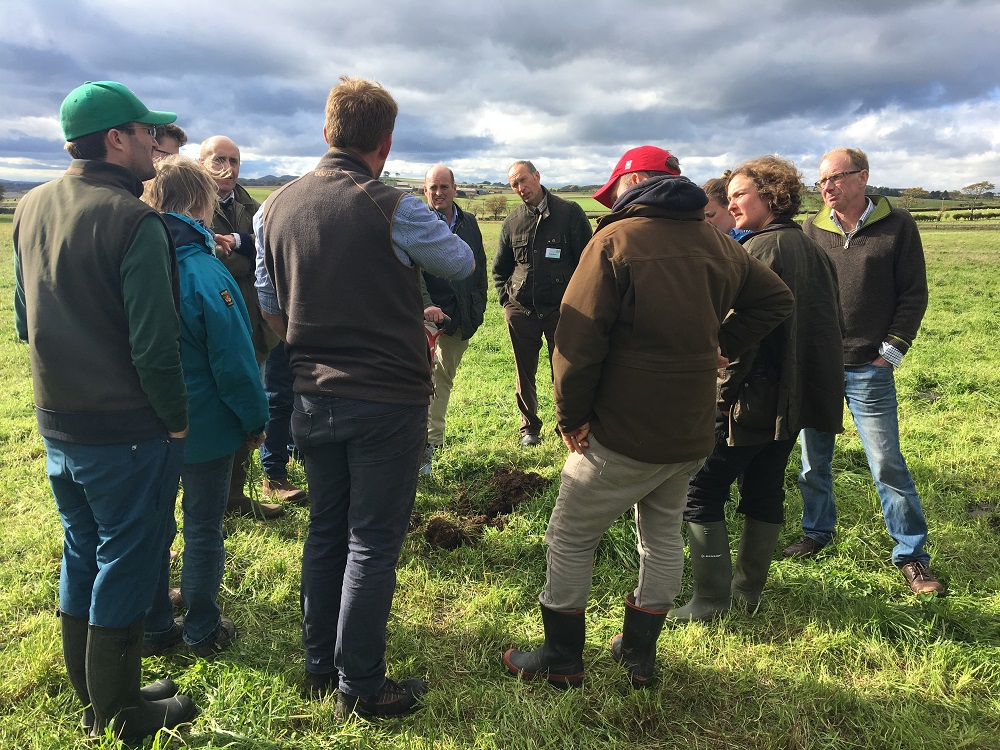 Picture: Serious standing round a hole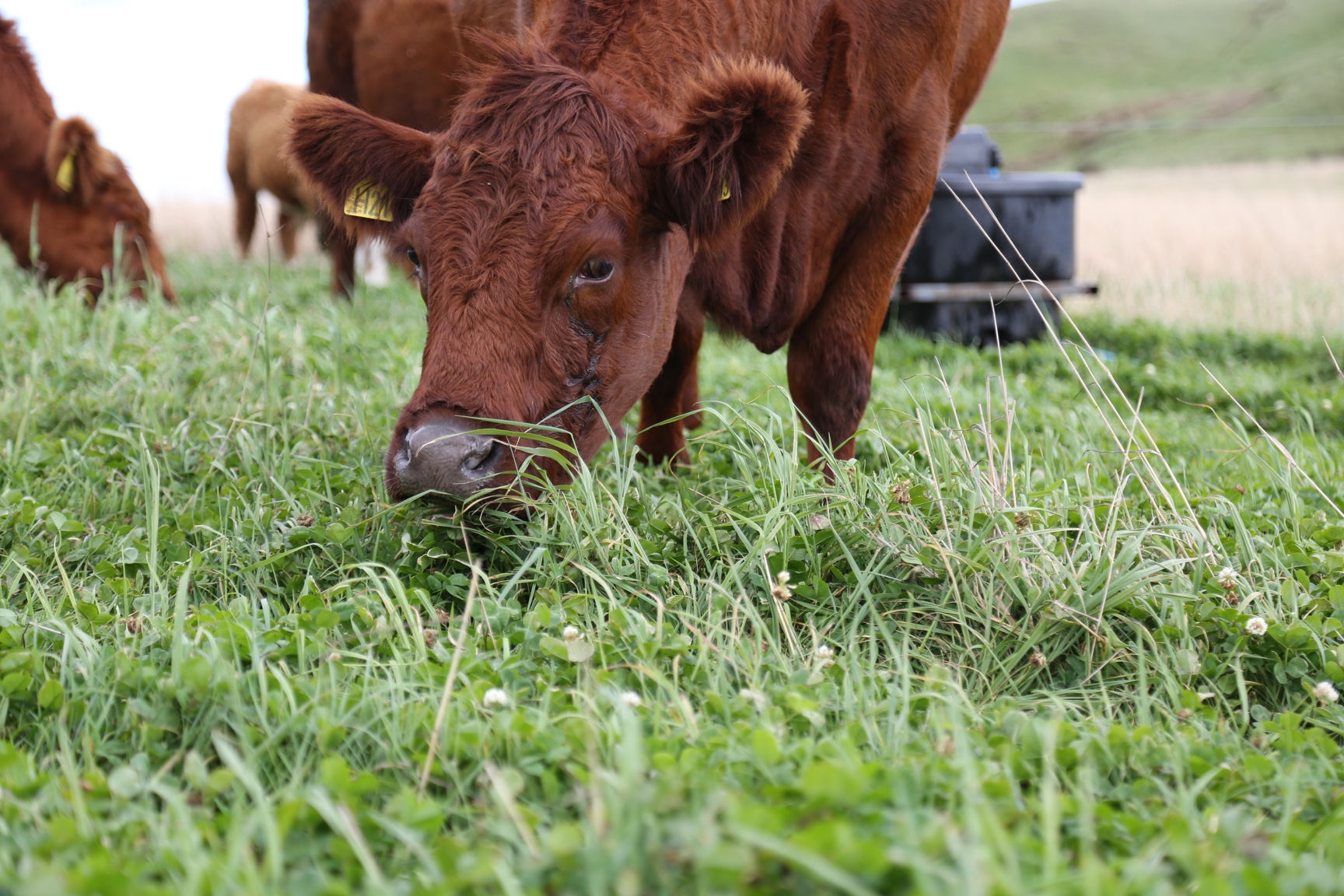 Picture: Happy coo tucking in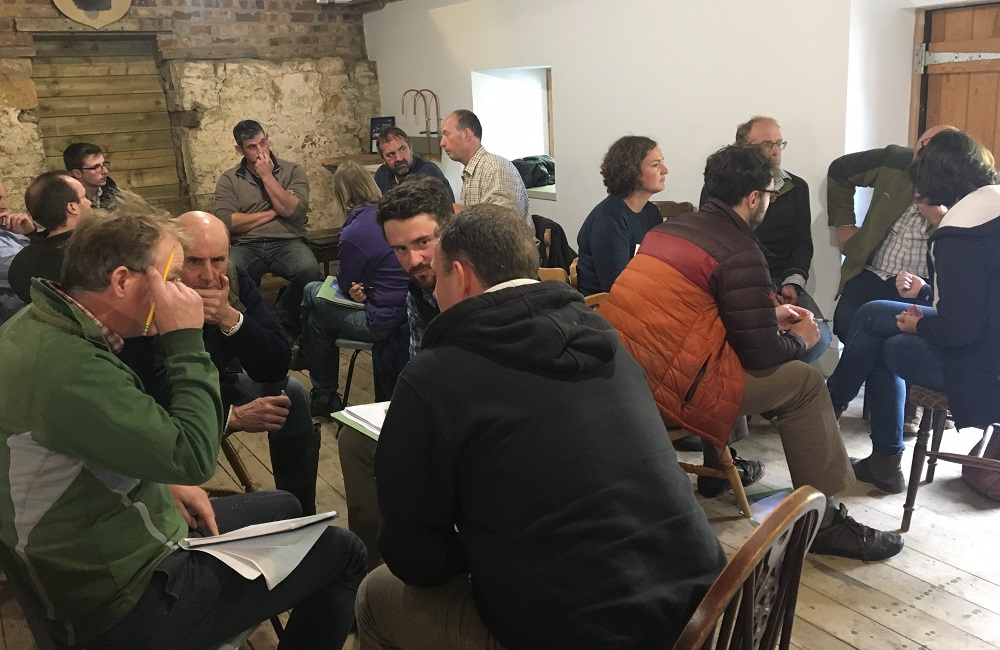 Picture: Group planning discussions
In this section...
Tony McQuail on Holistic Management