School Of Natural Skincare
School Of Natural Skincare

We're excited to welcome the School of Natural Skincare, our new silver level Business Circle Member.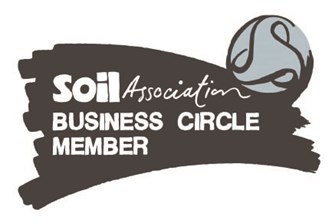 The School Of Natural Skincare is the world's premier online natural skincare school where you can learn from a team of experts and make your own luxurious, natural and organic skincare products. Whether you're a complete beginner, or looking to grow a natural skincare business, the School of Natural Skincare is the perfect place for you to start. 
Head to the School Of Natural Skincare's website and you'll receive a free natural skincare recipe book, access to advice, tips and information on all things skincare.
Accredited Online Courses
You can also enrol in a number of accredited online courses. You'll be taken step-by-step and learn how to design, formulate and create your own range of natural products. There are a variety of different diplomas available, as well as an advanced certificate in high performance serum formulation. You can choose from complete beginner to advanced courses, or three different business courses depending on your needs. 
Why is organic skincare important?
Organic means working with nature, not against it. When using organic skincare, you can be sure that it's been created without the use of any nasty chemicals and instead all ingredients are organic and natural where possible and are best for you and the planet. 
Find Out More
And visit: https://www.schoolofnaturalskincare.com/

Enrol Now
Supporting and collaborating with the Soil Association means a lot to us at the School of Natural Skincare. We see our business as a force for good in the world; good for people, for plants, for animals, for the environment and for the planet. We are working to protect and nurture our planet and promote a way of life that lives in harmony with, rather than against, it. That makes our partnership with the Soil Association all the more meaningful and exciting.

Gareth and Gail

Directors of School of Natural Skincare