Pukka
We've partnered with Pukka Herbs as part of a joint commitment to 1% for the Planet, a global network of businesses and not-for-profits, working together for a happier, healthier planet.
On a mission to change the world, one cup of organic tea at a time, as well as raising funds for the Soil Association's vital policy & campaigning work, the partnership aims to bring to life our shared organic values.
This summer, Pukka and the Soil Association want to celebrate the power of nature in our everyday lives – from helping farmers to keep pests in check and in harmony with nature, to ensuring all of our gardens are beautiful, safe havens for pollinators. Watch this space to keep abreast of how you can join Pukka and the Soil Association in celebrating the beautiful power of nature with our #BeeOrganic campaign.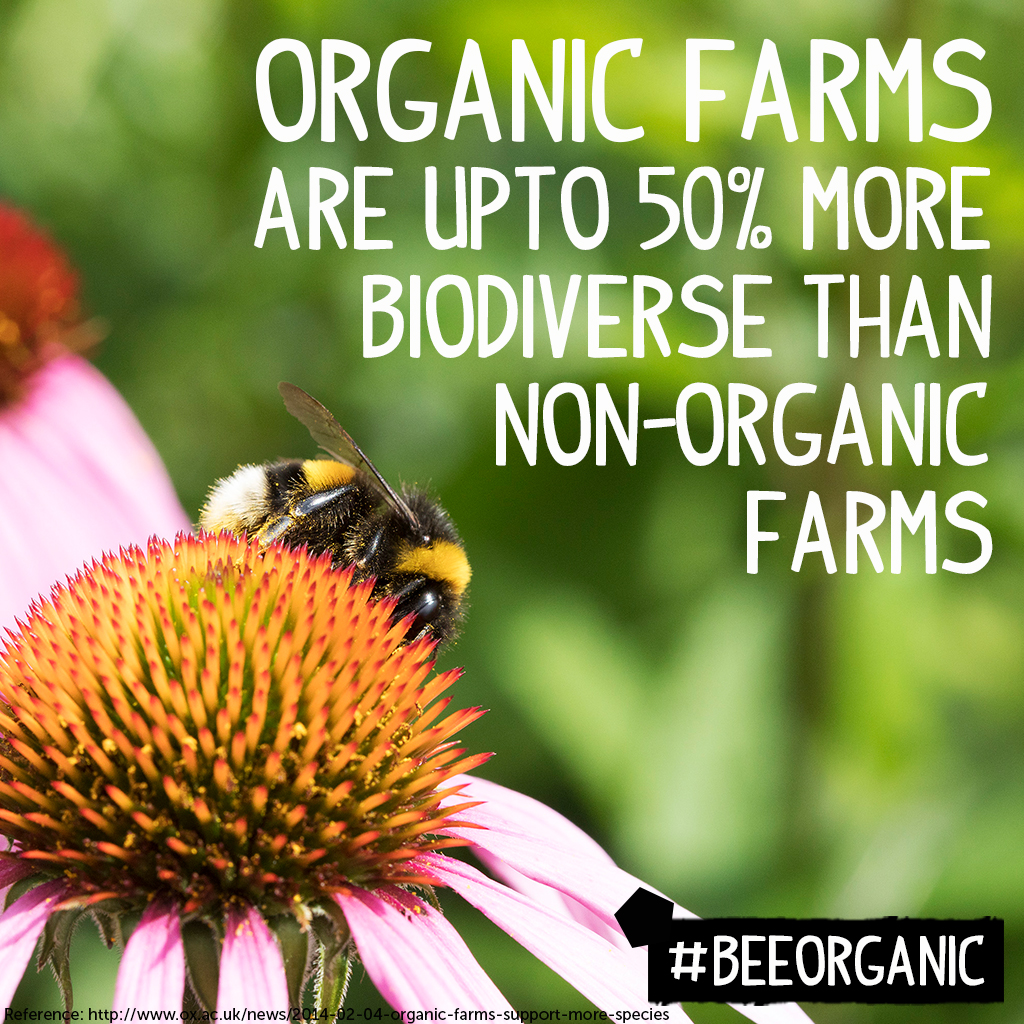 'Pukka has always championed organic from our very first cup of tea. So it feels a perfect fit to find deeper ways to link with the vital work of the Soil Association. Together we hope to inspire more people to be aware of the wonders of the natural world and our place in it. '  –Fox, Pukka Herbs
Additionally, Pukka have teamed up with Do Nation and Soil Association's Food for Life programme to ask people to consider the environmental impact of boiling too much water in their kettles. With 165 million cups of tea being made each day here in the UK, and 2/3rds of people admitting they boil too much, it's about time we all pledged our support!
To incentivise people to record and share their pledges, Pukka have teamed up with our Food for Life team to introduce a novel form of 'match funding' – if 3000 people make the Tea Time pledge, Pukka will support us to get families gardening together this summer. Summer growing kits and guides (along with a tea-time treat!) will help families discover their green fingers and enjoy growing herbs together; whether in a garden, on a balcony or even a windowsill.
For further information about our policy and campaigning work please click here. If your business would like to find out more about joining Pukka and the Soil Association in the 1% for the Planet network, please get in touch with the Corporate Partnerships team.