Growing Lavender
Lavender can liven up any garden with i
t's 

bright

 

flowers and 

aromatic

 

smell.

Although technically a shrub, lavender is right at home in the herb garden.  

With it's heady scent and purple flowers it's the perfect plant to attract bees and butterflies into your garden, while also giving your nose a treat!
How to grow lavender
One of the main reasons it's such a fan favourite is that, once it's established, lavender will pretty much look after itself.
It's a Mediterranean plant that enjoys sunny, warm corners of the garden and needs a free-draining, loamy soil to be completely happy. Lavender does particularly well along the borders of flowerbeds, and on ornamental walls.
The Royal Horticultural Society have a complete lavender growing guide if you'd like more information on how to create your own lavender patch.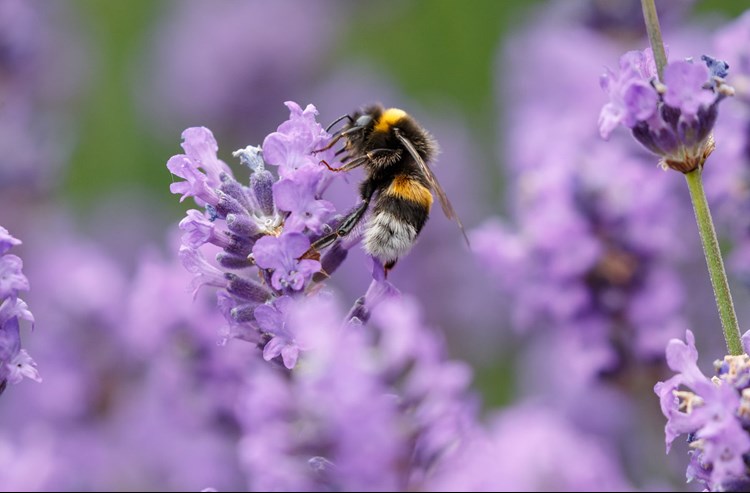 Uses of lavender
Throughout history lavender has been thought to soothe, calm and relax us.
Putting lavender flowers in a little bag under your pillow is said to aid a peaceful night's sleep, and adding them to a warm bath will release the plant's essential oils to create a relaxing atmosphere in the tub.
The plant has anti-bacterial properties too so will soothe and help heal cuts, burns and stings. These medicinal properties make it a great addition to skincare products - why not give some of them a try? Or make some of your own, like these winter wellbeing hacks.
Lavender is also an unexpected culinary hero. It makes a great addition to sweet biscuits and other baked treats. Top tip: The subtle floral flavour is excellent when combined with tangy lemon. 
So, what're you waiting for? Get yourself down to your local garden centre and get yourself some lavender.

  In association with Pukka Herbs  
Inspired to do more?
We're saving the Earth from the ground up. And you can help!
Find out more