The Nation's Favourite Organic Product
The Nation's Favourite Organic Food &  Drink Award

Producing certified organic food and drink takes a lot of care and hard work - our public-voting Nation's Favourite award shines a light on some amazing organic businesses, and causes a stir for the organic movement too.
This year's award saw thousands of nominations, for some incredible organic brands - but there could only be one winner! Thanks to all that voted, the Nation's Favourite Organic Products 2021 is:
Zaytoun – Organic Extra Virgin Olive Oil
Zaytoun began in 2004 as a community interest company, providing support to reams of olive growers in Palestine. Springing from a love of good food, the company was initially funded by hundreds of olive oil enthusiasts who gave advance payments for delicious, ethical and organic olive oil.
These days, Zaytoun pride themselves on building real, living connections between countless Palestinian olive growers and the foodies who know and love their oil.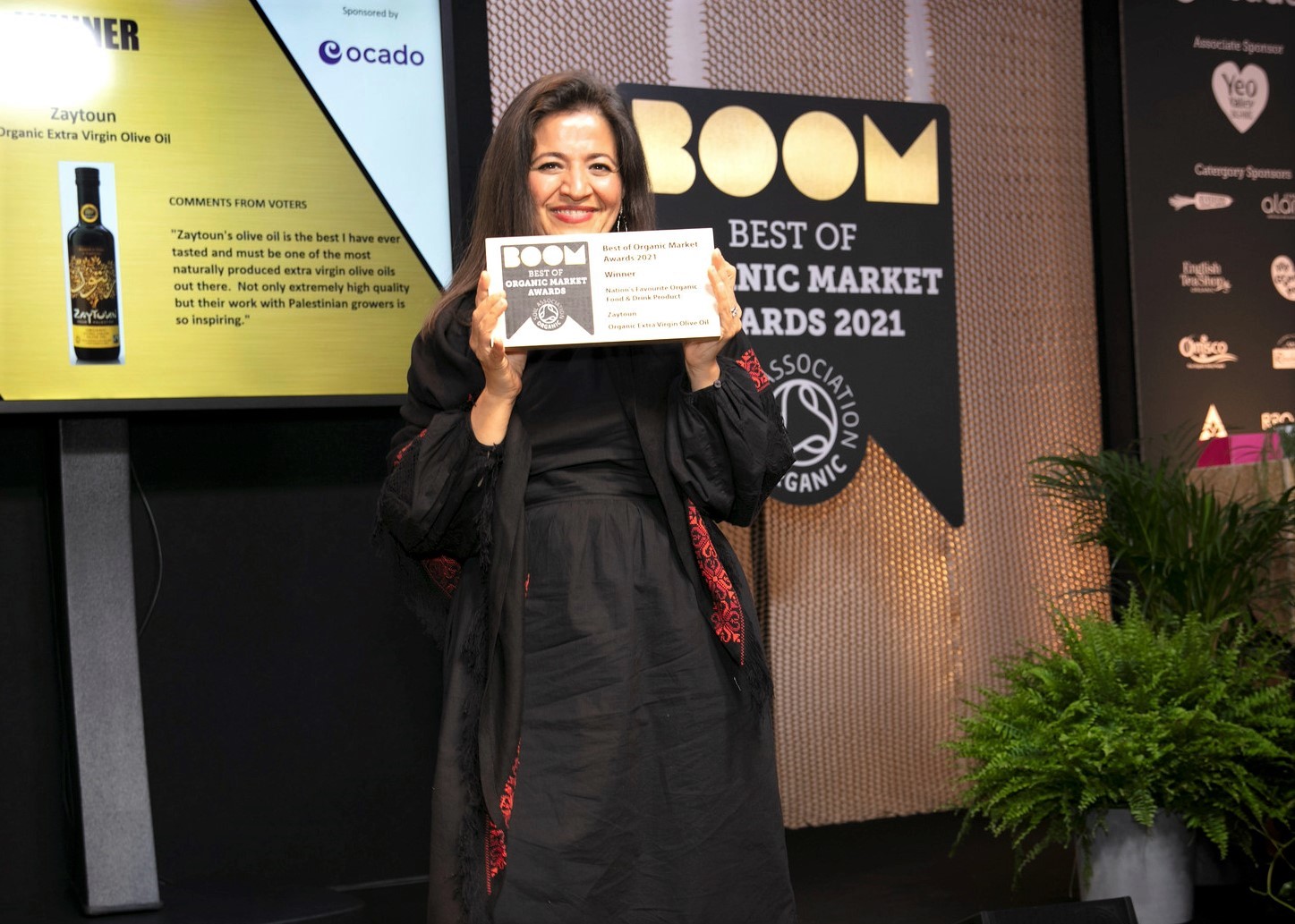 The organic oil itself is produced from rain-fed and hand-picked olives that have been pressed on the day they were picked, by farmers whose ancestors have tended their trees by hand for generations. It's certified organic, ethically sourced, and grown with wisdom. As well as being organic, this oil was the world's first olive oil to be awarded the Fairtrade mark, paving the way for olive growers around the world.
Here's what voters had to say about Zaytoun:
"Warm and spicy flavours – perfect to dip bread or drizzle over salads"
"Grown in Palestine to the highest organic standards in the most difficult of circumstances"
"I love it's peppery taste – and it is a symbol of hope for Palestine"
"Life-giving, ethical and delicious"
"Zaytoun supports some of the world's most determined and resilient farmers"
"It's superb quality, good value – most of all it upholds ancient and sustainable farming practices in Palestine and supports the farmers"
"Dip the simplest piece of bread I Zaytoun oil and your tastebuds will come alive! The fruitiness, the hint of pepper, the lightness of this oil has no equal!"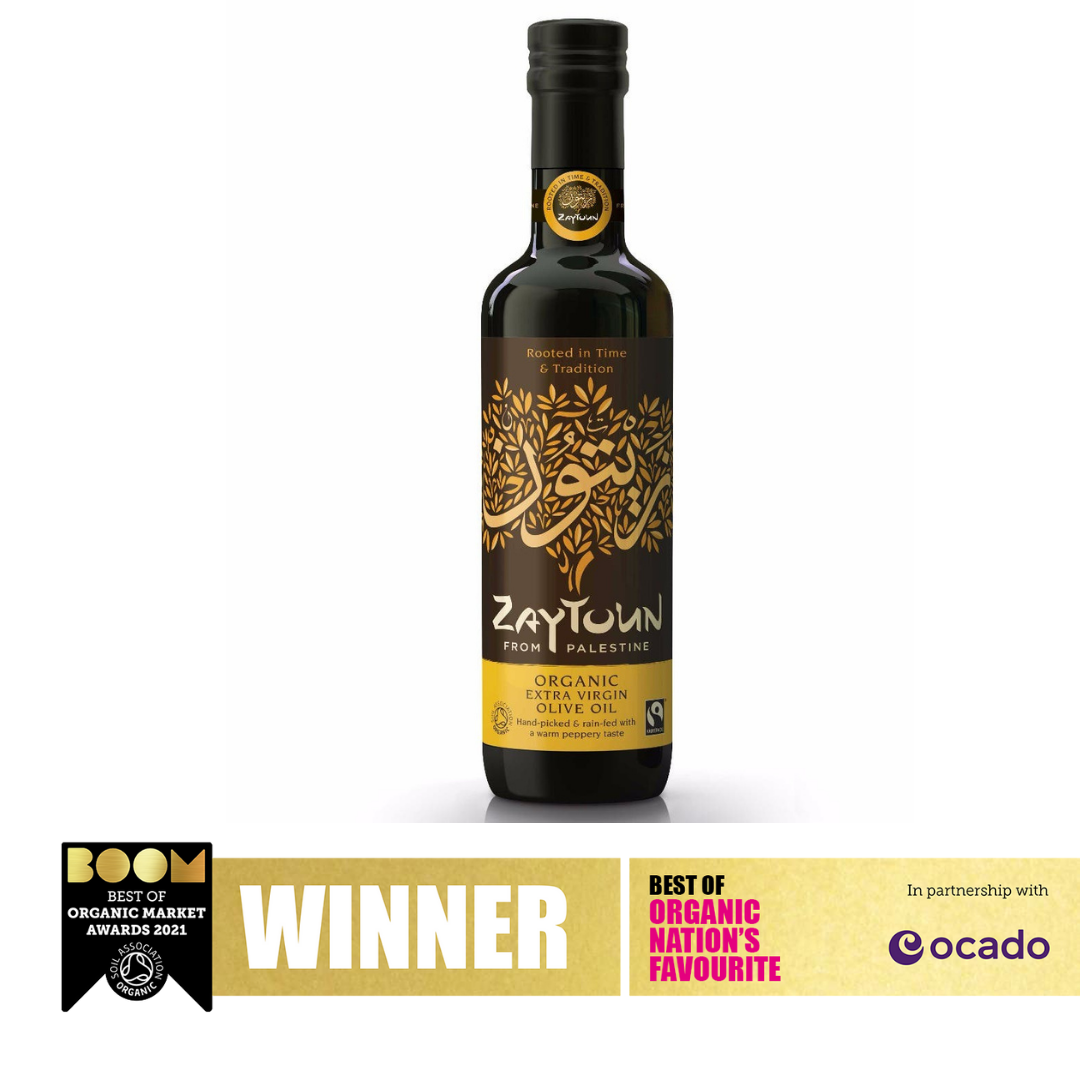 The other shortlisted products for the Nation's Favourite were:
Aspall – Raw Organic Apple Cyder Vinegar
Booja Booja – Hazelnut Crunch Chocolate Truffles
Island Bakery – Lemon Melts
Mr Prempy's – Tiramisu Vegan Dessert Pot
Nourish – Organic Cacao Coconut Macaroons
Riverford Organic Farmers – Seasonal Organic Veg Box
Seed and Bean – Mandarin and Ginger Dark Chocolate
The Real Olive Company – Organic La Verde Olives, Wild Garlic & Basil
Yeo Valley – Organic Natural Yoghurt
For those who voted and made nominations - read the full competition terms and conditions for the organic prize draw.
In this section...
Related
Related