Jonathan Smith of Scilly Organics

Jonathan Smith of Scilly Organics
Meet Jonathan Smith of Scilly Organics
At the age of 29, Jonathan had already been running his smallholding on the Isles of Scilly for three years. While studying horticulture at Reading University, he did work placements at Riverford Organic Farm in Devon and at the Soil Association. This convinced him the future was organic, and when the opportunity arose to take on a 2.5 acre smallholding back home, he couldn't resist.

Working alone, Jonathan supplies local cafés, restaurants, shops and his own roadside stall with fruit, veg, herbs and flowers. All his customers are locals or visitors to the islands.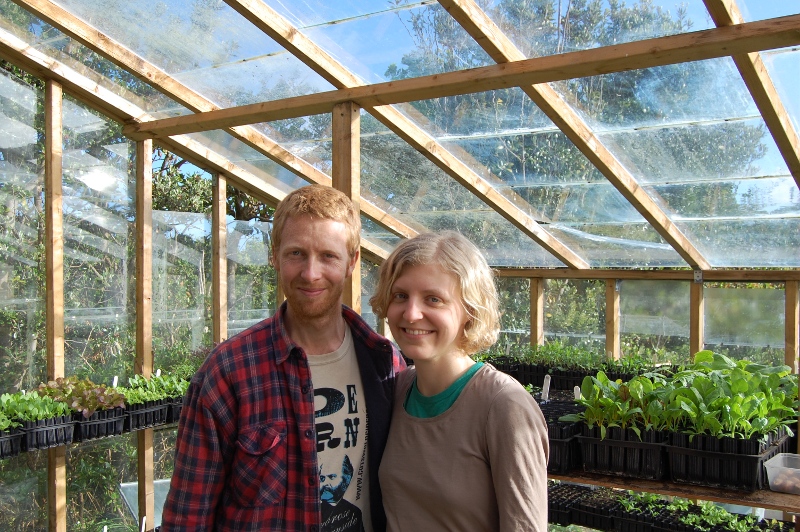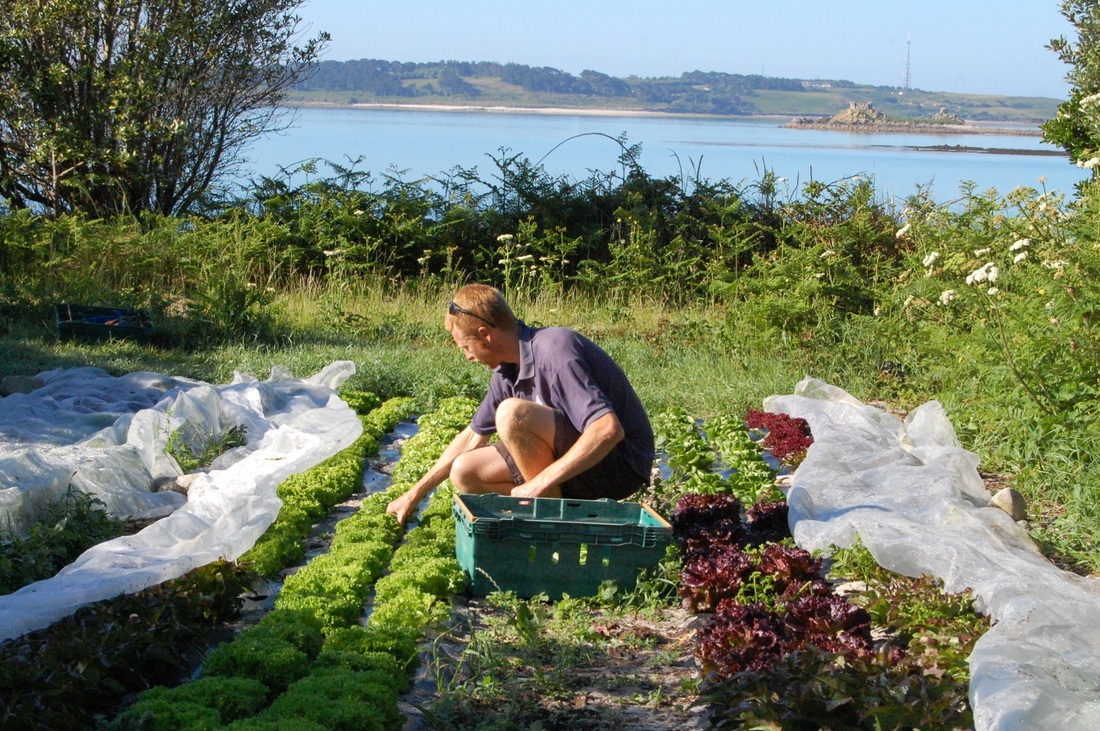 Many things in our life need to be more localised, and it must start with food. There are some fantastic examples of local food working, but it needs to become much more widespread to put the heart back into communities. Jonathan Smith
How did Scilly Organics get started?
At the age of five or six, I was asked what I wanted to do when I was older. Apparently I answered "I want to be a farmer!" Not coming from a farming family this was surprising, but I never lost sight of that desire. I began to get interested in where food came from and how it was produced. Before I left school, I decided organic horticulture was for me.

I studied horticulture which wasn't focused on organic, but I did two fantastic work placements. The first was at Riverford, and gave me a huge amount of practical experience.

The second was at the Soil Association in the Food and Farming department, working on horticultural technical issues. I got to work with and meet some great people there and it gave me a fantastic insight in to the organic movement.

Being an independent person, I decided I just had to set up my own business. I got an opportunity to take on some land on the Scilly Isles, which I have always loved and had family connections with. Although I was only 22 at the time, and the land was less than ideal, I decided I had to 'grab the bull by the horns' and go for it. The market opportunity was there and I haven't looked back since.
What does the Soil Association mean to you?
It's always been at the heart of organic food and farming and deserves a lot of credit for the work it has done in furthering the organic movement. With this leading role however comes responsibility, of which the most important aspect is certification. If it is to maintain integrity and trust, the Soil Association must ensure that the standards are set to the highest level possible.

The Soil Association has a lot of work to do to maintain standards, and pressures on the movement are very real, from many sources. But we need them to be there - upholding standards - if we are going to make progress. I feel the Soil Association is one of the most vibrant, energetic and forward thinking charities operating in the UK at the moment and wish to see them go from strength to strength.
What do you love most about what you do?
Working on my own, being outside and being completely in control of what I do. Producing good food really is a fundamentally important job in society.
How do you plan to progress in the future? What is your vision?
I need to continue improving  the health of my soil and the efficiency of my system. I always look for market opportunities and if it is right, grow steadily. I am not a fan of big business – I believe once you lose the personal element to a certain extent you lose control and integrity. You can never stop getting better at what you do.