Our friends at Organix shared some of their best recipes to help you and the whole family go organic.
These Crispy Green Beans are a great healthy side or starter - your children will love it.
"For little ones over 12 months, you can replace maple syrup with honey in the dip if you prefer. Be safe! Make sure you cut the beans in half or smaller bite-size pieces for little ones."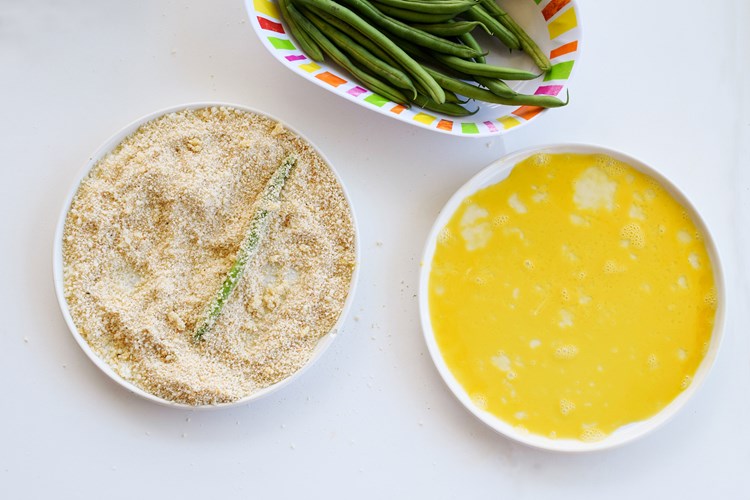 Ingredients – Serves 2
Crispy green beans
150g organic green beans (not too thin)
75g breadcrumbs (can be gluten free)
1 tsp garlic powder
4 tbsp organic parmesan cheese (or vegetarian parmesan-style cheese)
Pinch of ground black pepper to taste
1 egg
Spray or drizzle of olive oil
Maple mustard dip
100g creme fraiche
2-3 tsp Dijon mustard
1 tbsp maple syrup (or honey for children over 12 months)
½ tbsp lemon juice
2 tsp dried tarragon
1 small crushed garlic clove
Method
Preheat the oven to 200°C fan / 180°C /gas mark 6. Line a baking tray with parchment paper
Make the dip by mixing together the creme fraiche, mustard, maple syrup, lemon juice, tarragon and crushed garlic. Cover and put in the fridge
Trim green beans
In a shallow plate, mix together breadcrumbs, garlic powder, parmesan cheese and black pepper
Beat the eggs together in another shallow plate
Dip each green bean in the egg mixture then coat all over by dipping them in the breadcrumbs mixture
Place the coated green beans on the baking tray. Spray or drizzle some olive oil on top and bake for around 15-20 minutes until golden and crispy
Serve straight away with the dip on the side.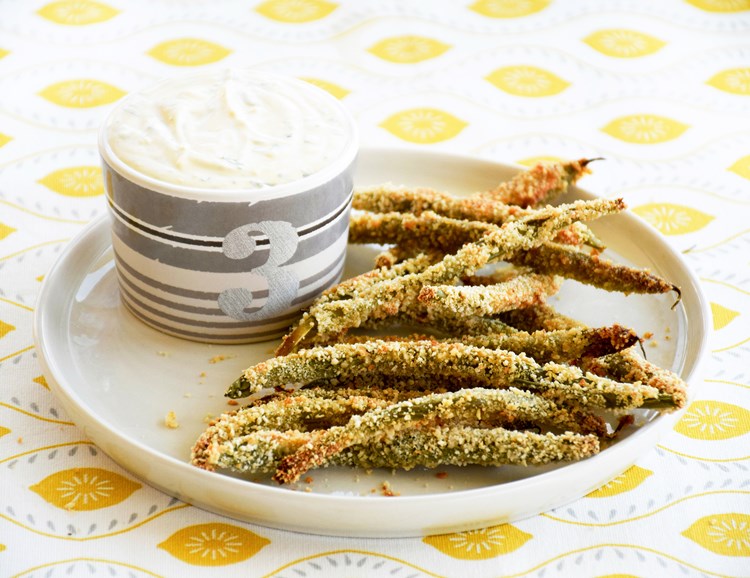 Find out more about Organix and their products here: organix.com