Cheesy Bacon Breakfast Scones
This tasty cheese and bacon scone recipe comes from the folks at Godminster Farm - it's perfect for a weekend brunch with friends.
Godminster is an award-winning organic dairy farm, making their amazing cheddar down in the heart of Somerset.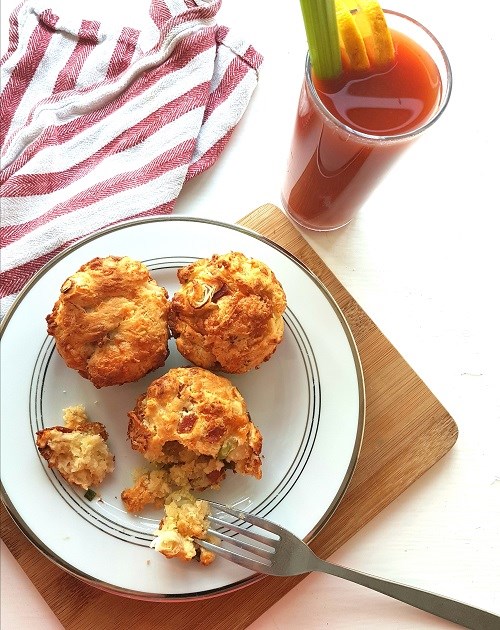 Ingredients:
200g Godminster Vintage Organic Cheddar, grated
100g butter
150ml milk
50ml vegetable oil
8 rashers of streaky bacon
270g self-raising flour
1/2 tsp baking powder
1 tsp sea salt
1 medium egg
2 spring onions, finely chopped

Method:

Preheat the oven to 200C/gas mark 8 and grease a muffin tin. Fry the bacon over a medium heat for 5-7 minutes before setting aside and allowing it to cool completely. Chop into small pieces and reserve.
Combine the flour, salt and baking powder in a bowl, and mix in the butter with your hands until the mixture takes on the texture of breadcrumbs.
In another bowl, whisk the egg, milk and oil before tipping it into the flour mixture.  Add the bacon, grated Godminster cheddar and spring onions, and then spoon into the muffin tin.
Bake in a pre-heated oven for 20 minutes or until the scones are golden brown. Serve immediately.