Inspired by organic ambassador Hugh Fearnley-Whittingstall, these easy, no-bake carrot cake bars come from the founder of Nutcessity nut butters, Mike Duckworth.
From the delicious Roasted Walnut Espresso to the warming Gingerbread Spiced Almond butter featured in this recipe, you can find Mike's butters in Bristol, Bath, Clevedon and Warwick.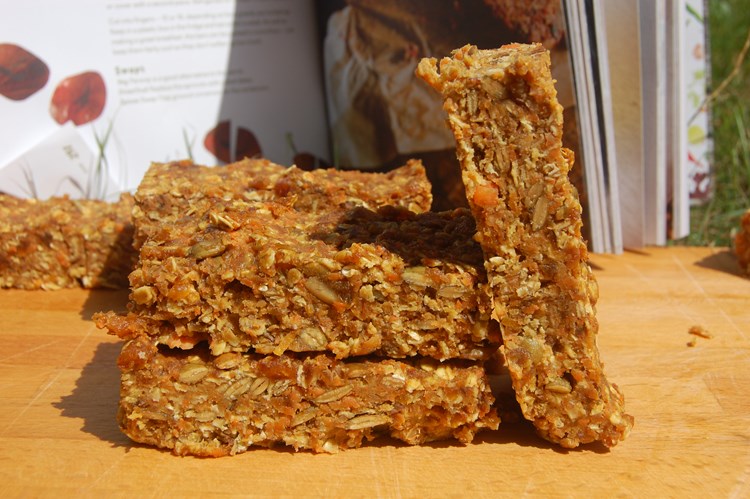 Ingredients
300g sliced carrots
200g dried apricots
150g porridge oats
100g pumpkin seeds
2 tablespoons coconut oil
1/2 tsp ground cardamom
Zest of 1 lemon + 1 orange
Method
1. In a 'S' blade blender, whizz the carrots & apricots together into very small chunks.
2. Add the cardamom, coconut oil, nut butter and zest, then blend again until combined.
3. Pour into a large bowl and mix in the oats & seeds.
4. Pour this into a brownie tray and leave to set in the fridge for 3+ hours. Cut into slices and enjoy!