Easy Lentil Curry for Kids
If you're looking to cook organic on a budget, this super-simple recipe from Mr Organic is a great way to pack nutrient-dense lentils into your children's diet.
It's quick to prepare, affordable and so simple to make too.
Aside from lentils and curry powder, all Mr Organic suggest is a quick stir-through of their veggie pasta sauces to pack a flavourful punch!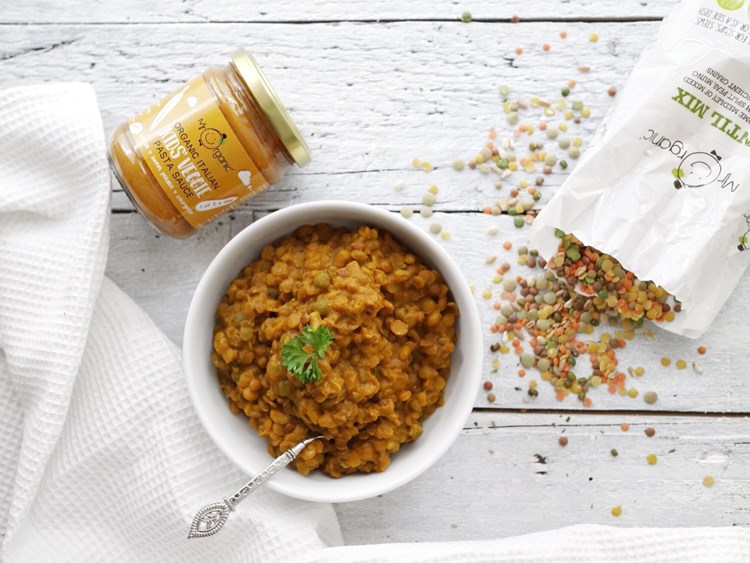 Ingredients:
100g lentil mix
1 jar Mr Organic Kids Veggie Pasta Sauce: Carrot, Sweet Potato, Courgette
1 tsp mild organic curry powder
150ml water
Method:
Place all ingredients in a pan over medium heat and stir well.
As soon as the liquid begins to bubble, reduce to medium heat and cover the pan.
Cook on low heat for about 30-35 minutes or until the lentils are soft. If the mix becomes too dry, add a little more water.