'Pasta A La Mamma' from Mr. Organic
If you're looking for a simple, delicious meal for a weeknight, look no further than this tasty lentil Bolognese recipe from the heart of Italy. 
It's been created by Andrea, the head chef at Mr Organic, and is based on the recipe his mama always used to make for him!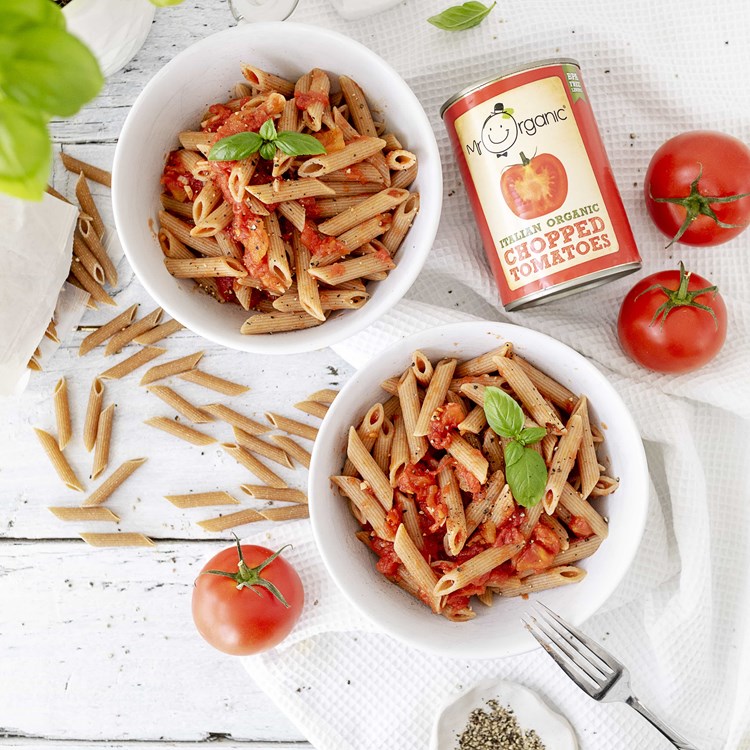 Ingredients
1 tin of Mr Organic lentils
1 jar of Mr Organic Healthier choice Bolognese sauce
250g Mr Organic Penne
1 + ½ cups of water
½ small onion finely chopped
1 courgette
½ cup frozen peas
Mr Organic Extra Virgin olive oil
Method
Preheat your oven to 200 degrees Celsius.
Heat a splash of Olive oil in a medium size pan and add the onion. Cook over medium heat until the onion becomes translucent.
Add the diced courgette and cover for 2 minutes on the stove, then add the peas, lentils and Bolognese Sauce and cook for 5 minutes. Add the 2 cups of water and stir the sauce well.
Add the uncooked Penne to an oven proof dish & cover with the Sauce until the pasta & sauce are well incorporated.
Place in the oven for about 20-25 minutes & you're done!