Looking for ways to reduce your food waste at Halloween? Take those pumpkin leftovers and turn them into a spooky spread for your morning toast!
This easy, four-ingredient marmalade for Riverford can be spread in place of the usual orange marmalade.
It also makes a good filling for a simple flan.
Try adding in minced fresh ginger, which is a lovely contrast to the sweetness of the marmalade.
The recipe makes about 1.75kg of marmalade to enjoy.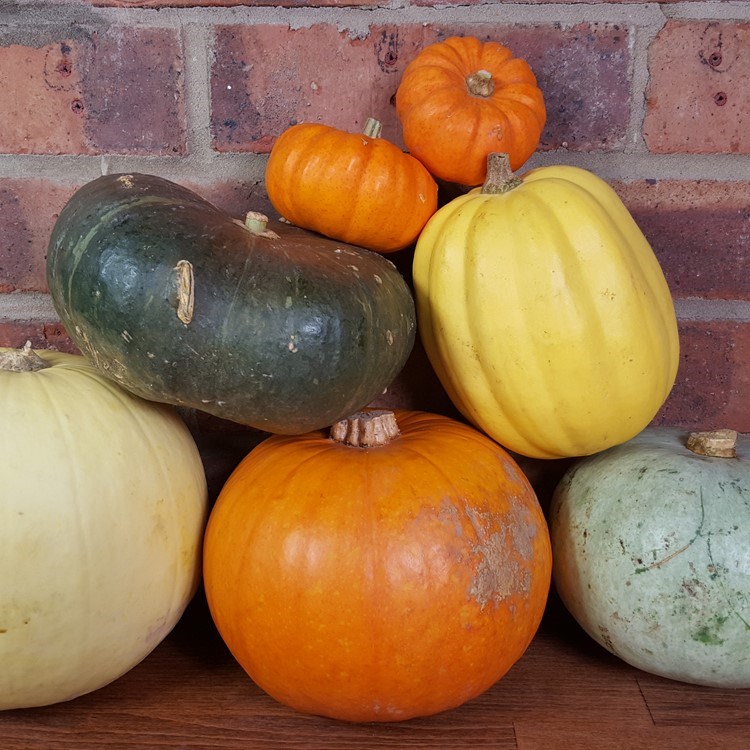 Ingredients:
1kg pumpkin or squash (weighed after removing skin and seeds)

1kg granulated sugar

2 oranges

250ml water
Method:
Cut the pumpkin or squash into small cubes. Mix with the sugar in a large bowl.
Slice the oranges thinly and cut the sliced roughly into quarters. Put in a separate bowl and cover with the water.
Leave both bowls to stand for 24 hours, stirring the pumpkin occasionally.
Put the oranges and water in a large saucepan and bring to the boil.
Add the pumpkin and sugar and bring gently to the boil, stirring to dissolve the sugar. Boil until the mixture is thick and syrupy - about 30 minutes.
Pour into sterilized jars and seal.
Keen to learn more planet-friendly, zero waste ways of cooking?