We can't think of a better seasonal side to enjoy over the Christmas period than this blue cheese sprout gratin recipe, from Riverford.
When you choose organic dairy products, you're opting for a farming system that raises truly-free range animals to the highest welfare standards.
Our small switches together this Christmas can really start to make a world of difference!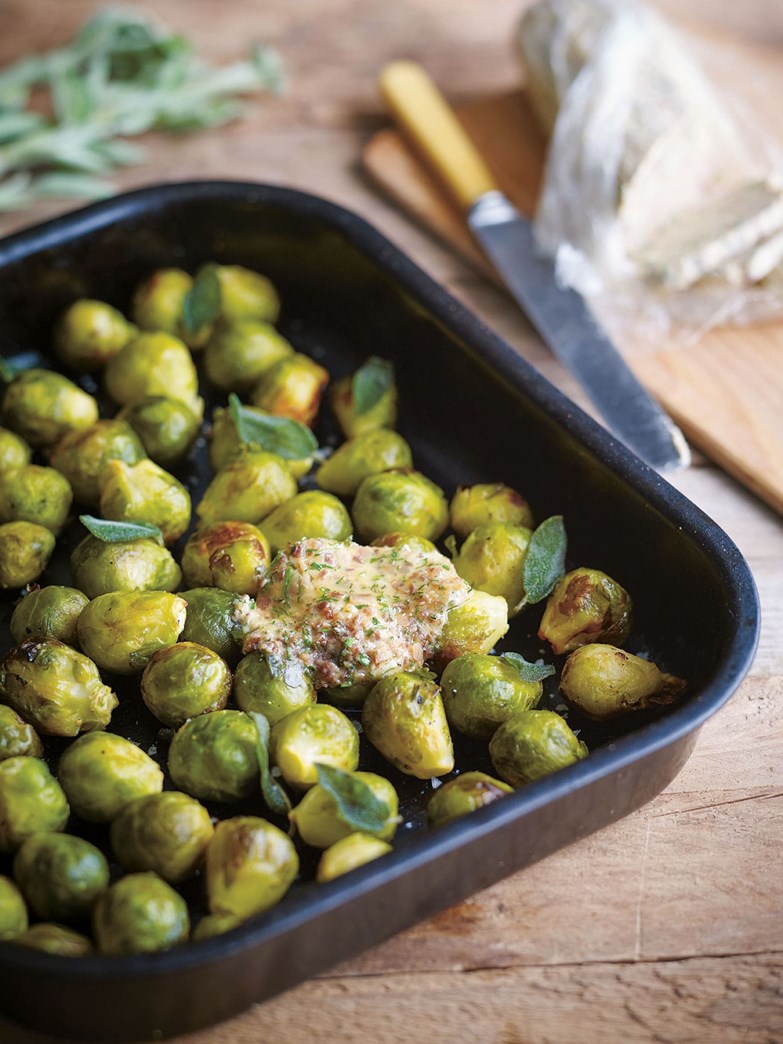 Ingredients:
Serves 4, prep 10 mins, cook 50 mins
500g brussels sprouts, trimmed & outer leaves removed
2 red onions, peeled & cut lengthways into 6-8 wedges with the root intact
a few thyme sprigs
olive oil
100g blue cheese eg. Cropwell Bishop Stilton or Caws Cenarth perl las blue
25g dried breadcrumbs (ideally panko for added crunch)

Method:

Preheat the oven to 190˚C.
Toss the onions in a baking dish with the thyme sprigs and just enough oil to coat.
Season with salt and pepper and roast for 15 mins.
Meanwhile, bring a pan of water to the boil. Add the sprouts and cook for 4 mins. Drain, then toss with the onions.
Roast for 15-20 mins, until the sprouts are just starting to crisp up a little.
Crumble over the blue cheese and sprinkle with the breadcrumbs. Roast for 10-15 mins, until the breadcrumbs are golden. Tuck in and enjoy!
Keen to learn more planet-friendly, zero waste ways of cooking?
 

Sign up for our email newsletter for top tips on sustainable living, and be the first to hear about our campaigns for nature-friendly food and farming.