Speak out for soil
Speak out for soil
Our actions add up to make a big difference. This World Soil Day, join us and take a pledge to speak out for soil.
On December 5th, help us let people know that looking to the ground is just as important as looking up to trees, and out to water as we fight climate change.
Get involved on the day, and take a photo using the front facing camera on your phone. Set a timer, and you'll have a worms eye view. Together, we can save the planet from the ground up!
All you need to do is:
Turn your selfie camera on
Set a timer
Put your phone on the ground
Take a picture or record a short video letting the world know how important soil is in the fight against climate change
Post it on World Soil Day (5th December) using the hashtag #WorldSoilDay and tagging @‌soilassociation
Raising awareness about the issue of soil degradation is really important; let's keep growing this movement from the ground up! Share this pledge with friends and family, and help them to start saving their own soils at home too.
Together, we can use our power as citizens to influence the Government to acknowledge the vital role of soils and commit to prioritising soil health.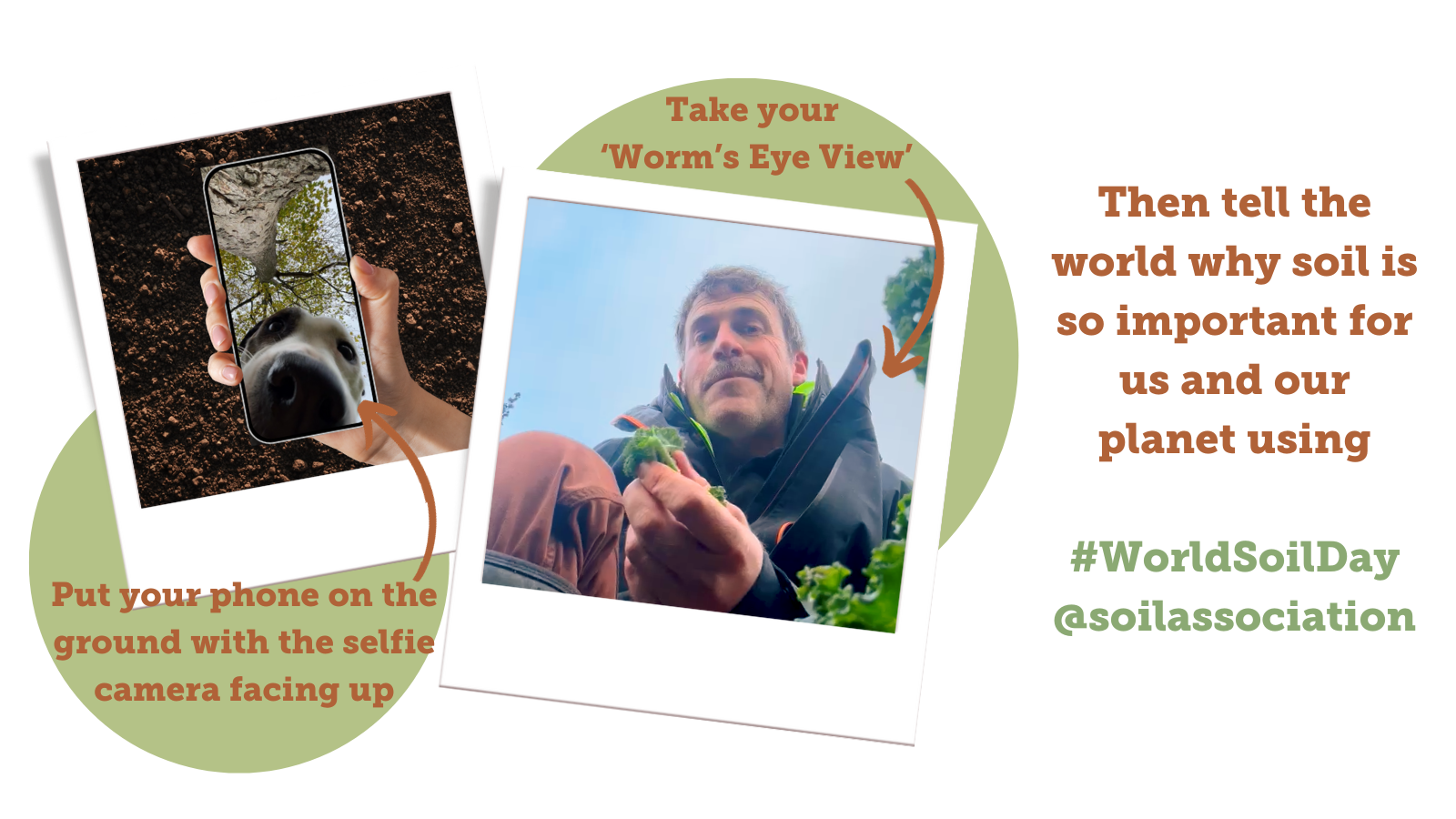 Unfortunately our Pledge Counter service is offline - Please try again later
Together we can make a difference.
150
Speak out for soil
Related pledges
Save and plant a new seed this month

I want to make a quick and easy change

How this helps:

Help promote healthy soils
Become more self sufficient
Know where your food comes from

Plant one bee friendly herb or flower this month

I want to make a quick and easy change

How this helps:

Encourage wildlife
Promote biodiversity
Boost soil health

Grow a soil saving plant this month

I have more time to dedicate to change

How this helps:

Improve soil quality and health
Help combat climate change
Attract and support wildlife
Browse pledge by theme
Choose a theme to find out what you can do
In this section...
Save Our Soil
Learn more about the vital role soil plays in securing the climate, nature, and our health.
Find out more