Lavender, Winter's Secret Skin Weapon
Introducing Jemma, founder of one of our newest certified beauty brands, Enchanted Plants. Jemma shares with us her love of plants and how lavender may be the secret power for skin, wellbeing and rejuvinating sleep, complete with a recipe to make your own organic lavender balm!...
We all can be excited and pleased by new plant ingredients, rare rainforest sourced seeds with unique omega ratios, one off antioxidant pigments (swoon, swoon!) and the new things they can do for our skin, but how often do we take time to look more closely at the plants that have stood the test of time, the less glamorous ones that were in our gardens this summer and the ones we just think we already know? Winter marks a period when we can look to heal and restore ourselves and nourish our bodies and minds through the dark nights and frosty days using plants to perfect our sleep and soothe our dry skin. To these ends Lavender might just be the perfect companion for that winter ritual and a lot more.
Last month marked the sad passing of my true hero Herbalist Christopher Headley who was my personal University tutor in Medicinal Plants. His knowledge of plants was unrivalled and he was known to say all manner of special (crazy) things about plants that we would all listen to intently. We worked together for a full year in London on Lavender for my dissertation and I can remember, as I went through the results of piled high Petri dish recordings, he turned to me and said 'generous things plants, always so generous and never expect anything in return'. He went on to say he suspected that Lavender was perhaps even magical. At that time my head was so full of science and significant statistical results I thought 'damn it Christopher I can't write that in my paper! But, if magical is the term for that extra indefinable something that is more than science and more a bond between a plant and a person, well, I think Lavender certainly is magical. I only wish I could ask him about it now so I could have more to share with you. But this is just some of what Lavender can do for your body and soul...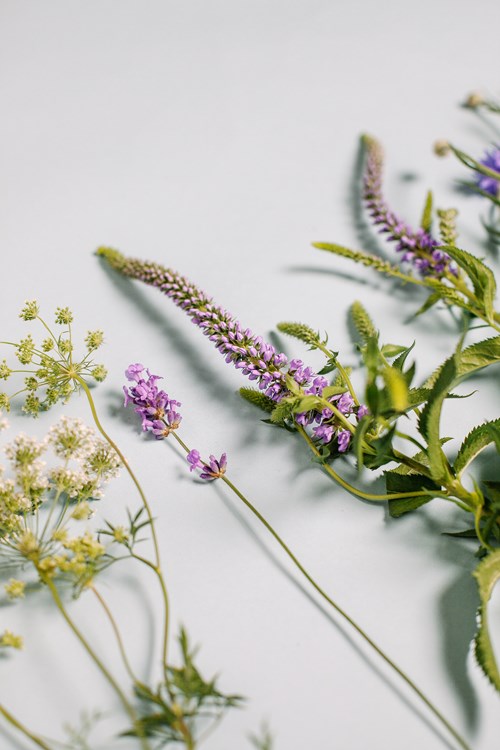 Some Solid Lavender Science
Lavender (Lavandula angustifolia) oil is proven to have anti microbial properies. It shows significant anti bacterial effect against the common causes of infection Staphylococus aureus bacterium, Streptococcus bacterium and E-coli bacterium. At 100% concentration in my study it was shown to be more powerful against       E-coli than the common antibiotic Ampicillin. Lavender contains chemicals called mono Terpene alcohols which are thought to be the main source of antimicrobial action along with Phenols and the combined synergy of the whole plant as always. This makes Lavender great for bumps and grazes, soothing chapped lips, cracked heals for where ever the skin is vulnerable to infection.
The Magic
Aromas have power effect on emotions and evoke sensations of relief from dis-ease which can be learnt or be personal to the individual in many cases (a perfect example is the association of Lavender with Grannies for some people). But scent may have more powerful effects on treating disease through the mind than modern science can yet prove or give it credit for. For many people Lavender oil calms the mind, reduces anxiety and induces deep restful sleep. Its scent evokes healing and restoration so much so that it is known to have a placebo-like effect where the body just believes it is being supported and encouraged and so finds the strength to heal itself. It soothes and opens airways. It useful for tension headaches and so much more. Let us know your Lavender experiences.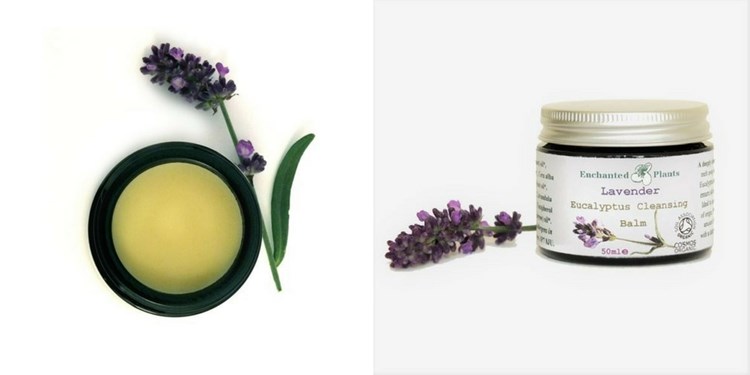 In the making, a Lavender Balm.
A special process of connection happens when you make something with medicinal plants for yourself, a friend or a loved one and even a stranger.  I think they can tell that when they use it, a little of that good intension is passed through. It's like the difference in the experience of eating something homemade verses mass produced; it just cannot be recreated by a machine. Here's a little first aid cupboard essential recipe for Lavender balm.
Method:
Melt the Olive oil and the Beeswax gently in a small thick-bottom pan until the Beeswax melts and disappears, then take it straight off the heat. Wait a few minutes for to the mixture to cool just slightly before adding the Lavender oil. Mix well, pour into your container, label with date and name. If you allow it to cool and set slowly you will avoid the annoying sinking middle effect in your balm. It will keep for a year.
Organic Olive oil 100g
Organic Beeswax 30g
Organic Lavender (Lavandula angustifolia) oil 3g
This balm is good for healing the kind of burns you get from the oven whist seeing if the roast potatoes are crispy enough! Good for massaging into aching muscles to restore them after long walks and cat scratches when play stops being funny! Good for the types of headache you get when updates render your phone unrecognisable, lovely for a good night sleep, sore bits, cracked heals, dry winter lips, positive thinking, making good decisions, meditation, I could go on...
Gratitude probably doesn't cover my feelings for Lavender and having its support in my life means a lot to me. Although it is strongly associated with 'grannies' well... as with life, experience counts for a lot and those 'grannies' as did Christopher, knew a magical plant when they saw it! So give it a try and emerge this winter strong, calm and at peace.
I'll leave you with a waft and flourish of healing Lavender, just imagine.
Jemma X