Kate Arnell (zero-waste expert and Soil Association ambassador) shares her top tips on how to reduce waste this Christmas. Find out how to buy the perfect zero-waste gifts in this first instalment...
Cards
Choose cards made from 100% recycled content. Opt for cards that do not feature glitter, foil or sticky foam bits. This is because it makes the card less recyclable. Where possible, buy cards without plastic wrapped around them. Sending electronic cards is a handy low-waste alternative. DIY Christmas cards is also a thoughtful alternative.
Always choose cards that bear the FSC logo. This ensures that you are purchasing paper that is responsibly sourced.
Experiences
Opt for gifting someone an experience. For the mum's that are always on-the-go, a Neal's Yard Remedies massage would be ideal. For the budding chef's, an organic cookery course. Even weekends away or an intimate meal for two would make for a treasured memory. I recommend Silo (zero waste restaurant in Brighton) or Duke of Cambridge Organic Pub in London. From dance classes, workshops and courses, the list is endless.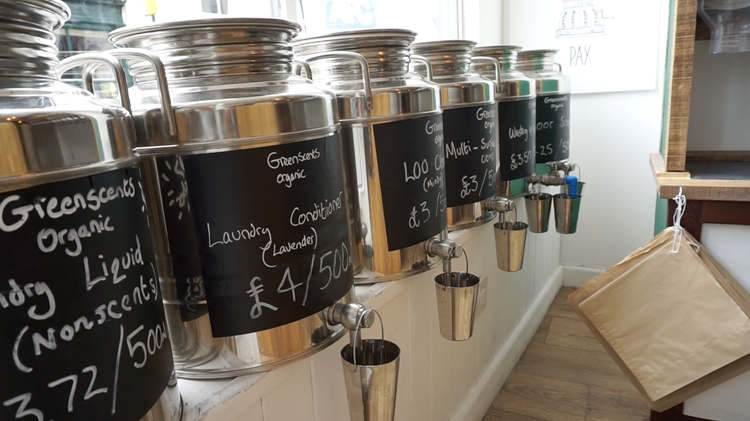 Refills
Did you know? Household's waste increases 30% during the festive period in the UK. A scary statistic for such a special time of the year.
Use the zerowastehome app to find your nearest bulk store. These stores sell loose organic produce from dry goods, oils and wines to bath salts- and of course they are all refillable. Loose leaf tea, coffee beans and cocoa powder are always good choices for gifts.
Take along small cloth bags or containers to fill up with treats. Dispense into glass jars at home to make as gifts. Simple but effective - and no plastic!
Bake/Make/Grow
Nothing is as thoughtful than a homemade gift. DIY beauty products such as bath salts and balms make excellent stocking fillers. Where possible, opt for organic ingredients such as essential oils.
Homemade ginger beer or vodka is a great alternative. Take a look at my favourite ginger beer recipe. In need of some inspiration? Look at the organic recipes section to find the perfect festive treats and tipples.
Buy Unpackaged
Look towards local markets for potential gifts. Not only will you be supporting the local economy, but you will be reducing your plastic consumption. Products such as organic homemade soaps or a potted plant make excellent gifts.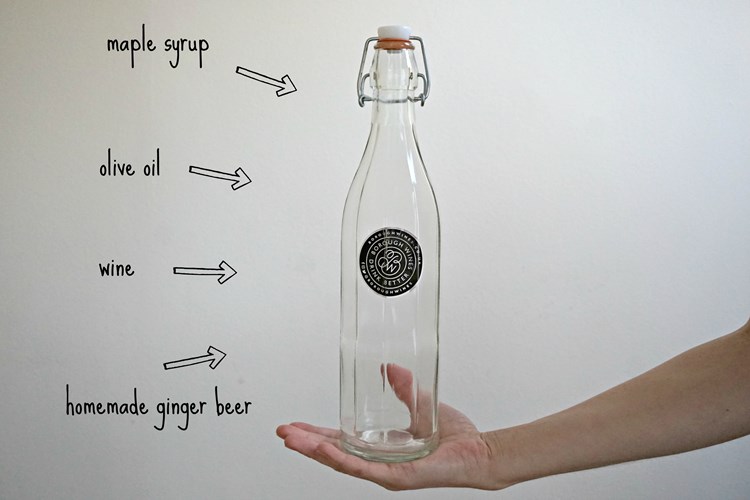 Reusables
Sometimes functional presents are the most valued. Encourage your loved ones to take the first step to a zero-waste lifestyle. A reusable coffee cup, water bottle, beeswax wrap (to replace cling film) and a set of reusable organic cotton napkins make a great zero-waste starter kit. A safety razor also makes a useful gift for both men and women. I love mine!
Zero Waste alternatives
Toiletries are always a winner when it comes to presents. Gift a solid shampoo bar or naked body balm. A bamboo toothbrush makes an easy stocking filler, it may even be enough to convince someone to quit their plastic one for good! Zero waste retailer, Acala, has a variety of zero-waste and organic alternatives.
Digital gifts
Digital gifts are an obvious package-free choice. They are also hassle-free! For avid readers buy an e-book voucher or subscription for a magazine. For music lovers, again a voucher would be ideal or opt for a streaming service.
If you want to go one step further, treat your loved one to food and drink services such as an organic veg box. Head to the Soil Association website to find your nearest box scheme.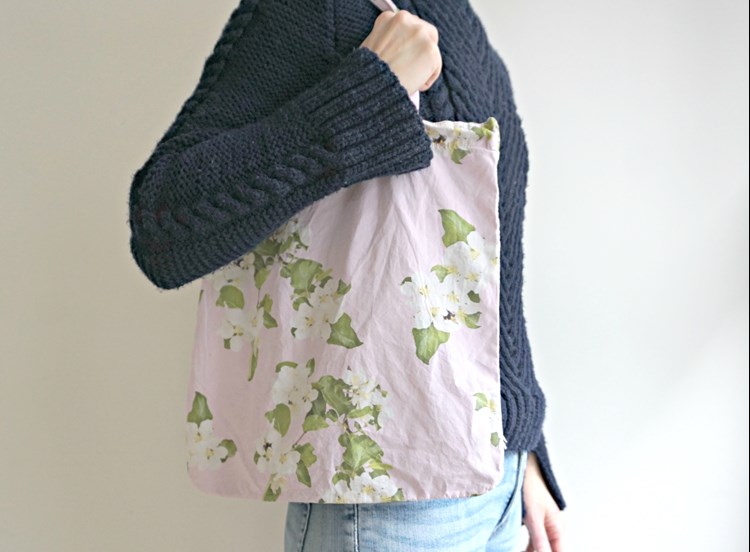 Buy second hand
Look to your local charity shops or independent boutiques for one of a kind gifts. Items such as books, clothes, toys or electronic equipment such as a digital camera make for great keepsakes.
Top tip! Remember to choose products designed to be repaired instead of replaced. When purchasing presents always ask for plastic free packaging. It may not be possible, but the more people who ask, the more likely for change to happen.
There you have it, a whistle-stop tour on zero-waste gifting. Enjoyed this instalment? Take a look at my next instalment on green gift wrapping. Or click here to find out how to decorate your home this Christmas.