Zero-Waste Series: Gift Top Swaps
In our first installment of our 'Zero-waste Christmas' series, we have spoken to zero-waste blogger and Soil Association ambassador, Kate Arnell, to share her tips on how to have a more conscious and sustainable Christmas...
I love Christmas. I also love living a zero waste lifestyle. But that doesn't mean I have to avoid Christmas all together. Far from it! In fact, it has helped me understand what Christmas truly means to me: hunkering down next to a fire with some homemade organic mince pies after a woodland walk or two with friends and family are what I hope for this Christmas. Rest, rituals and restoration!
As we now know, plastic and our disposable culture associated with it are having a negative impact on our environment; polluting waterways, oceans, wildlife and even our food chain and tap water.
And for most, Christmas can be the trashiest time of year, with each household's waste increasing by 30% during the festive period in the UK. Yikes! But it doesn't have to be. Time to take a more considered approach!
If you're the gift giving kind, then opt for more consciously chosen gifts and it goes without saying, since you're here, but I'll say it anyway: choose organic wherever possible. Focus on quality over quantity. Here are some of the simple swaps I have made to help us all reduce our waste during Christmas...
Experiences
Organic cookery course, dance classes, weekend away together, meal out at a swanky organic or zero waste restaurant (try Silo – zero waste restaurant in Brighton or Duke of Cambridge Organic Pub in London), organic massage/facial (Neal's Yard Remedies), spoon carving, camping, hiking, foraging… the list is endless.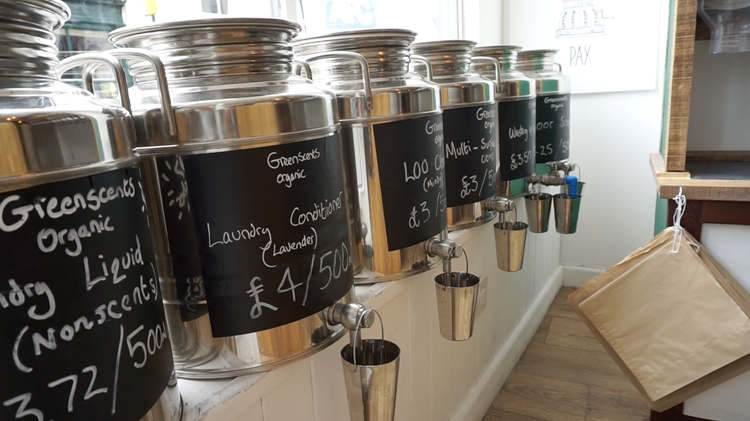 Refills
There are now many places (and more popping up all over the UK – see where I buy bulk in London here) selling loose organic produce, dry goods, oils, wines and bath salts in refills. Simply take along some small cloth bags or containers and fill up with treats and then dispense into smaller glass jars at home as gifts. Simple and no plastic!  For the hot beverage lovers out there, try finding loose leaf tea, coffee beans or cocoa powder from bulk. Choose organic as much as possible.  The wider environmental benefits are enormous and it's generally better to avoid exposing ourselves to synthetic pesticide residue in our foods, drinks, beauty products and homewares.
Bake/Make/Grow:
Homemade ginger beer is super easy to make, it takes just over a week and tastes delicious! But make sure you use organic ginger for it to work. A jar of homemade cookies, DIY lavender bath salts or lip balm make cute stocking fillers. If you're the creative kind, then let your imagination run wild!
Buy Unpackaged: 
A collection of 3 organic handmade soaps from a local stall is a useful and adorable gift that can be bought package-free. How about a potted plant or beeswax candles from a local store?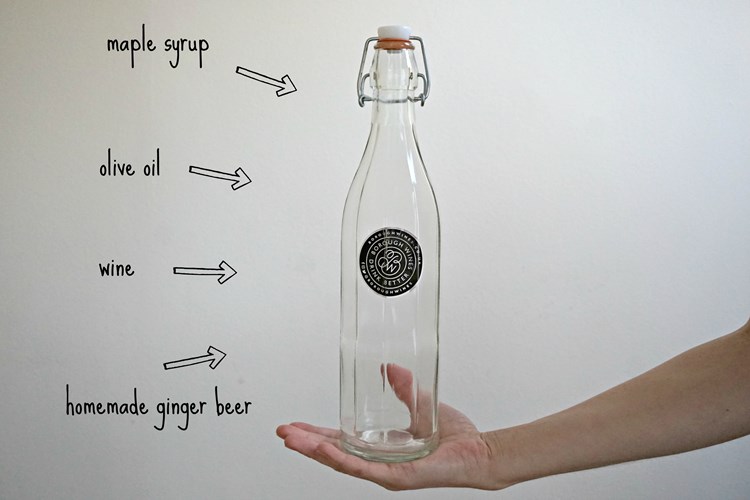 Reusables: 
A reusable coffee cup, reusable water bottle, zero waste starter kit, reusable beeswax wrap (to replace cling film) or a set of reusable organic cotton napkins. A safety razor makes a really beautiful gift for both men and women. I love mine! Sometimes just one cool reusable item helps someone on their journey to zero waste.
Zero Waste alternatives:
Gift a solid shampoo bar and show your friends how to use it for best results. A bamboo toothbrush makes an easy stocking filler and could be enough to convince someone to quit their plastic one for good. I tend to think if I love a certain zero waste alternative then it's likely others will too…. they just don't know it yet.
Digital gifts:
Audio books, online subscriptions to games or magazines, TV streaming services, e-book voucher, music downloads
Subscription service to help reduce waste: an organic veg box (which often come with less plastic packaging) or something a little quirky such as a box of 48 tree-free 100% bamboo or recycled loo rolls wrapped in paper instead of plastic arrive at your friend's house. A simple, and effective way to encourage them to quit toilet paper made from virgin trees and who doesn't need loo roll?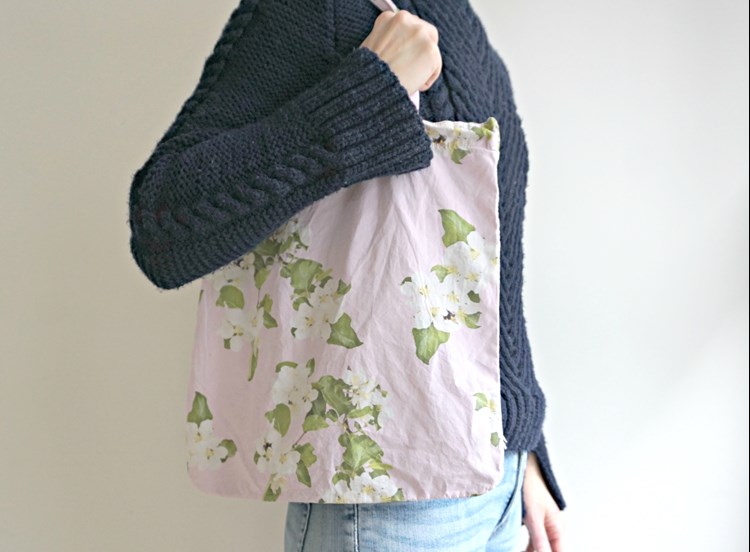 Buy second hand:
Think books, clothes, toys, electronic equipment such as a digital camera (pre-owned, refurbished items) preferably without plastic.
If buying new, try supporting a company that has sustainable practices, minimal or zero packaging and that the gift item is truly wanted, otherwise it will simply become clutter. Look for products that are dEsigned to be repaired instead of replaced. I try to find items that use organic ingredients or materials and recycled content. Organic cotton bedding, jewellery made from recycled silver, organic beauty product packaged in metal, glass or card instead of plastic are all good examples.
Often smaller companies are more than happy to send an item without plastic packaging if I simply email them and ask. Look for items that are packaged in paper, glass, metal or wood instead of plastic as all of these can be recycled many times over (unlike plastic which mostly gets down cycled) and a reminder – always follow up with a request for no plastic packaging please! ALWAYS! It may not be possible, but the more people who ask, the more likely the company will make changes to their packaging.