Getting To Know Your Herbs
A guest blog post from Lou who runs Bengrove Market Garden with her partner Liam, selling their organic produce in veg boxes and at local markets.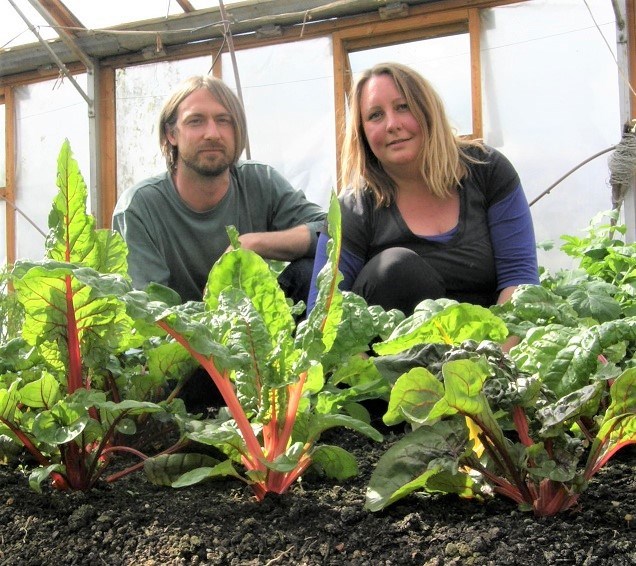 It's strange, herbs are one of those things you can't forget
When I was young I remember one of my favourite smells coming from the lemon balm in my garden. That sweet scent of lemon, with just a touch of mint. I loved it so much that one time I shoved the tiny green leaves into a jar hoping I could preserve and use it as some sort of perfume. It goes without saying: that experiment wasn't a success. Now I'm getting real herbal knowledge on the Betonica Herbalist Training programme.
Getting Into Growing
A decade ago I was very much part of the rat race, working in an office from 9-5. But from an early age there was something in me itching to be outside in contact with nature. That's how I got involved in organic growing. 
For organic growing, knowledge is everything. I've been growing for six years now and I can tell you the best advice comes from talking with experienced growers who've had time to properly watch and learn from nature.  When my partner, Liam, and I were just starting out we joined the Soil Association's Future Growers program. At a host farm we learnt how wildlife and the natural world were your biggest assets if you wanted to make your organic growing business a success.
After finishing the program, we were given the opportunity to create Bengrove Market Garden, a small one acre plot, in the beating heart of Somerset. Because of the small space we knew that the businesses very existence depended on thriving biodiversity.
We first used herbs at Bengrove when we tried to encourage more pollinators onto our organic market garden by creating 'wild strips'. As organic growers, bringing in these beneficial predators helped us a great deal – and we quickly found that destructive aphids were no match for a thriving ladybird population. We noticed the great job herbs did at pulling natural predators and pollinators in, and this got me thinking – why not diversify the organic veg growing business by selling herbs too.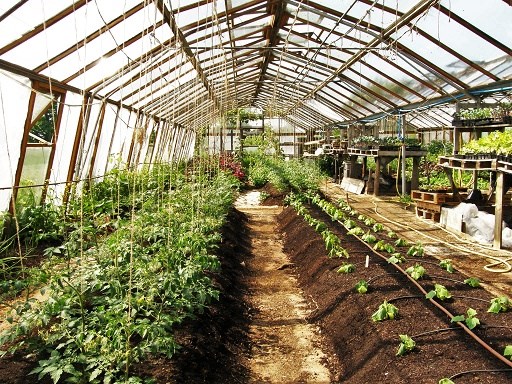 Much like organic growing, knowledge of herbs and their practical uses have been carefully passed down by our ancestors. And you quickly learn that some of the most useful herbs aren't what you'd think. I've had a good think and chosen five of my favourites:   
Nettles
I have a love hate relationship with the nettle. I first knew it only as an invasive weed. But since becoming more interested in herbs I've started to see this versatile plant in a new light. In cooking, use it in place of spinach, it makes a great substitute.
Elderflower and Elderberries
Native and abundant you can't go far wrong with this hedgerow herb. I have a wonderful recipe for Elderberry Spiced Syrup which really hits the spot (LINK).
Turkey Tail
Every mushroom hunt usually involves a fair bit of fruitless searching, but this fascinating medicinal mushroom can found at all times of year in sodden woods under decaying logs.
German Camomile 
A prominent herb in any self-respecting herbalist's herb kit. When stepped on this herb really fills the nostrils with its distinctive scent and this scent can be captured as flavour in culinary recipes.
Cleavers
What I like most about this herb is that it is always the first to make an appearance in our hedgerows. Even on a cold springs day you'll be likely to see fast growing cleavers wherever you wander.
Lou, and partner Liam, run Bengrove Market Garden, selling their organic produce in veg boxes and at local markets. For more information visit their website.
Who we are
The Soil Association is a charity looking to change the way we eat, farm and care for the health of our planet. As the first Agricultural Bill Consultation Paper in 50 years moves through parliament, we need your help to make and impact and put organic and sustainable farming at the heart of government policy for years to come. Find out more at our Food and Farming Beyond Brexit Policy Hub.