Our sustainable forestry work: Iwokrama, Guyana

Our sustainable forestry work: Iwokrama, Guyana
Iwokrama

 is an area of tropical rainforest in Guyana, South America

, covering an area of about 3710 square kilometres – that's roughly the size of Cornwall!
The forest is managed by Iwokrama International Centre for Rainforest Conservation and Development (ICC). Their aim: to manage the forest 'in a manner that will lead to lasting ecological, economic and social benefits for the people of Guyana and to the world.' It's a not-for-profit organisation made up of multiple stakeholders, from local and national government, to forest residents and environmentalists alike. 
Soil Association Certification's first contact with IIC was in 2008. In 2014, when they received funding from the German Government to pay for international recognition of their sustainable forest management, they were keen to work with us again to certify their forest to FSC® (Forest Stewardship Council®) Certification standards.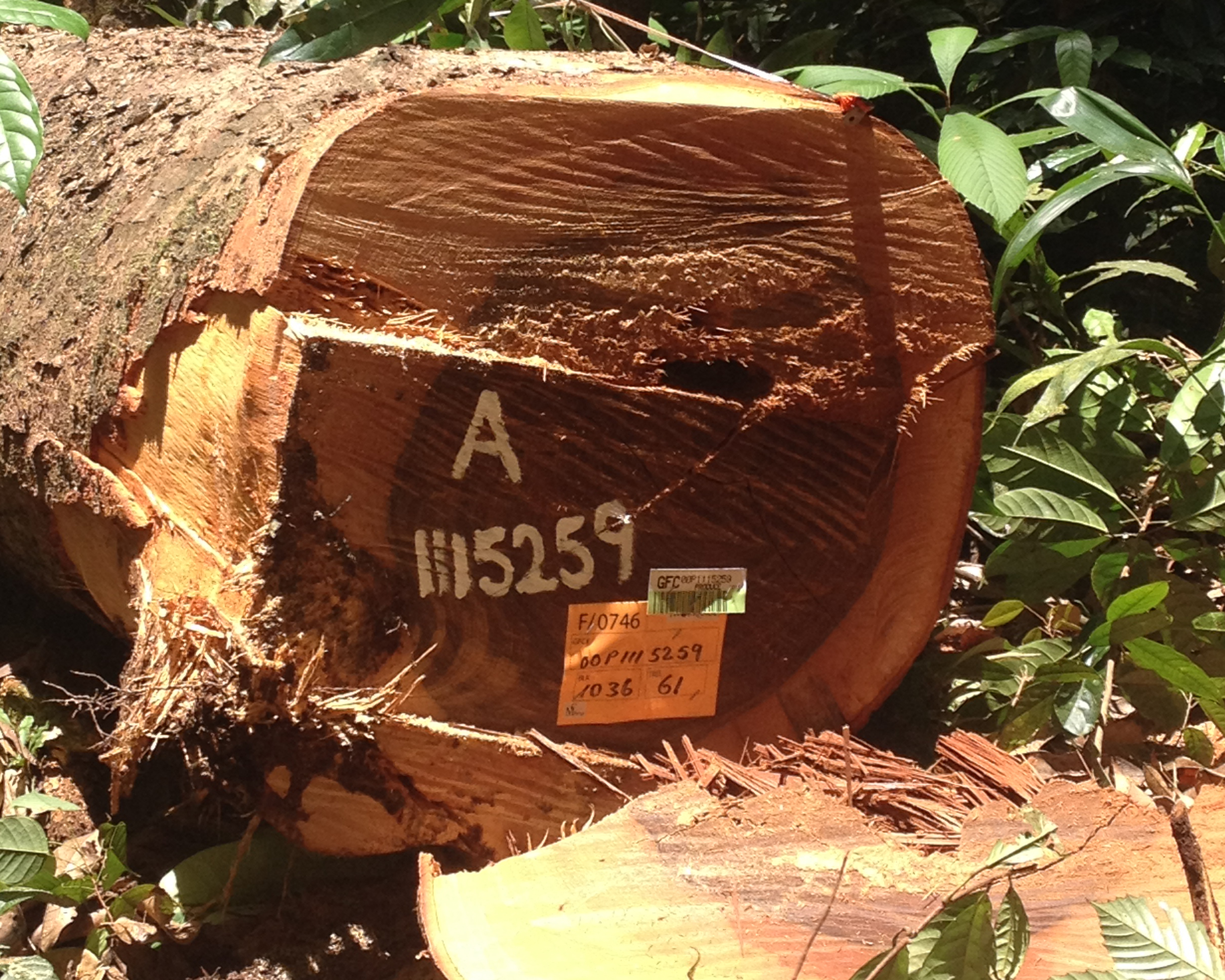 IIC is the first forest in Guyana to get FSC certification, committing to social, environmental and economic ways of working. As the programme grows and the benefits of certification become evident, local forestry and logging companies will be encouraged to follow suit. 
For Iwokrama, the biggest challenge is to continue strengthening cooperation and engagement with the people who live in the forest. To be committed to this, in the form of work, training, consultation etc, is a key part of existing and future plans. 
Two of Soil Association's Forestry Certification team, Janette Mackay and Maria Berlango were lucky enough to have the opportunity to visit the forest for a certification audit. After some pre-assessment training, Janette and Maria set out on the two day journey in mid-September, towards the heart of the forest - here's their story... 
An epic journey:
Travelling from the capital Georgetown to the field centre (just 300km) took 8 hours, along pot-holed dirt roads in jeeps. We finally arrived at Essequibo River, boarded a ferry and crossed the river to the edge of the Iwokrama Forest.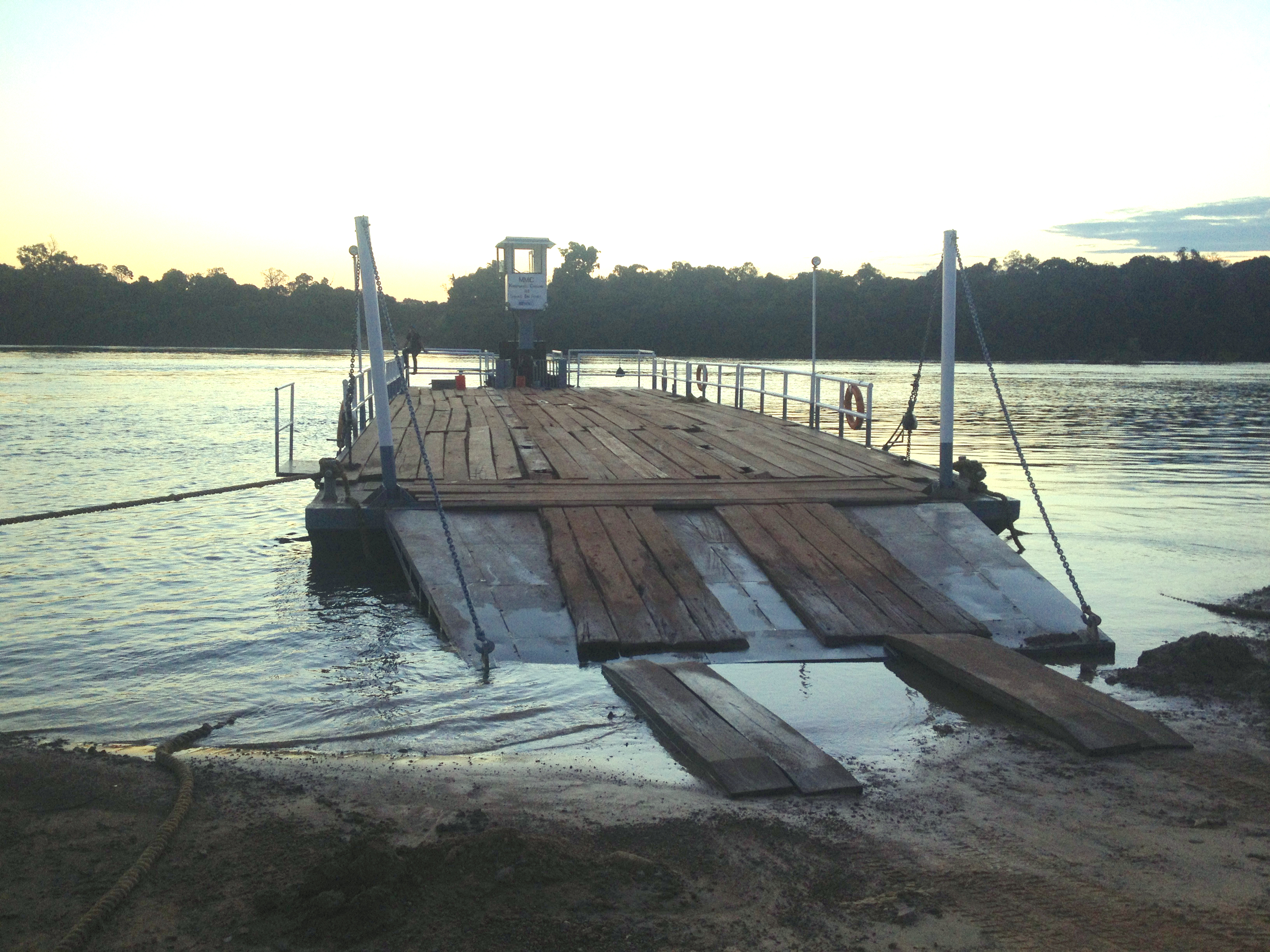 Iwokrama is one of the world's most pristine areas of tropical rainforest, home to some of our largest and most endangered species – the harpy eagle, jaguar, giant otter, anaconda, giant river turtle and more. 30% of species found there are classified as rare and endangered. 
As well as this three meter long black caiman, we saw brilliant flashes of red from the green winged macaws in the forest by the road while we were approaching the field centre. Surprisingly hard to spot in the surrounding trees, their raucous calls helped to draw attention to their presence. Though this was all the wildlife we saw, forest sounds – monkeys, frogs, birds, insects – are a constant reminder of what's out there.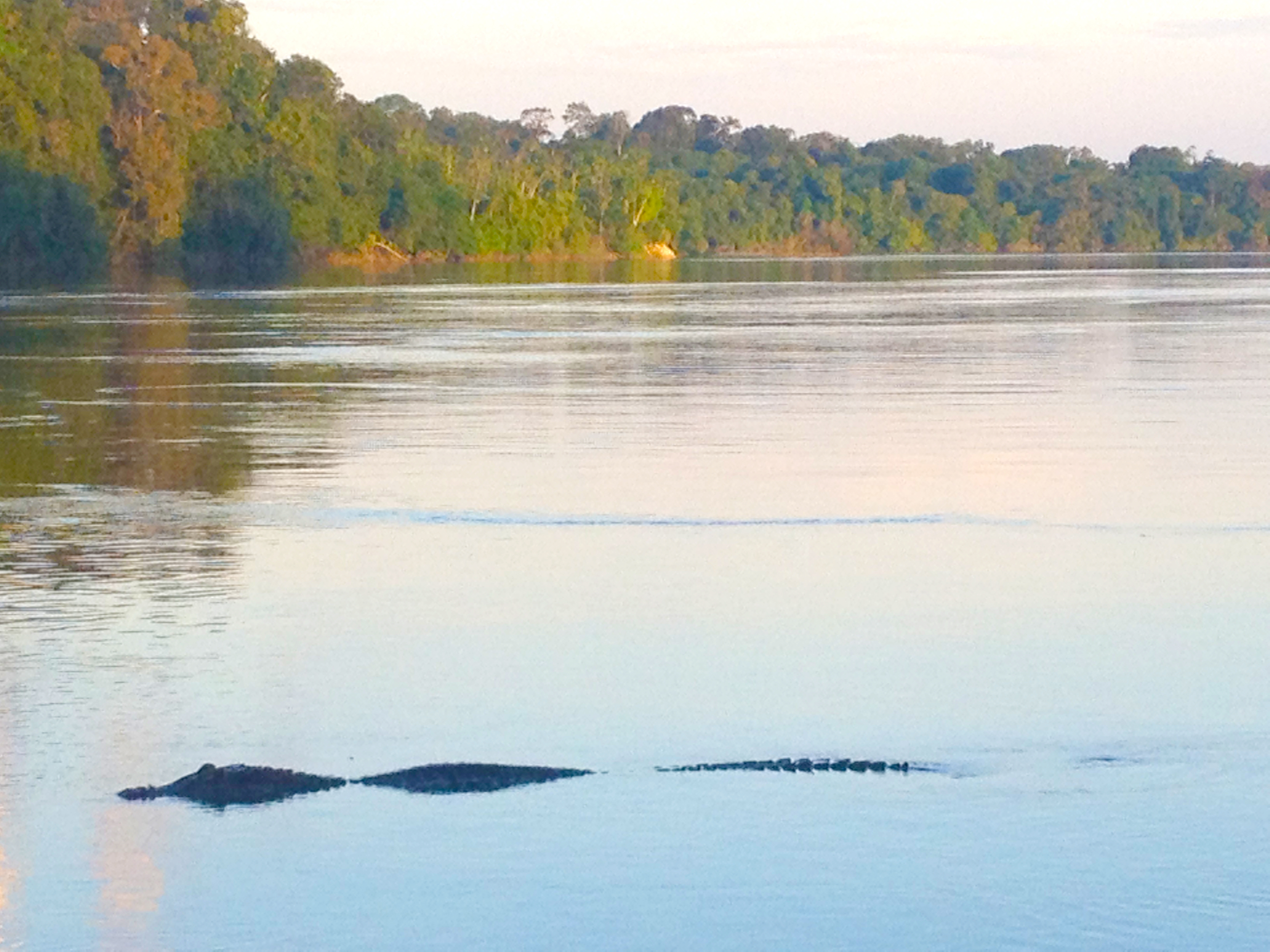 People have lived in the forest for thousands of years – we saw evidence of this in petroglyphs on rocks in the river. 
The Iwokrama project has established long term agreements with the Amerindian communities living in and next to the forest so it was important for us to interview representatives during the audit with the help of an expert for the University of Guyana. 
The audit
Following the pre-assessment back in May, the Iwokrama team were well prepared for our four-day audit. Everything went to plan, though from our point of view, the high humidity and insect bites were a challenge! 
The forest is divided into two sectors. One is kept as a wilderness preserve (50% of the total area). The other is the Sustainable Use Area.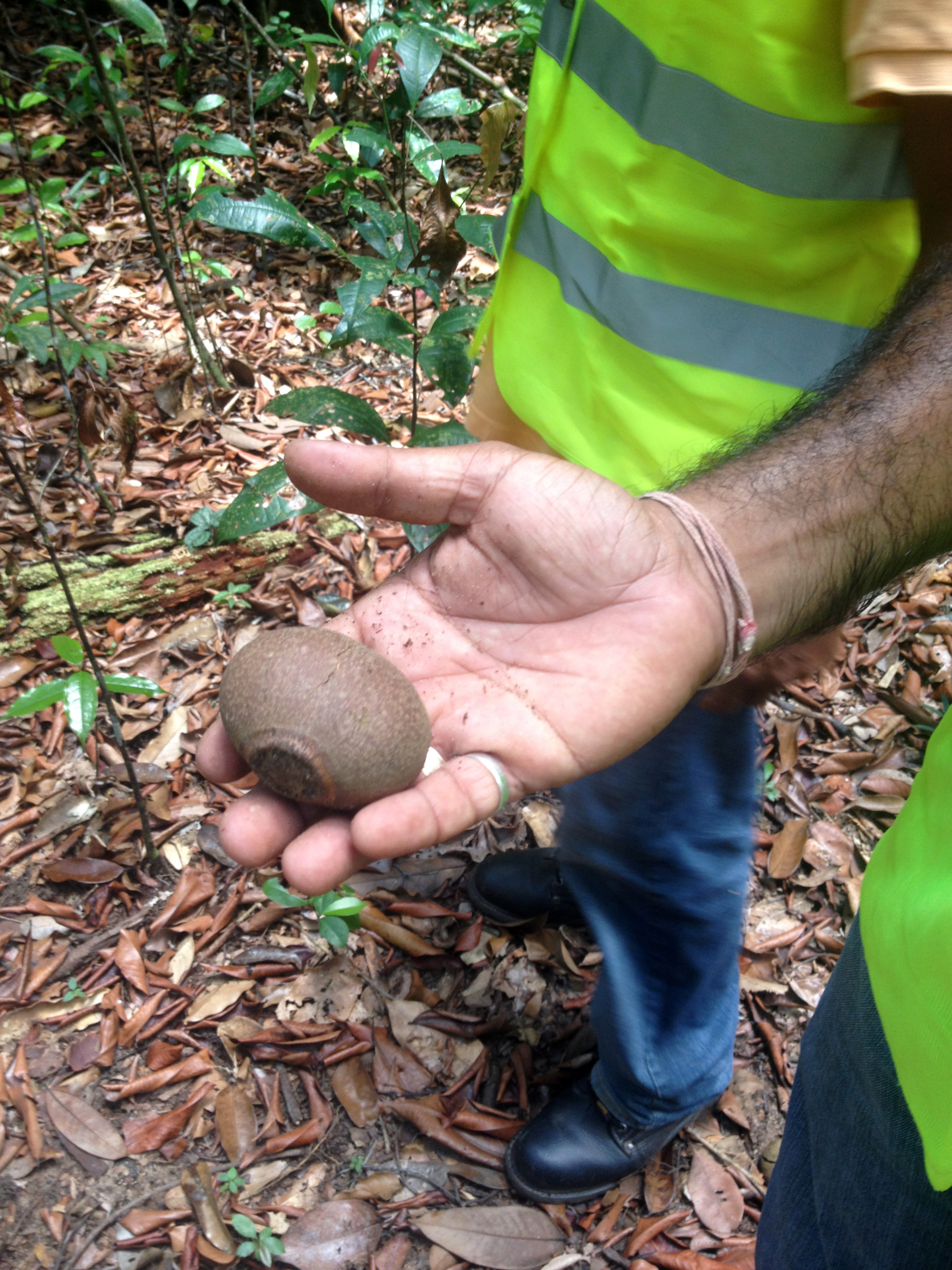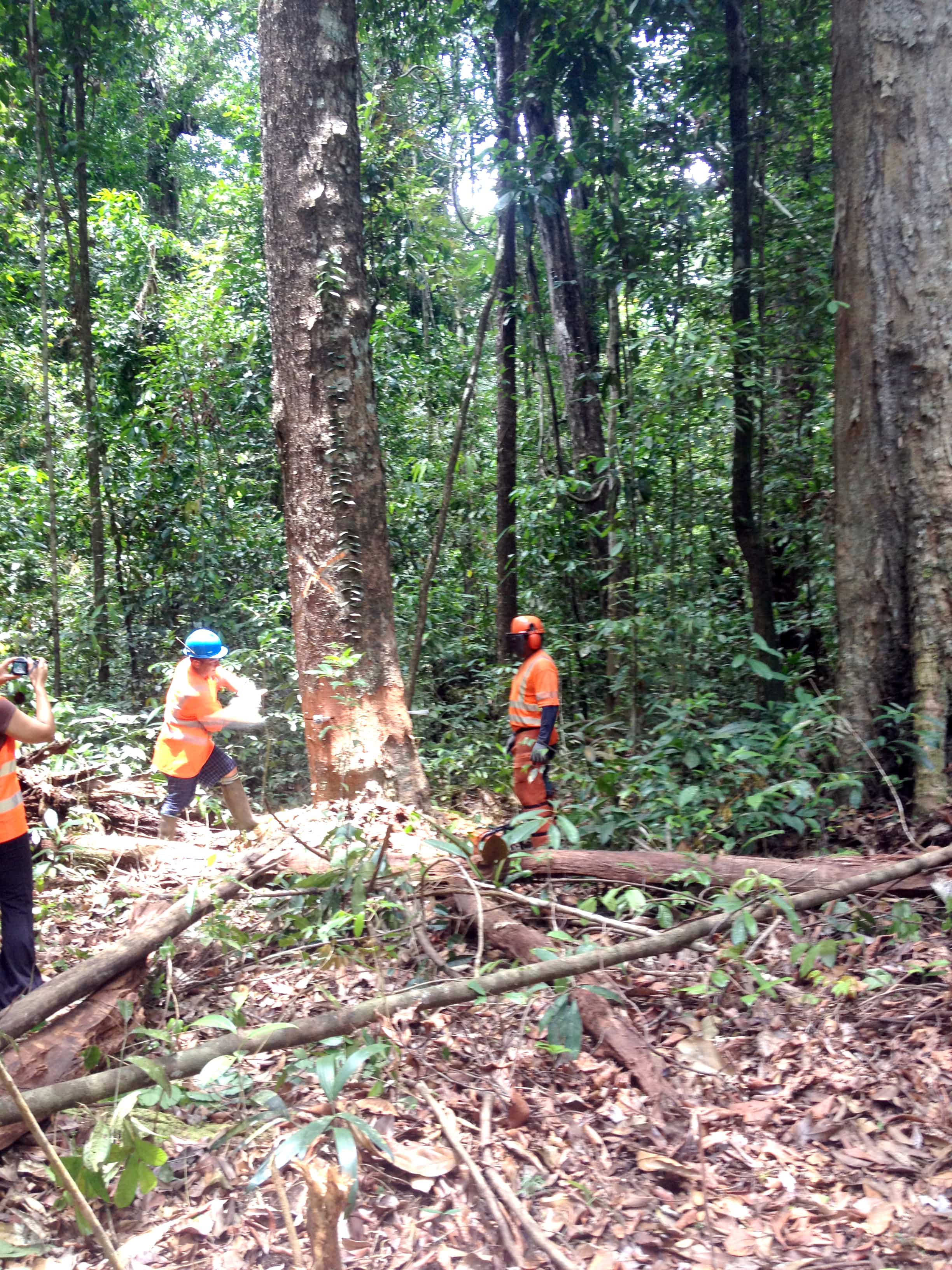 Reduced impact logging techniques are used in the Sustainable Use Area, notably directional felling. This minimises damage to the remaining trees and ensures logs are easily accessible for extraction, which minimises disturbance to surrounding vegetation. Less than 10 trees per hectare are removed and regeneration is left to happen naturally. 
As well as many other species, the forest has healthy coverage of the highly prized greenheart (Chlorocardium rodiei) and purpleheart (Peltogyne sp.) trees. Both offer natural density and water resistance that make them useful as pilings and decking in the construction of ships, ports and docks.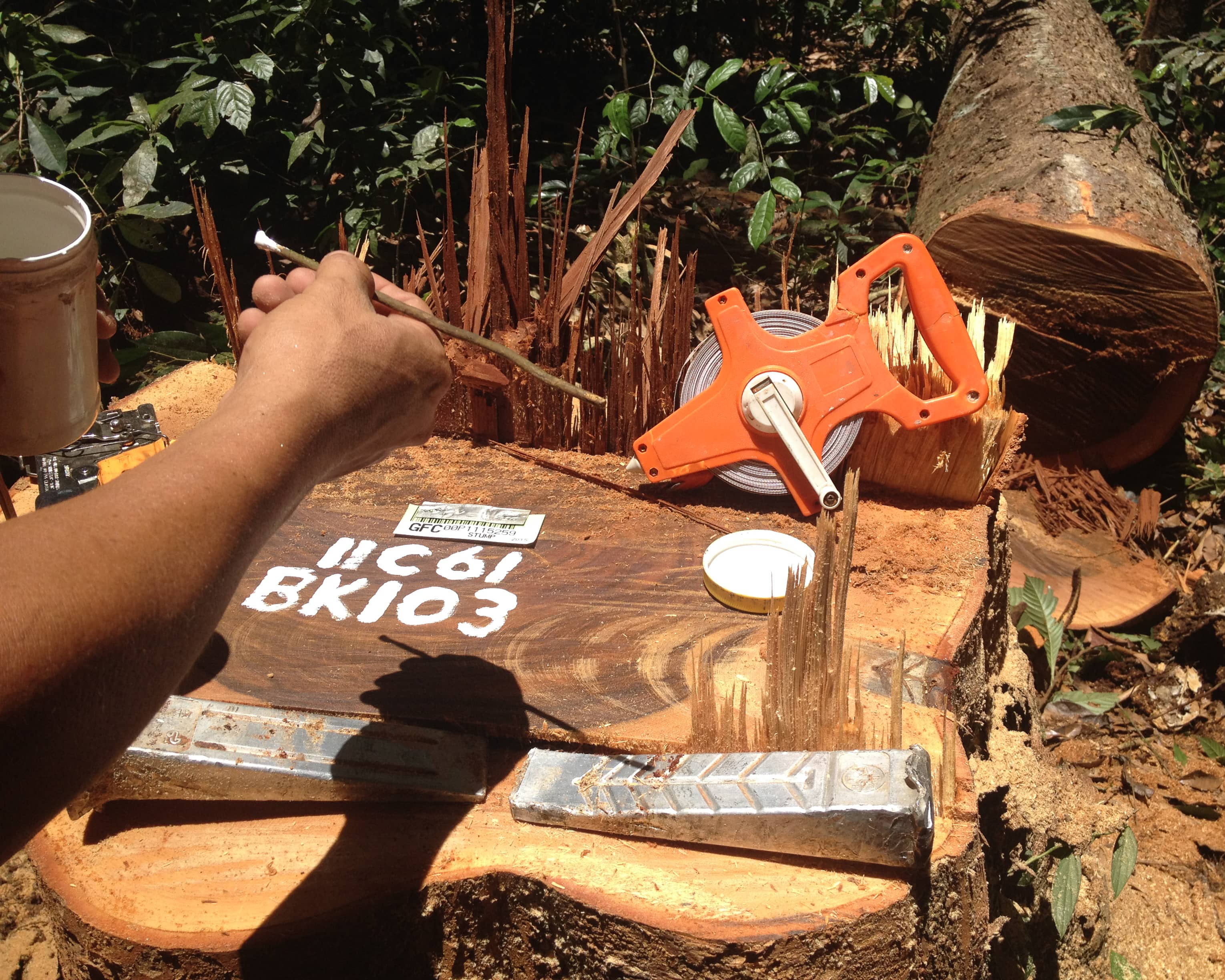 Sign up for our email community

If you're interested in learning more about our work in sustainable food, farming and forestry, sign up for our regular newsletter. You'll be first to hear about opportunities to get involved in our campaigning work, and we'll send you top tips for sustainable living

sign up today
In this section...
Related