Types of certification
Thinking about getting certified?
COSMOS - the standard for organic cosmetics
Our own health & beauty standards were launched in 2002. They were developed to address the absence of legislation and formal controls in the production of organic personal care products.
As a result of the growing demand for Organic Beauty both UK and internationally, we teamed up with four other European partners (BDIH, Cosmebio, Ecocert and ICEA) to develop a new Cosmetic Organic Standard known as COSMOS.
From January 2017 any new products requesting certification will need to be COSMOS approved.
Fear not, our logo will look the same- just with an additional COSMOS approval logo.
With COSMOS we offer 5 different types of scheme, if you are retailing your product it's either COSMOS organic or natural.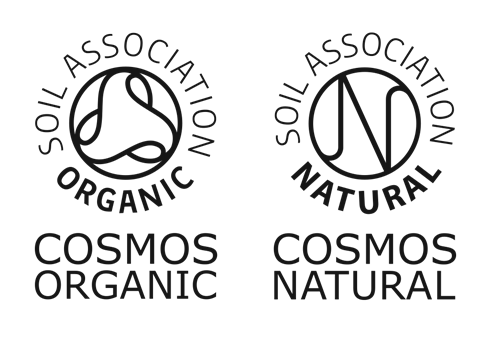 The below schemes are aimed at companies that supply materials to be used in COSMOS certified organic and/or natural cosmetic products.
The benefits of each scheme is that these approved materials can all be used in COSMOS certified organic and/or natural products without the need for further information and are all listed on the COSMOS website with supplier details.
We have also included Soil Association Health and Beauty care standards because even though we will certify to COSMOS from January 2017, we will still certify products that fall under 'health' or 'wellbeing' to our own standards, as COSMOS only covers cosmetic products.