Why certify?
Organic Beauty is blossoming
2020 saw a +13% growth in certified organic and natural beauty and wellbeing products, outperforming the conventional market, with consumers becoming ever more conscious of their environmental impact.
Unlike food and drink, there are no legal guidelines in place for using the term 'organic' within the beauty industry. With 45% of consumers agreeing that organic beauty and wellbeing products are better for the environment, there has never been a better time to certify.
2 in 5 agree looking for certification logos, like the Soil Association COSMOS Organic or Natural logo, helps them to choose the most sustainable beauty and wellbeing products. 
By certifying with us, you provide assurance to your customers that your products are meeting some of the highest available organic standards.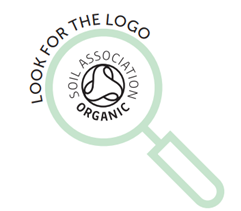 We're more than just an organic certification body.
We have a wide variety of exclusive business support, which ensures continued integrity of the beauty and wellbeing supply chain from farm to face.
By certifying with us you will gain access to these exclusive benefits:
Technical Expertise
Individual support: practical and efficient support from our team of dedicated Certification Officers.
Up-to-the minute communications: including technical, legal and standards information via email and webinars.
Growing the organic market and understanding
Soil Association symbol: access to the UK's most widely recognised and trusted organic symbol.
Free print and digital marketing materials to help you communicate the benefits of organic.
Marketing campaigns: a chance to get involved with our award-winning campaigns, including the BOOM Awards and Organic Beauty & Wellbeing Week, part of our Organic September campaign.
Market and Industry Insights
Access to, and the opportunity to contribute to the yearly findings of our Organic Beauty & Wellbeing Market Report, the only report covering the certified cosmetics market in the UK today. The report explores key market drivers, trends and opportunities within the industry and documents the growth of the organic market.
Regular email communication to keep you updated on the latest market data in the press, as well as industry events and market opportunities.
Safeguarding the organic integrity of your business
As a not-for-profit business, surplus income is gift aided to the Soil Association charity to raise awareness, develop and safeguard the organic sector.
Your certification also goes towards supporting charitable initiatives like Food For Life which campaigns for access to better quality food in public institutions like schools and hospitals.
Marketing Support
Interested in Certifying?

Read more on the different types of certification we offer

Read More
In this section...
Wanting to go organic?
Become part of a growing organic movement