The Organic Export Survey 2018

The Organic Export Survey 2018
The Organic Export Survey 2018
Responses to our Organic Export Survey 2018 Results are now in and the survey findings are now available to download.
Gaining a better understanding of organic export is important to not only helps us make the case for continued support for export, but it's also an essential read for any business reviewing, or creating export plans.
With contributions for over 100 organic businesses, the Organic Export Survey 2018 is the most detailed organic survey to date, covering export destinations, export ambition, common barriers to access and much more. Our survey is an essential update for anyone working within the industry exporting organic products.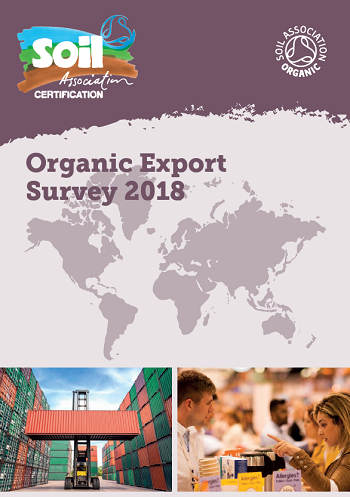 We've made this report available free to all Soil Association Certification licensees. Digital copies of the Organic Export Survey 2018 are also available to non-licensees at a cost of £50
To order your copy, please follow the link below.
Research & Reports 
Other key insight reports from Soil Association Certification that you may be interested in include: