Labelling
Organic Labelling Guide
We have created this quick checklist to guide you through the key labelling requirements for the EU organic regulation and Soil Association standards. When designing your labels please use this guide as this will speed up the process of approval by your certification officer so you can get your labels printed quickly. Completing the checklist does not confirm your labels are ready for printing.
If you have any questions about the requirements or are unsure how they apply to your product please call your certification officer on their direct number or call the office on 0117 914 2411.
What needs to appear on your label
Our labelling guide gives visual explanation of what should be included on pack and will help you get your product approved more easily.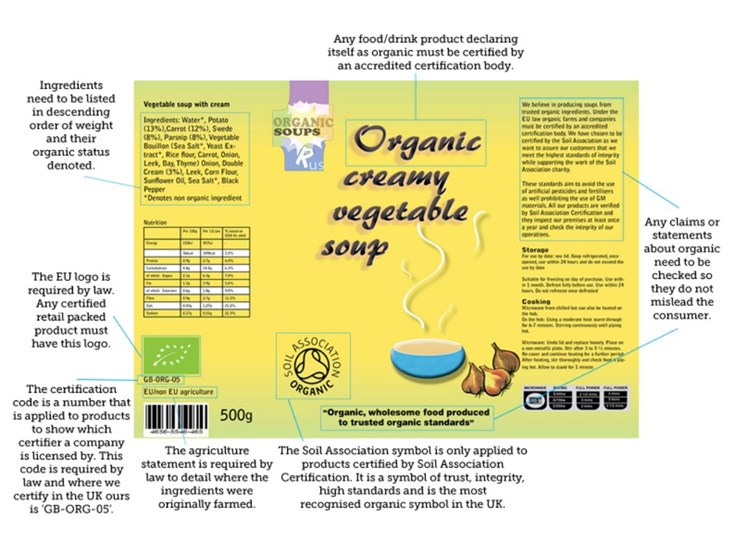 Using the Soil Association Organic Symbol and EU Organic Logo
The Soil Association and EU organic logos can be downloaded from here, along with further guidance on using the symbol.

Our standards provide further information on what is required when labelling goods.