Renewing your licence
Renewing your organic licence
To support you in maintaining your organic licence with Soil Association Certification, we have developed a simple invoice cycle and some guidance documents for you to use.
Processor licence invoice cycle
The following steps explain how a certified organic business can renew their licence by submitting a completed Certified Sales Declaration form.
Two months before your certificate expiry date, you'll receive a Certified Sales Declaration (CSD) form. This form must be completed by the date specified on your CSD. 
Complete and return your CSD by the date stated on the form
Annual invoice is raised based on your CSD and is sent to you with full details on how you can pay. Payment terms are 30 days from the date of the invoice.
Once your annual invoice has been paid, a new certificate will be issued and will be valid one year from the previous certificate expiry date


Please note, if CSD has not been returned and payment has not been made within the required timescales, then unfortunately your licence will be suspended.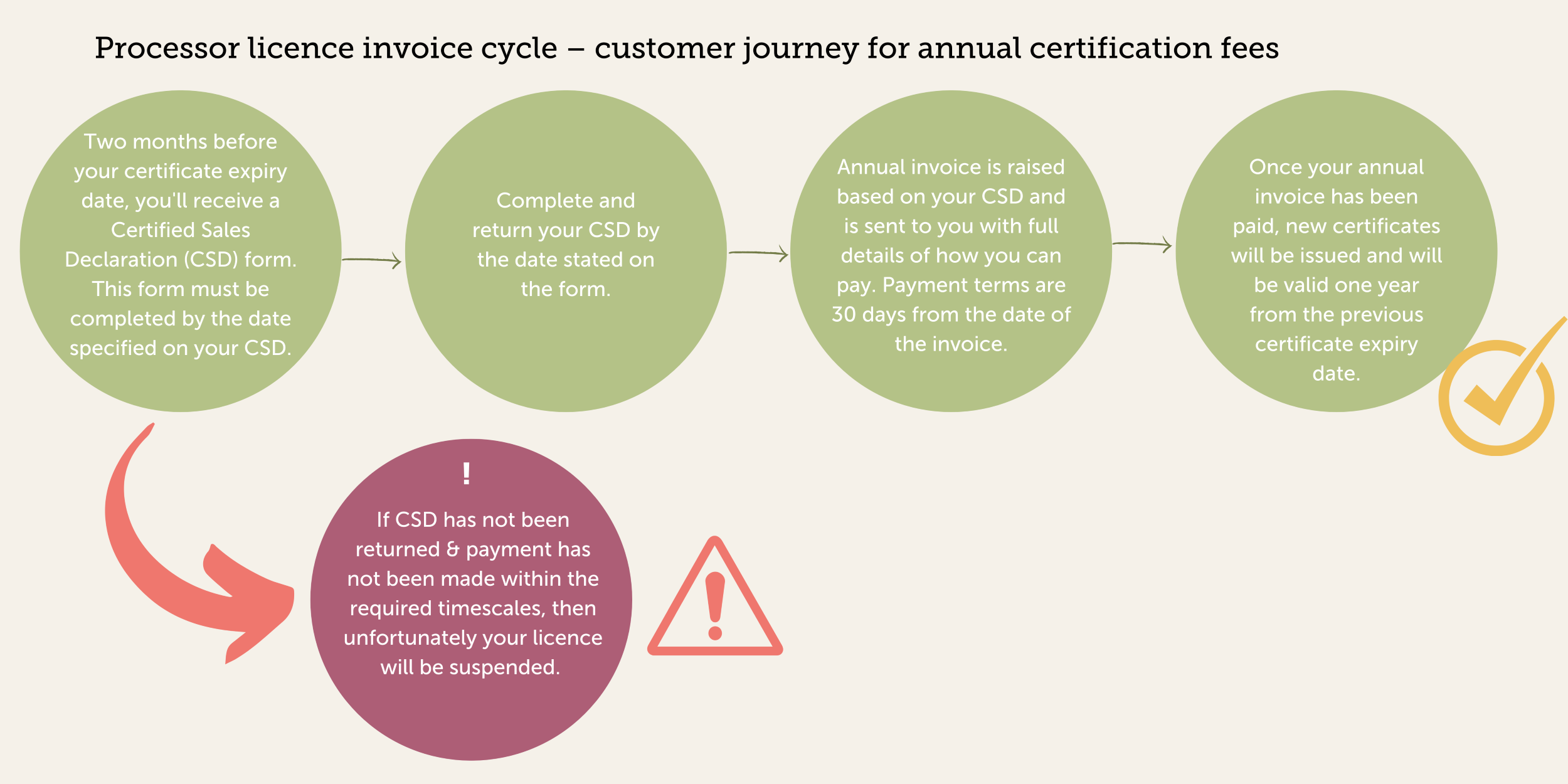 Guides
The guides on this page outline the areas of your licence we will communicate with you about each year, explain when you will need to inform us of any changes or submit financial information and offer instructions on how to do this. 
In this section...
Need further help?
If you have a question about any of these resources or a general query please get in touch, we're happy to help.
Contact Us
Certification Fees